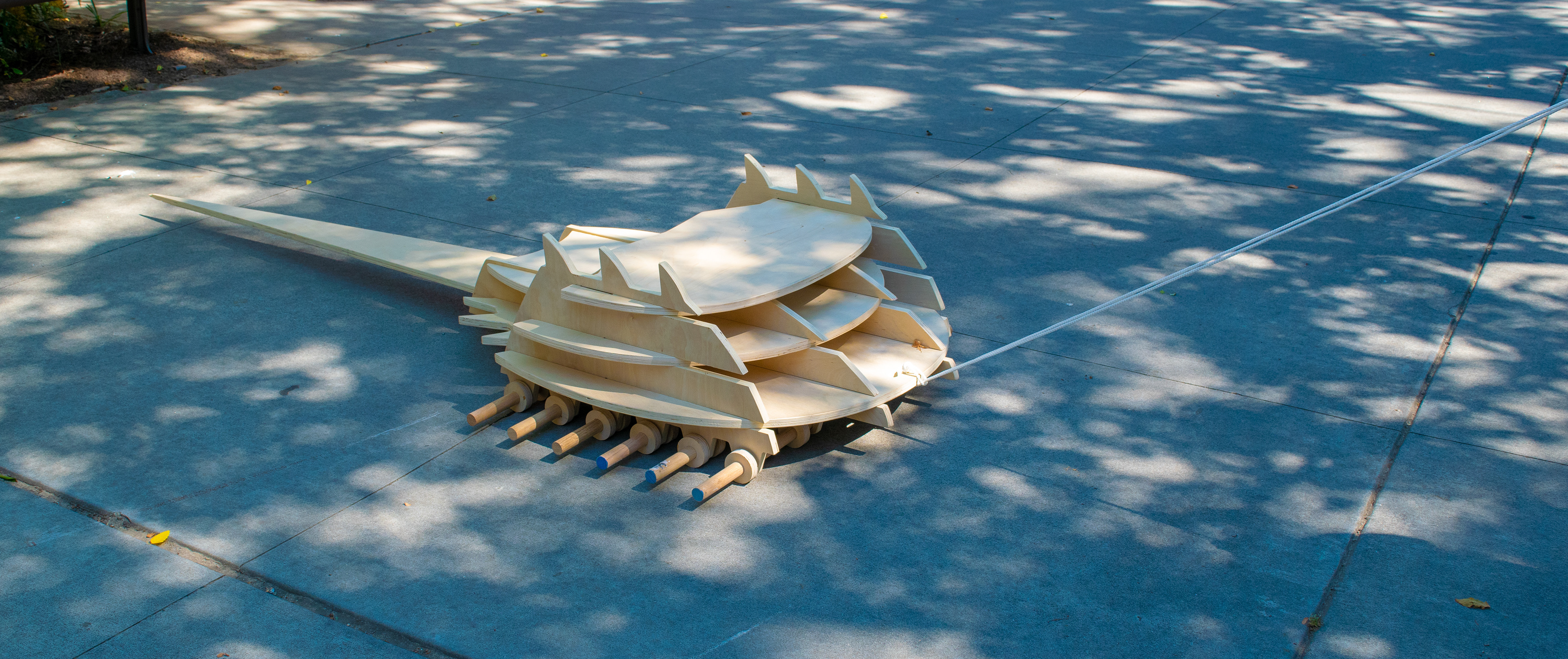 HARRY: PARAMETRIC PULL TOY
Parametric Product Modeling with professor Kevin Shankwiler
Created with Michael Armstrong
​​​​​​​
CHALLENGE:
Create a parametric pull toy for an adult with four distinct configurations. Manufacture one of those four using a CNC router.
MY ROLE:
Concept development, CAD modeling, photography and renders.
Tools and techniques used include parametric modeling in Fusion 360, rendering in Keyshot, and photo editing in Photoshop.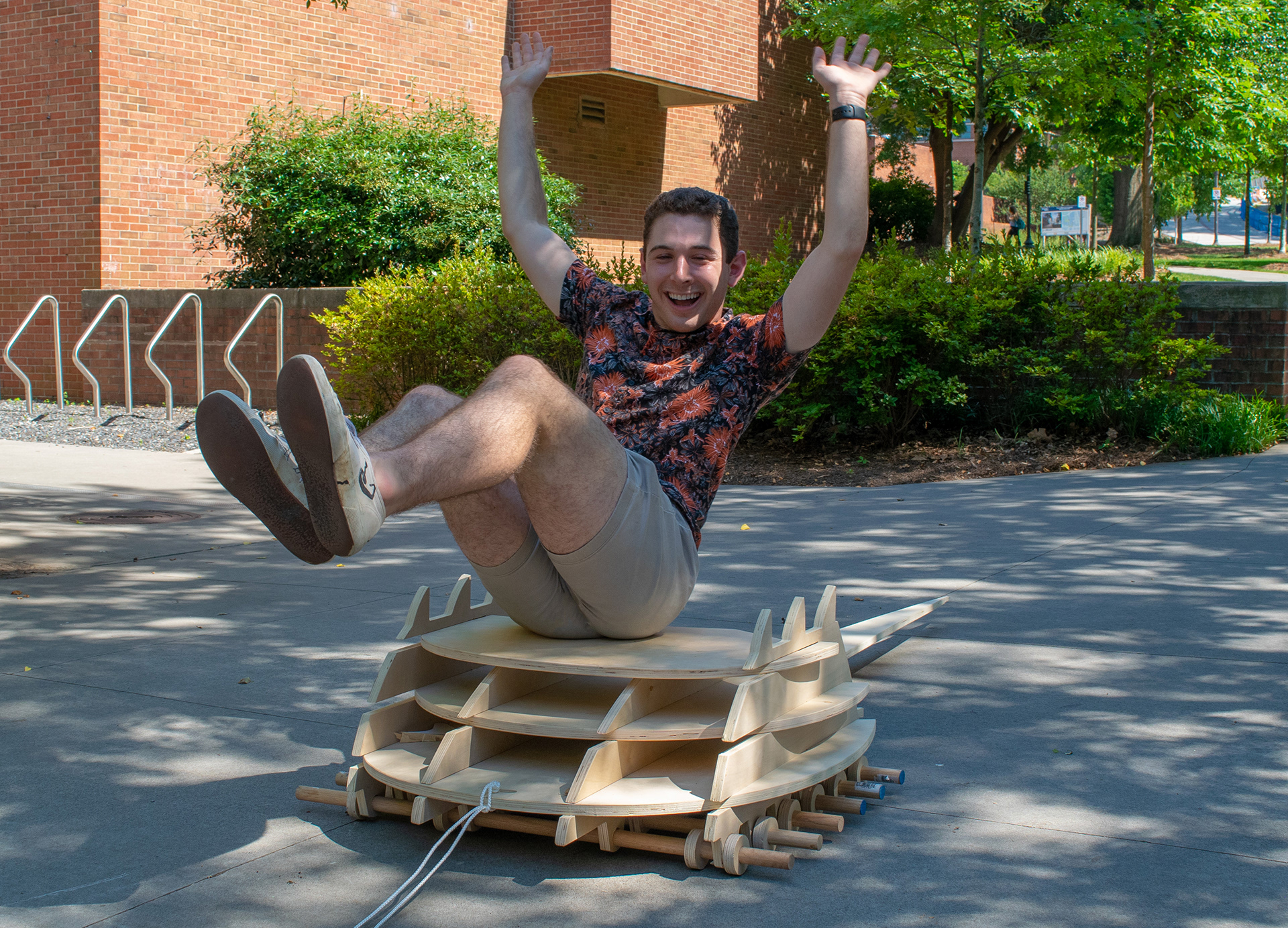 Horseshoe crabs are really cool critters, but also make for a ridiculous seven-foot pull toy.
We were asked to make configurations for each of four moods: aggressive, cautious, chill, and oblivious. These had to affect the way a rider sat on our toy, and how the toy itself was shaped. Here's how I interpreted those moods: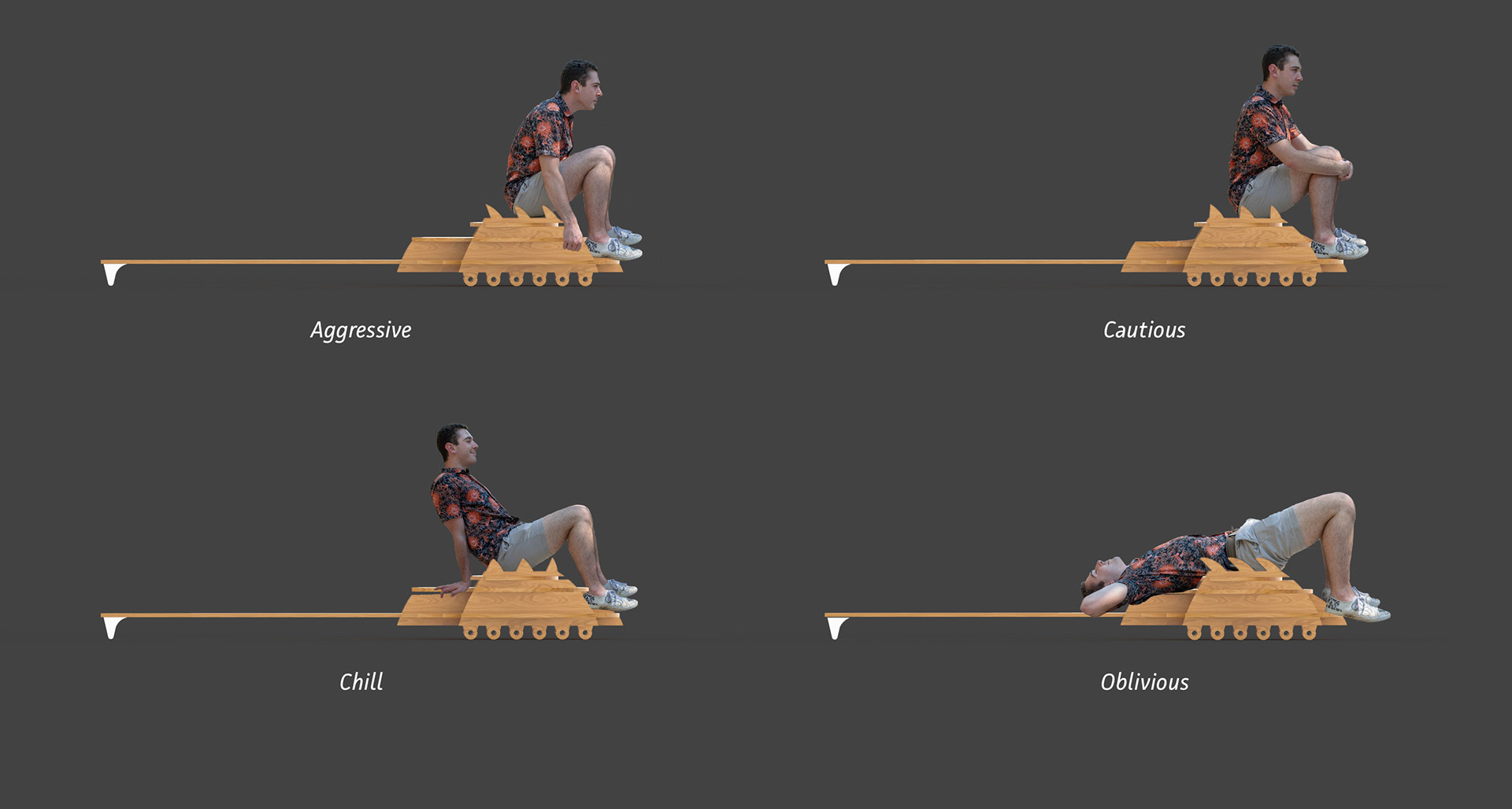 One of the awesome things about parametric modeling is how you can use it for mass customization: easily and cheaply producing things at a large scale that are still customized for each individual purchaser. We incorporated this by making the size of the crab's "head" related to a person's height. The overall length stays the same for easier manufacturing & transportation.

The model we made (we call him Harry) is Cautious and fits a 5'4" person perfectly.