GEORGIA TECH COLORGUARD HALFTIME FLAG 2019
For the Georgia Tech Colorguard.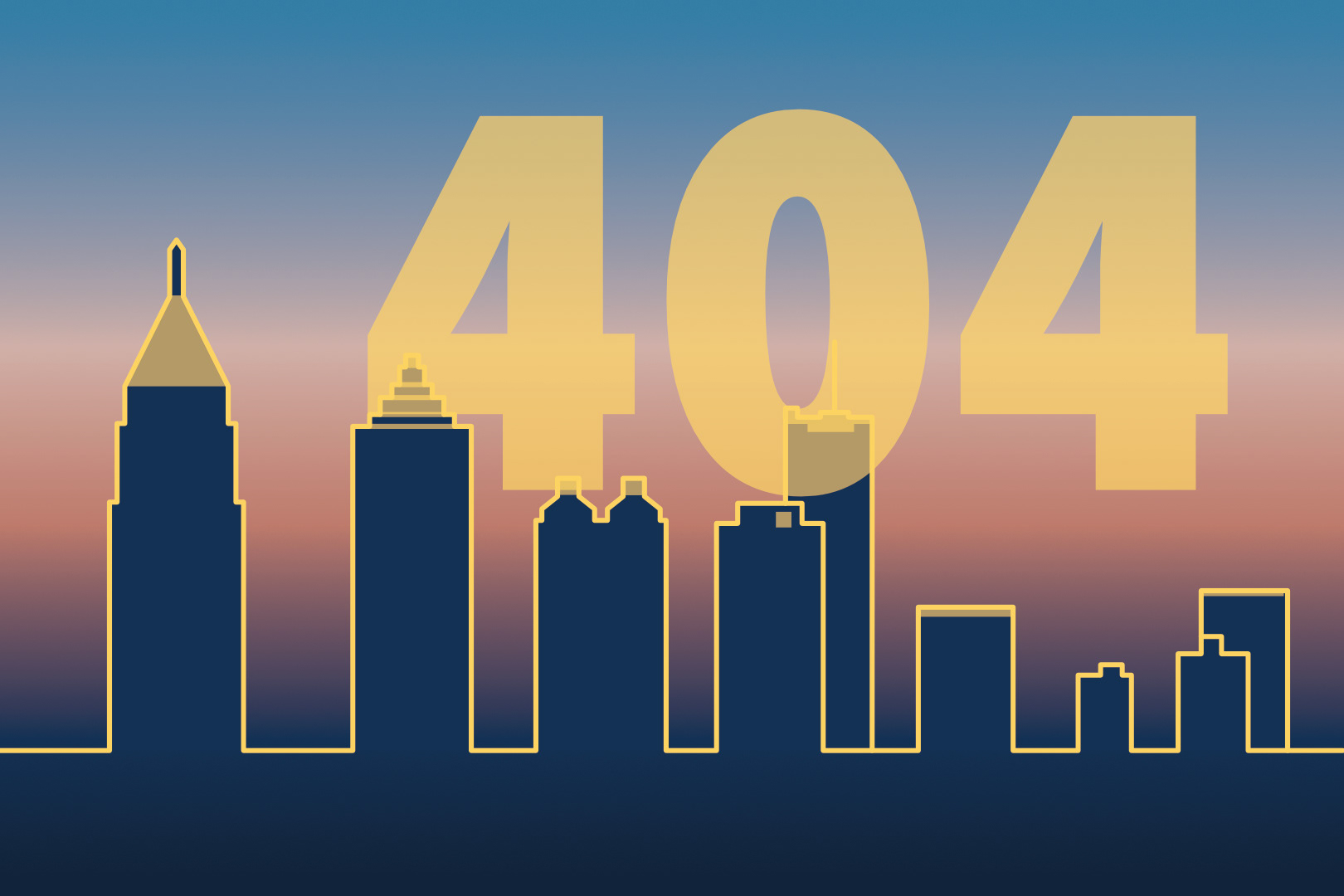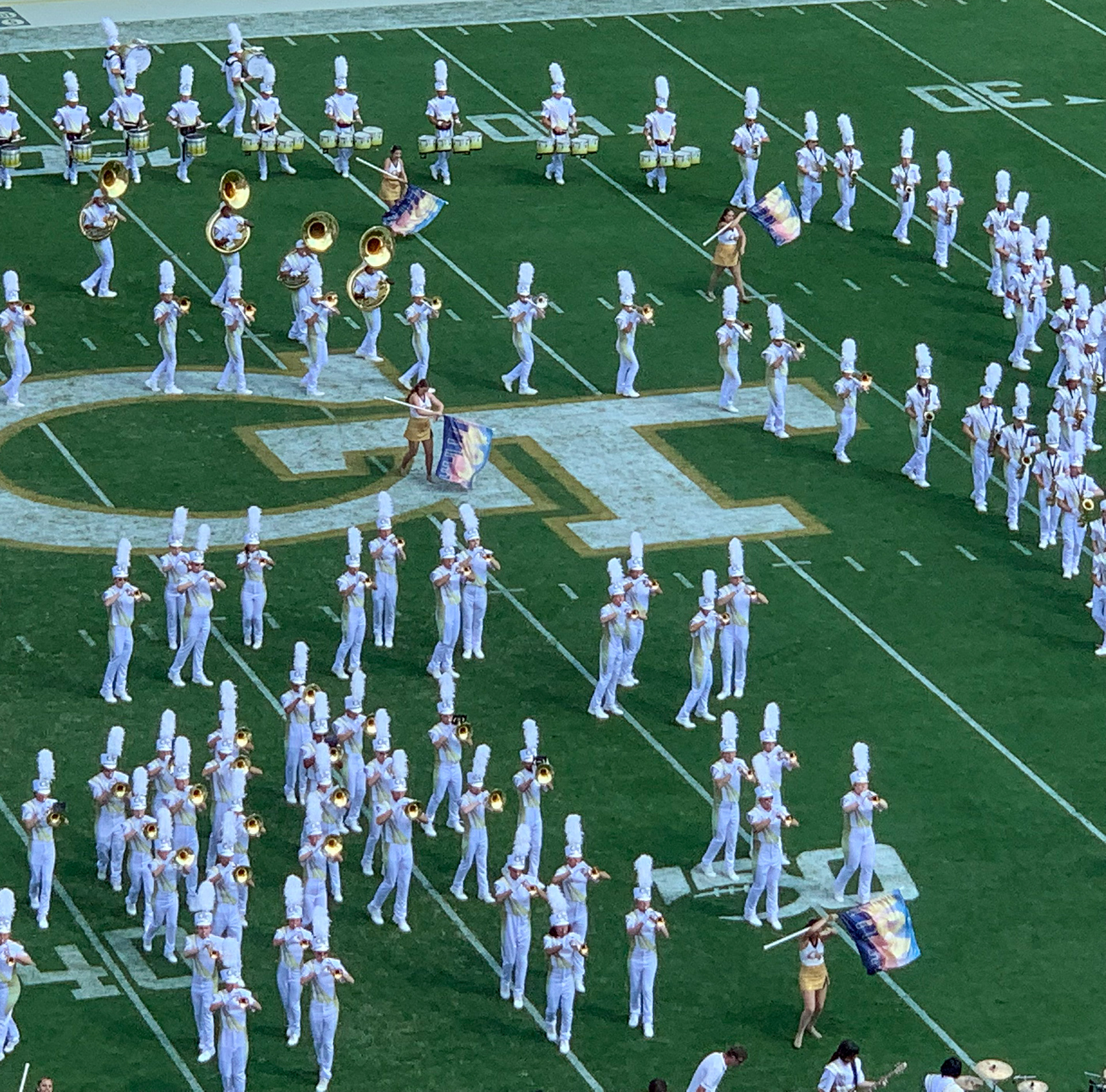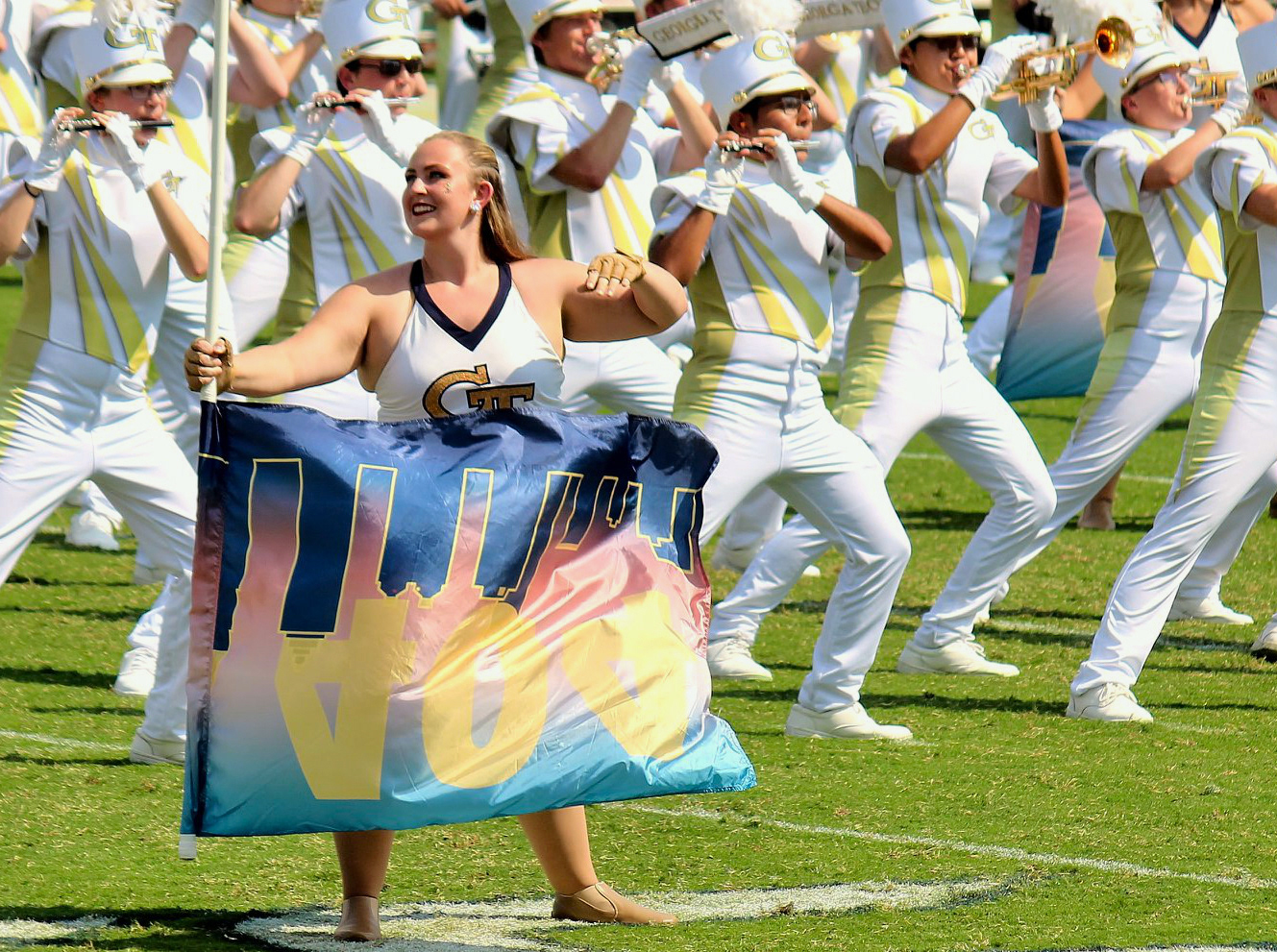 Georgia Tech's new football coach embarked on an energetic rebranding of the team, emphasizing Tech's location in the heart of Atlanta. To mirror and support that message, the band chose a Georgia-themed halftime show for the 2019 season, "Atlanta Things". I was asked to create a flag that carried through the Atlanta theme. Colorguard flags are usually moving quickly and need to communicate not just to the suites but to the nosebleeds, so if they are depicting something concrete instead of abstract, they need to be simple and bold. My flag design interprets the Atlanta skyline as seen from the stadium, with a subtle touch of peach and large 404 branding.
Vector graphics were made in Affinity Designer.
For Interactive Products with professors James Hallam and Dr. Hyunjoo Oh.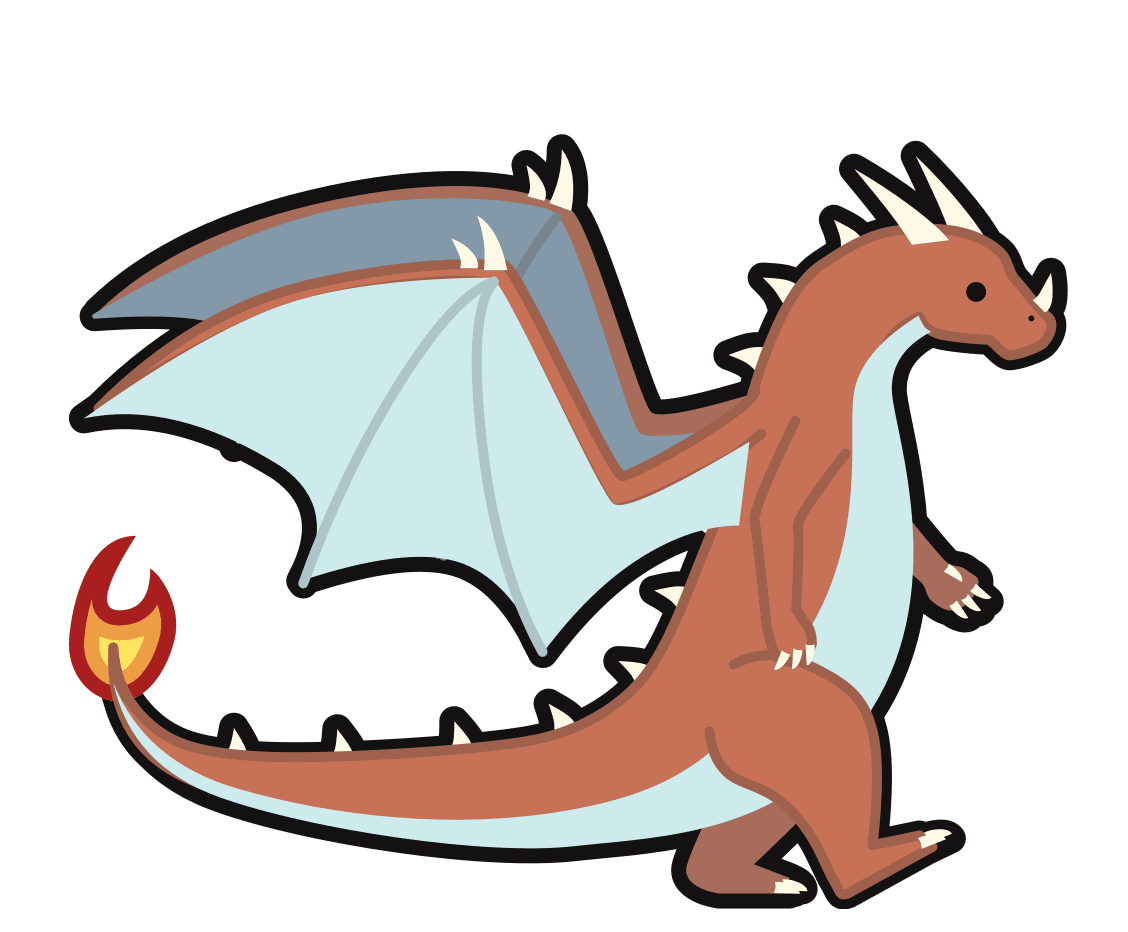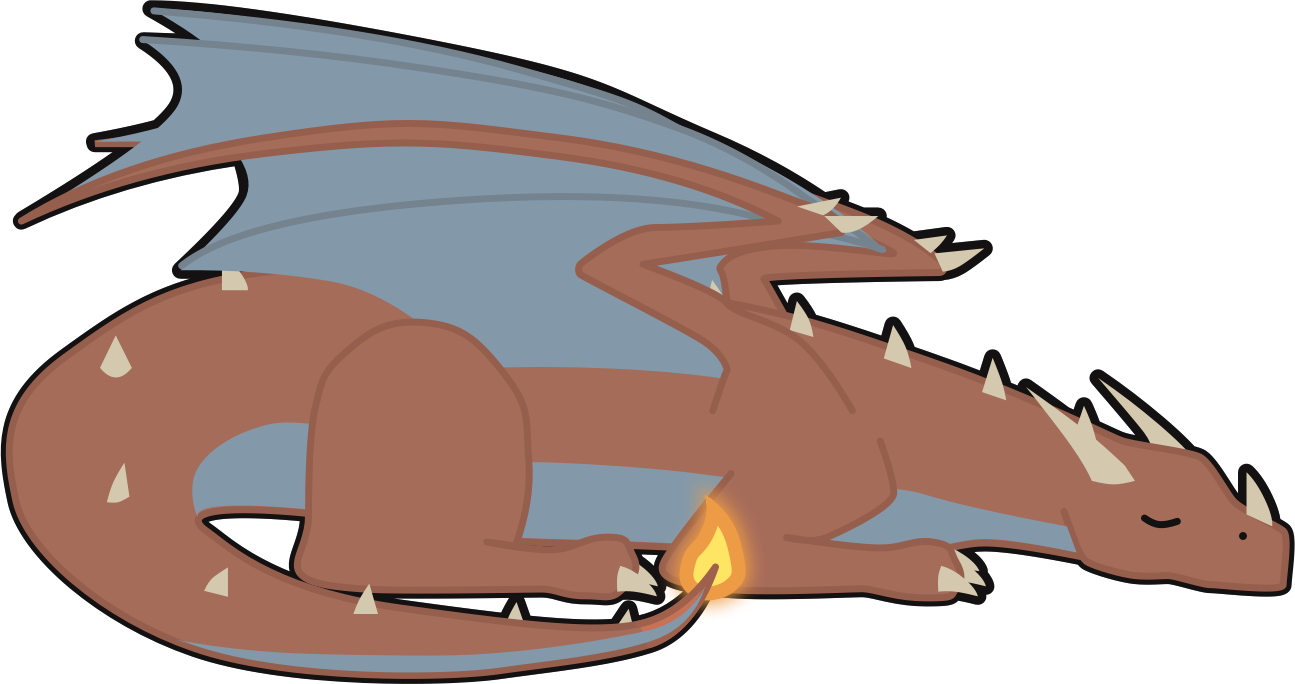 This was a quick 2-week project to explore basic game design and animation. I used Processing and example code to create a platformer with totally unique visual and audio elements.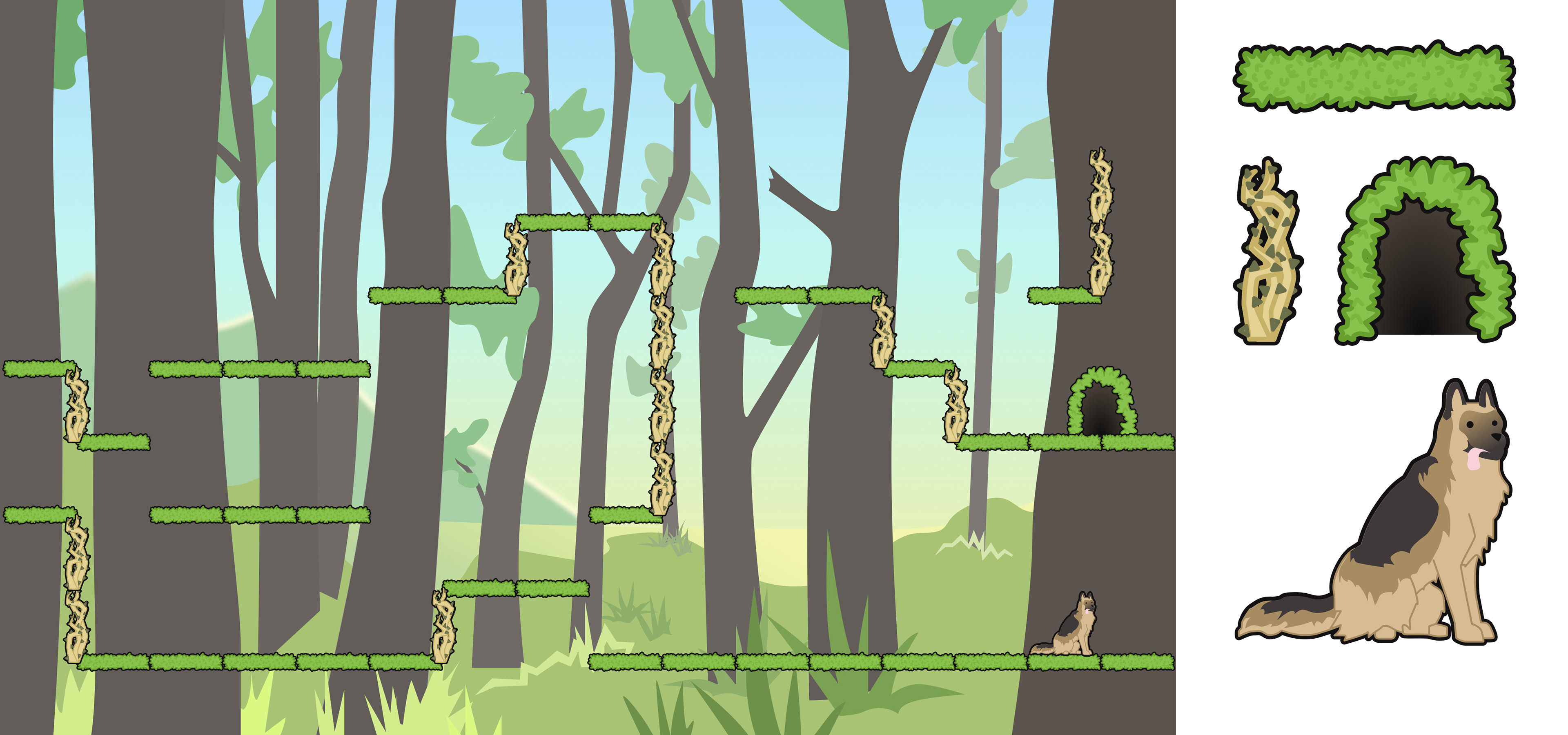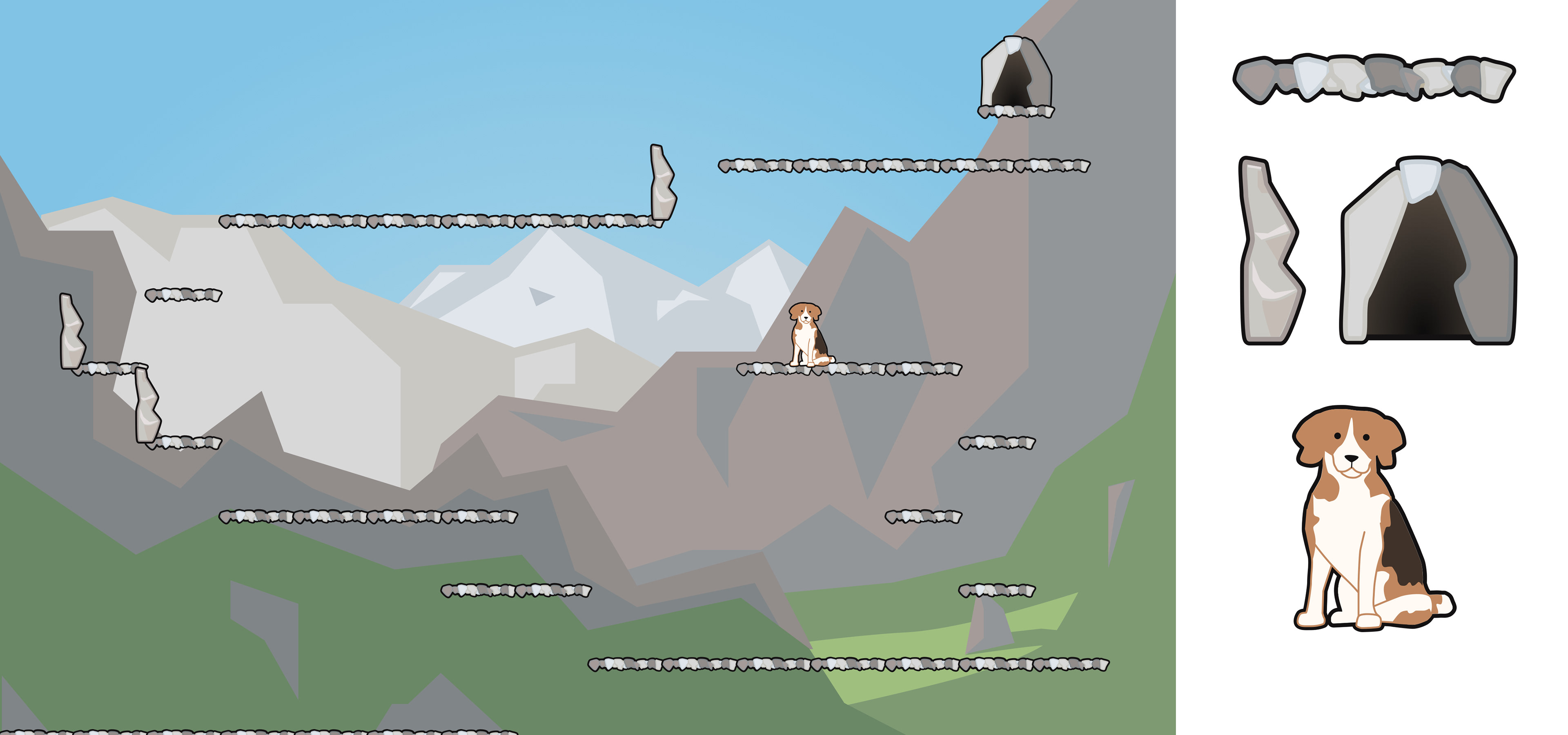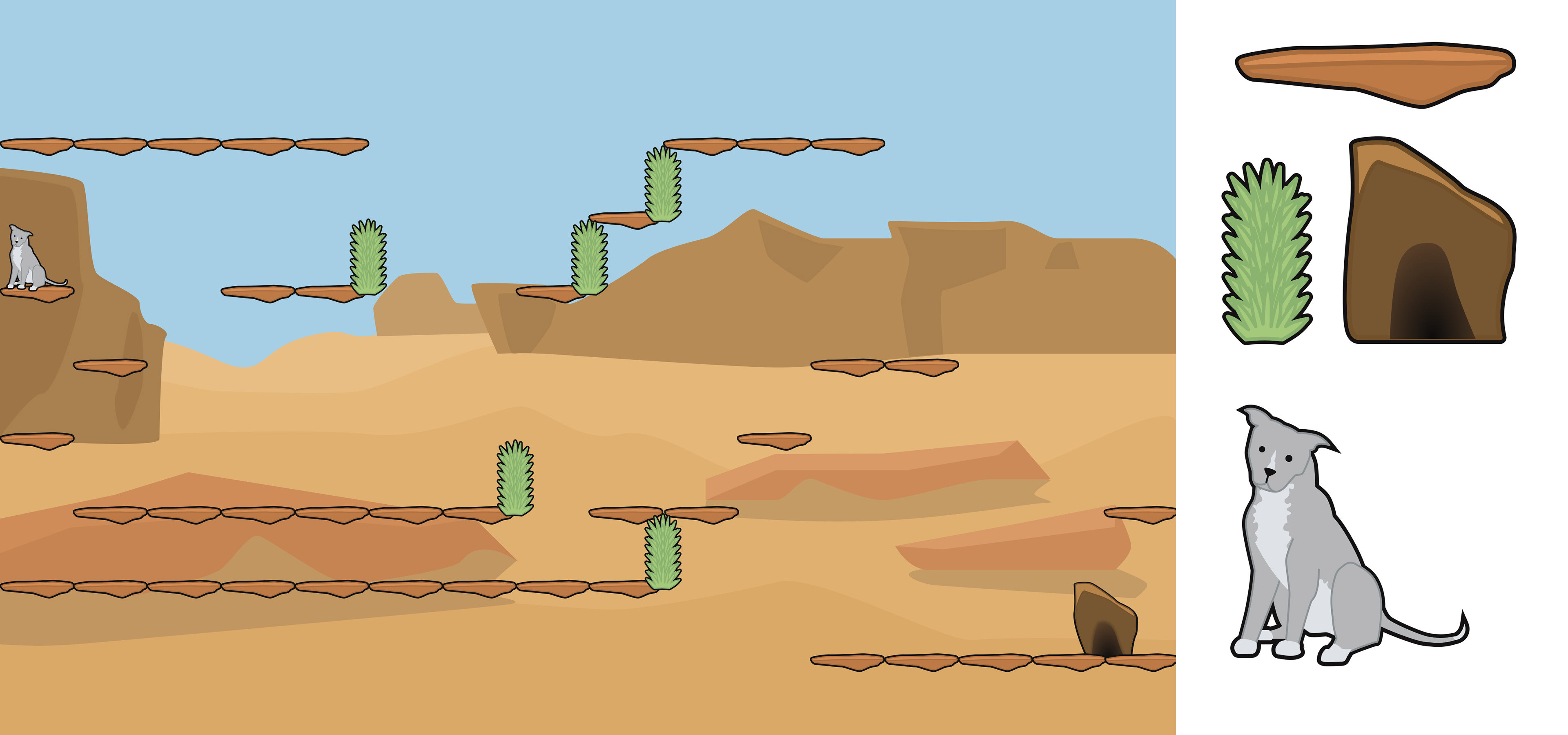 This was a fun project that allowed me to explore vector graphics and animation. If I were to come back to this, I would refine the dragon's walk cycle! I learned a lot about using vectors to make organic shapes and how small changes can really impact an animation's believability.
Vector graphics were made in Sketch, and the game was written in Processing.
For vertical studio with professor Kevin Shankwiler.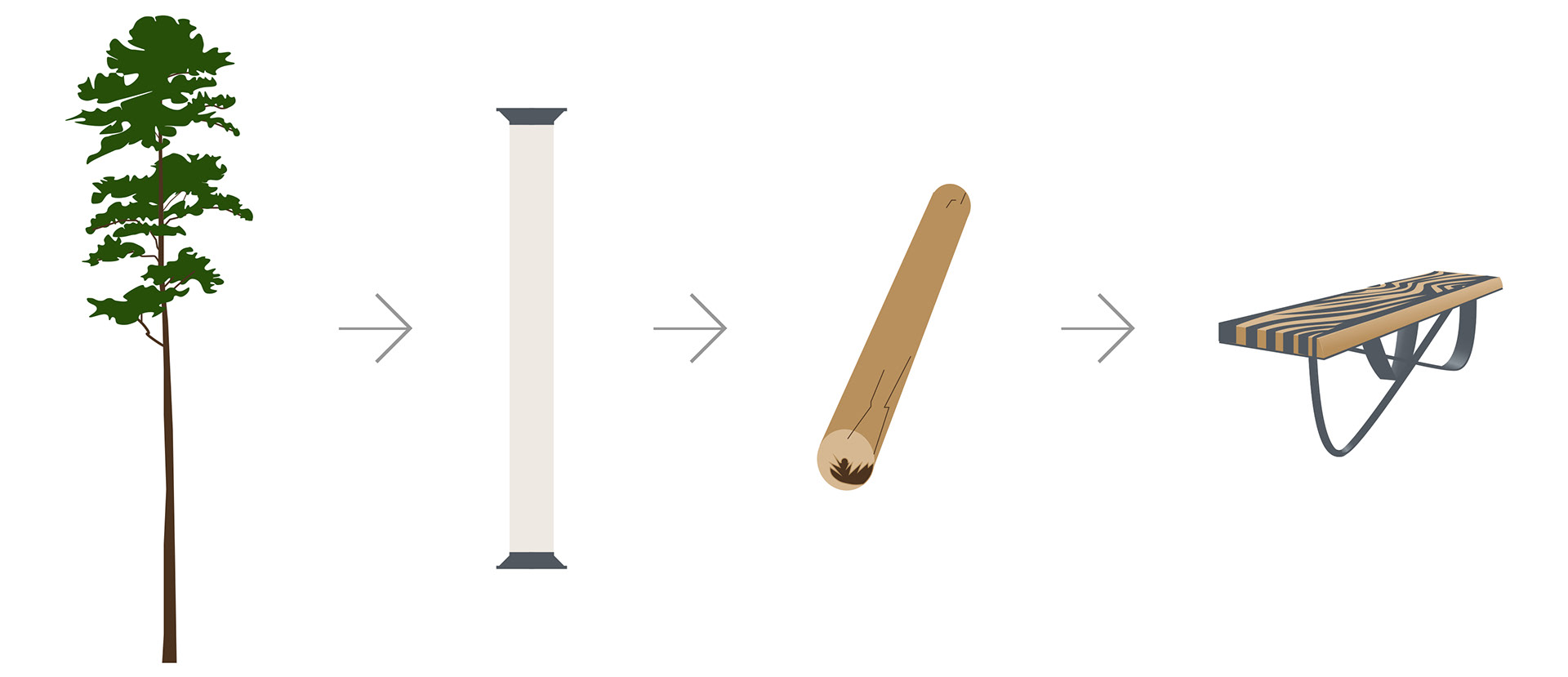 A hard yellow pine in one of Georgia's old growth forests was used as a support for Georgia Tech's Savant building in 1901. More than 100 years later the building was renovated, and the support was too damaged to keep in use. Georgia Tech didn't want to waste the quality wood, so they asked our studio to give it new life as a bench for the Savant building.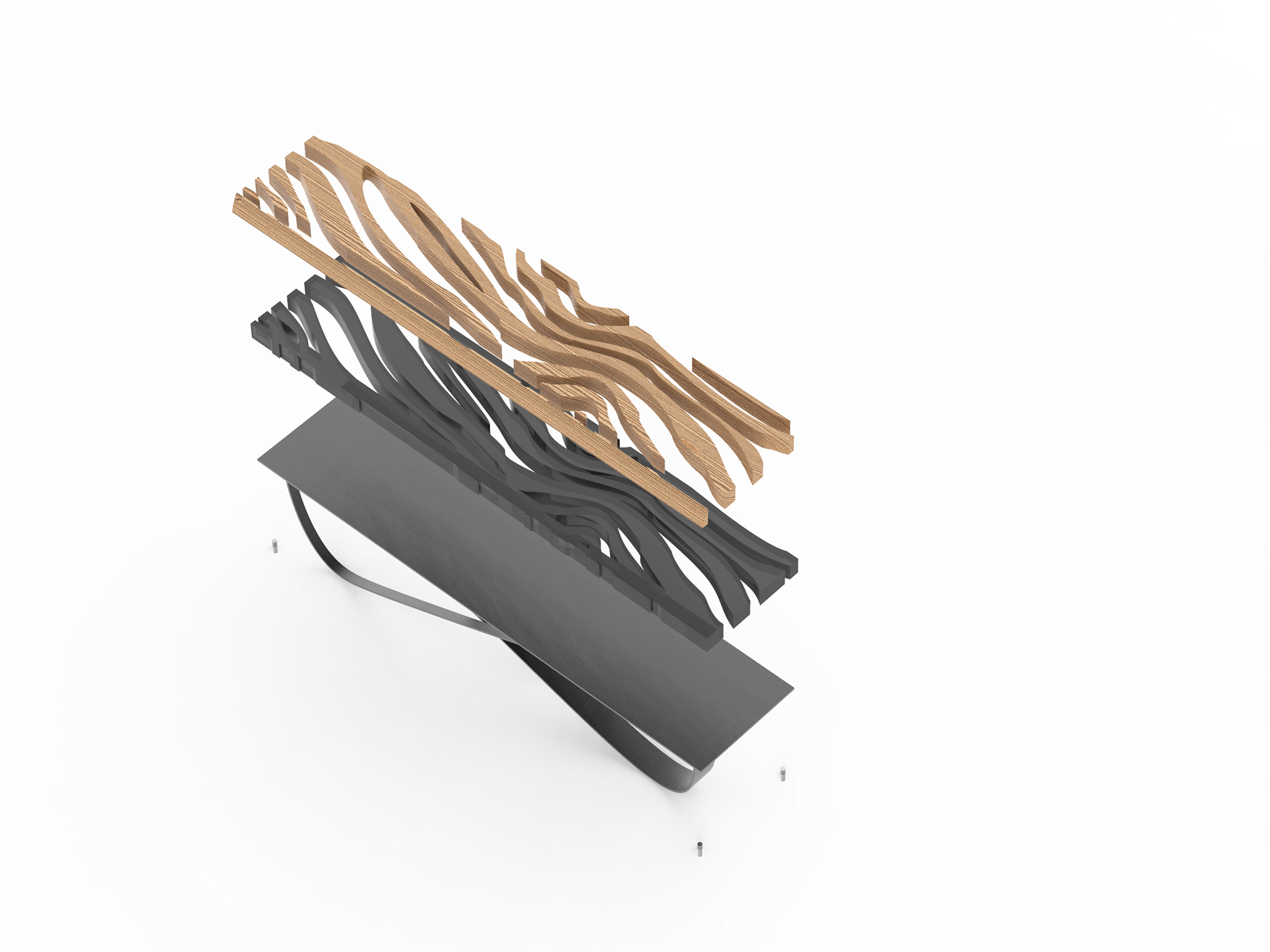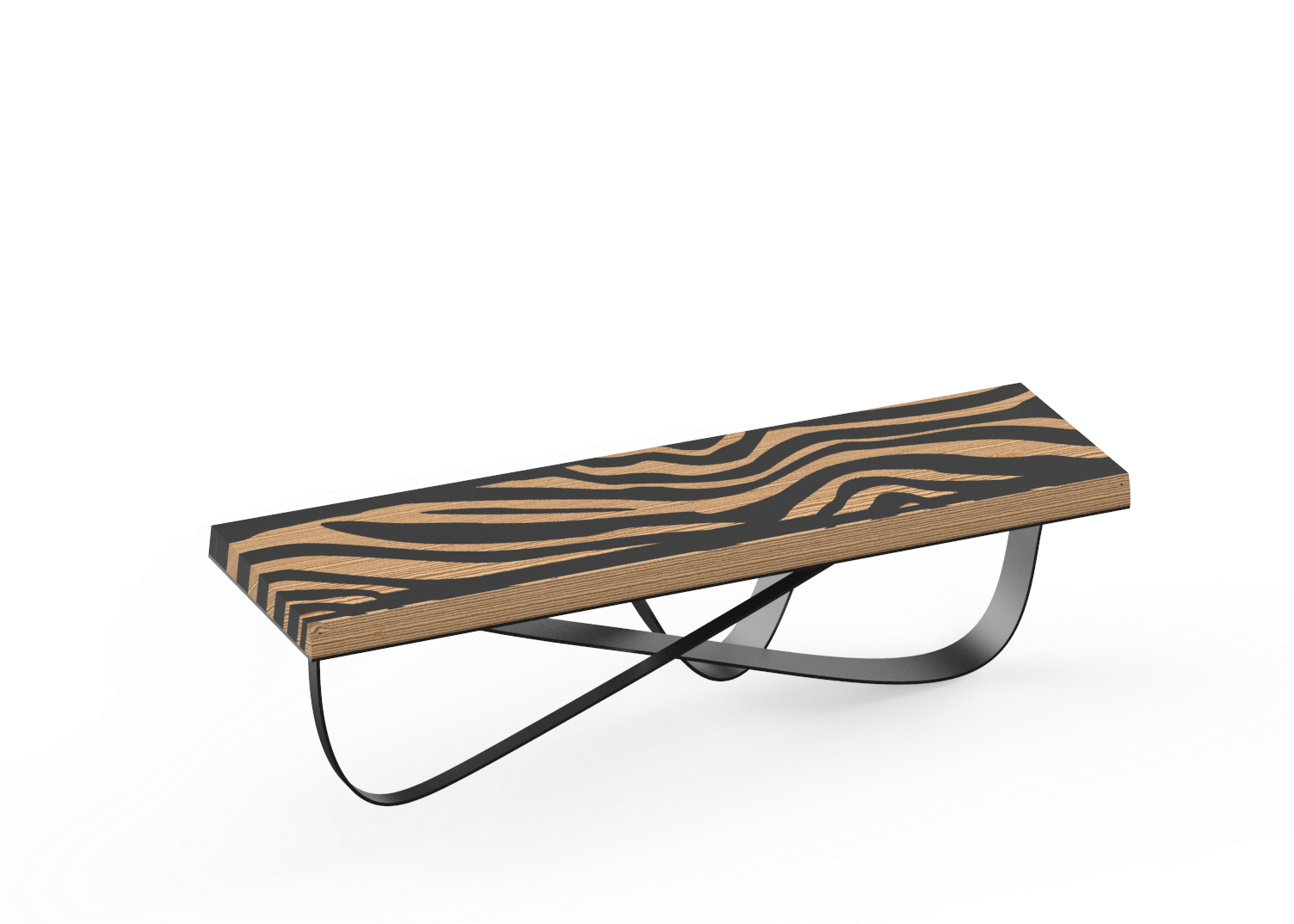 This bench, Striation, emphasizes the natural pattern of the wood by cutting the column along grain lines and expanding the space between pieces. The gaps are filled with a darkened resin. This also helps widen the bench for greater comfort, since the column is only about 10" in diameter. The wood and resin sit on top of a metal support, a callback to the column being capped by iron plates in its first life. The legs are the same metal, pulled down where the pattern was "heavier". 
Vector graphics were made in Sketch, and the bench was modeled in Fusion 360 and rendered in Keyshot.
Georgia Tech Colorguard Auditions 2018
For the Georgia Tech Colorguard.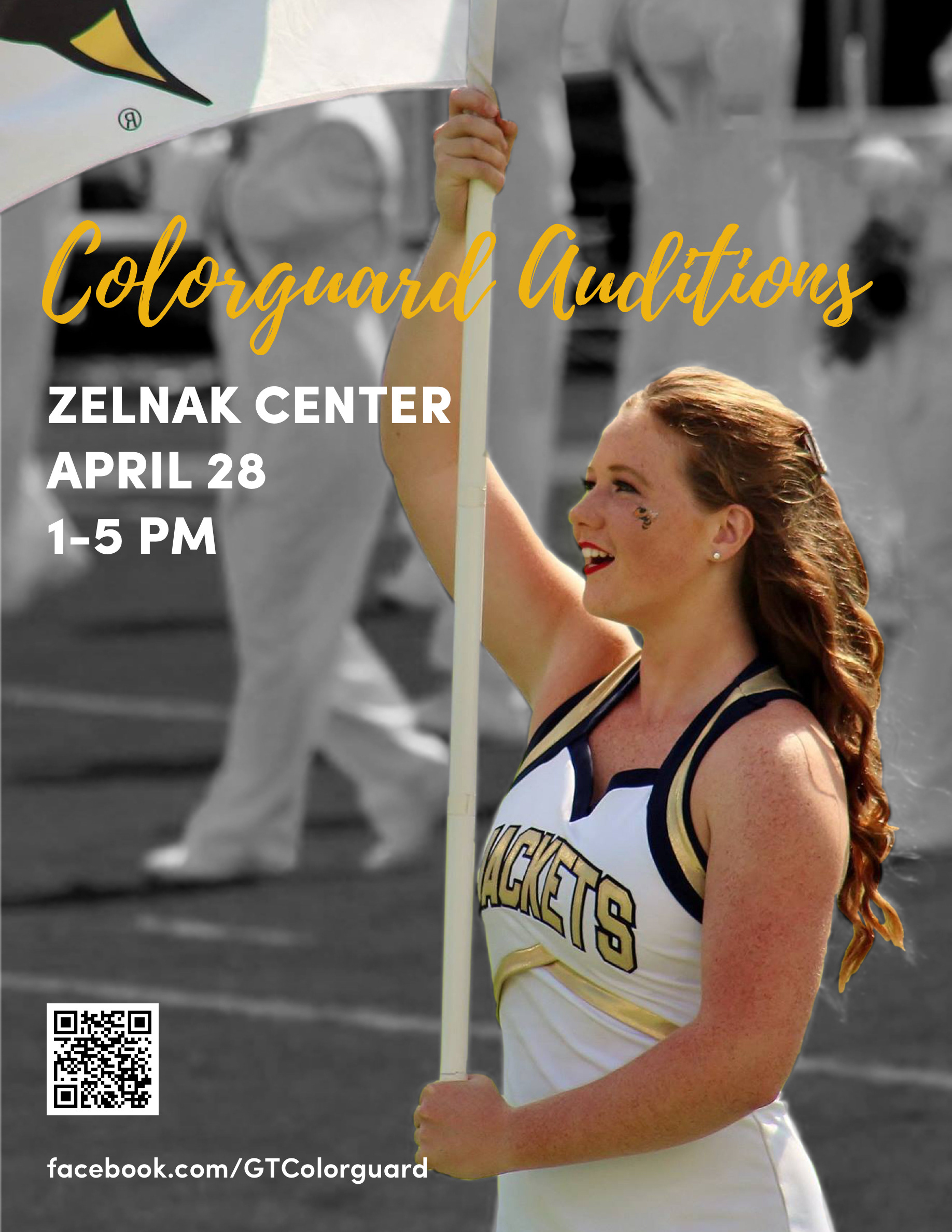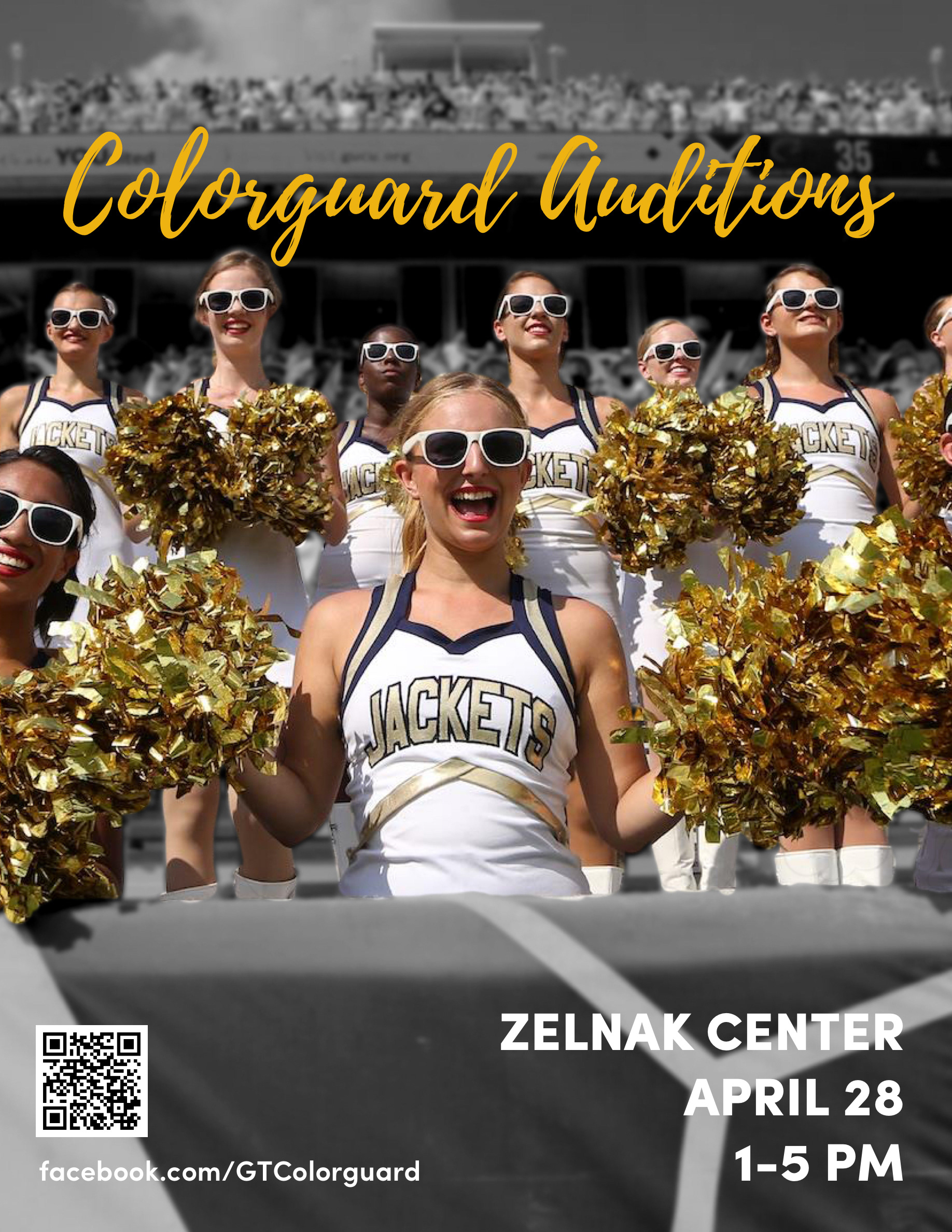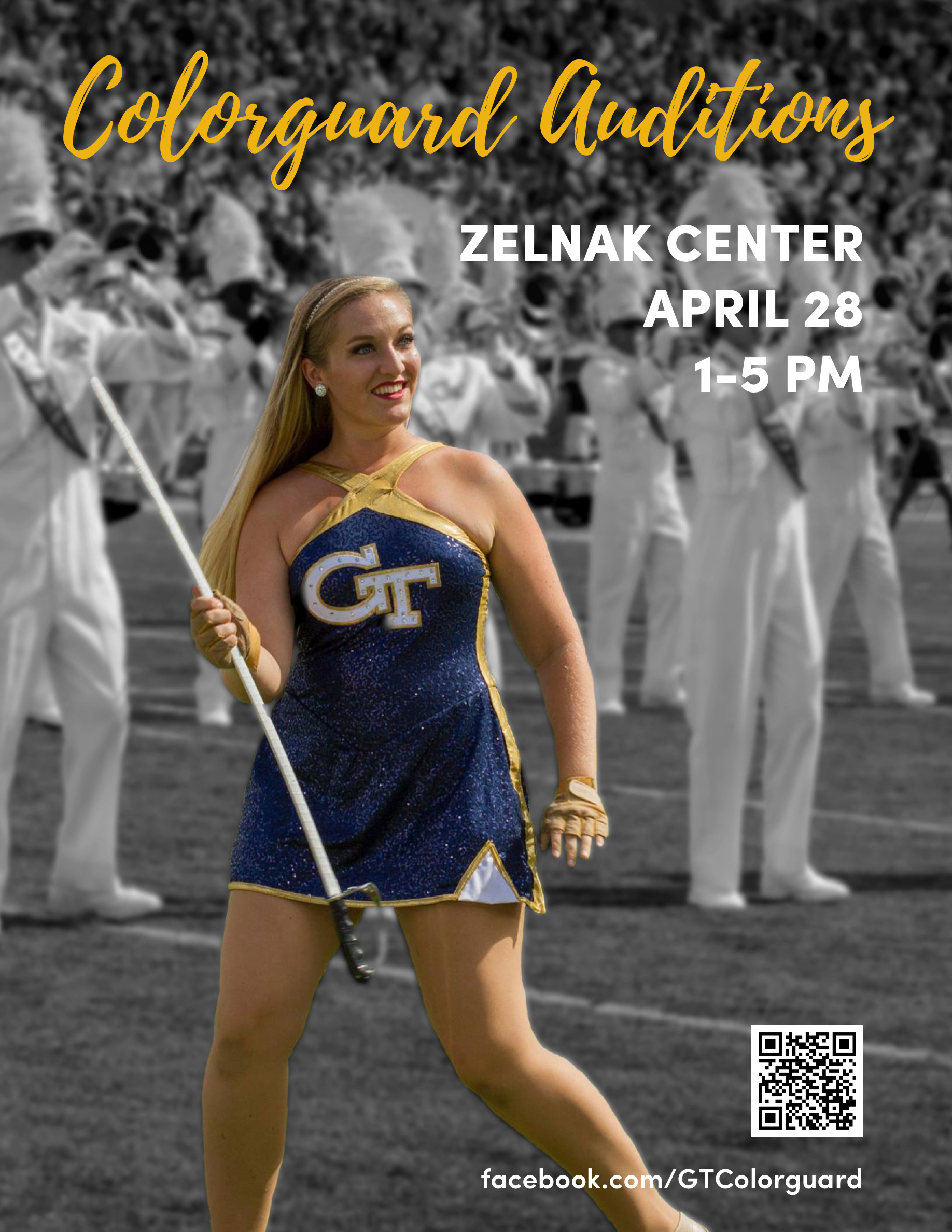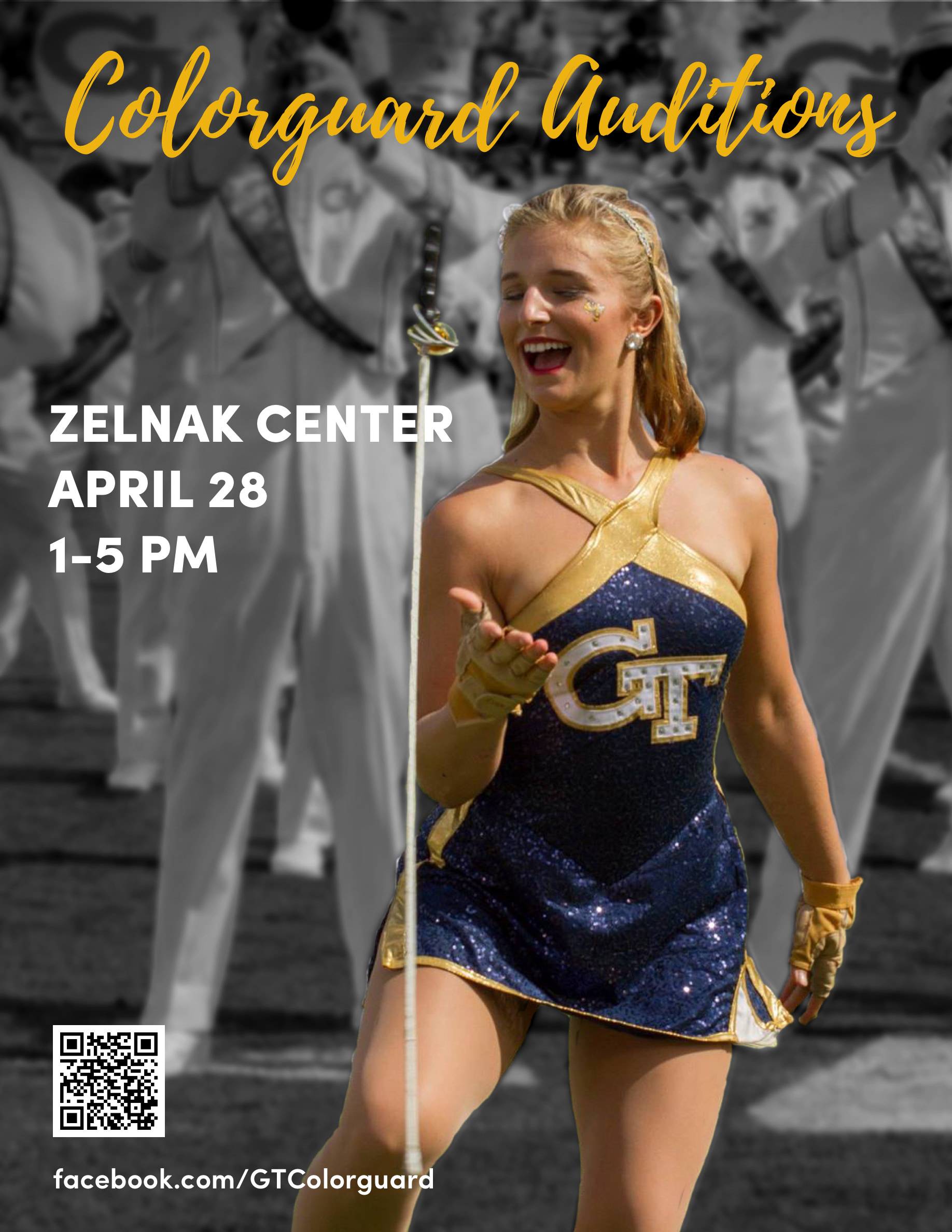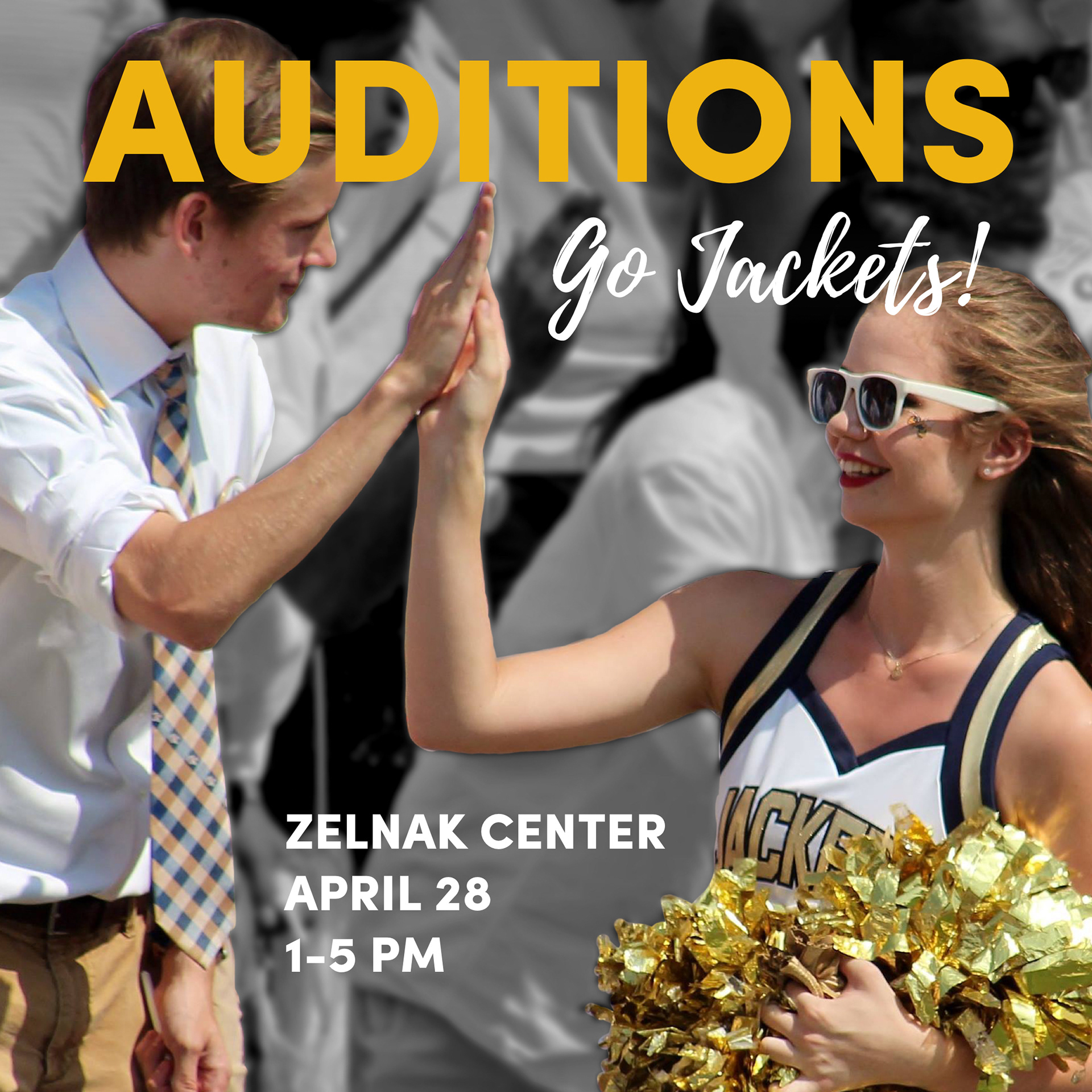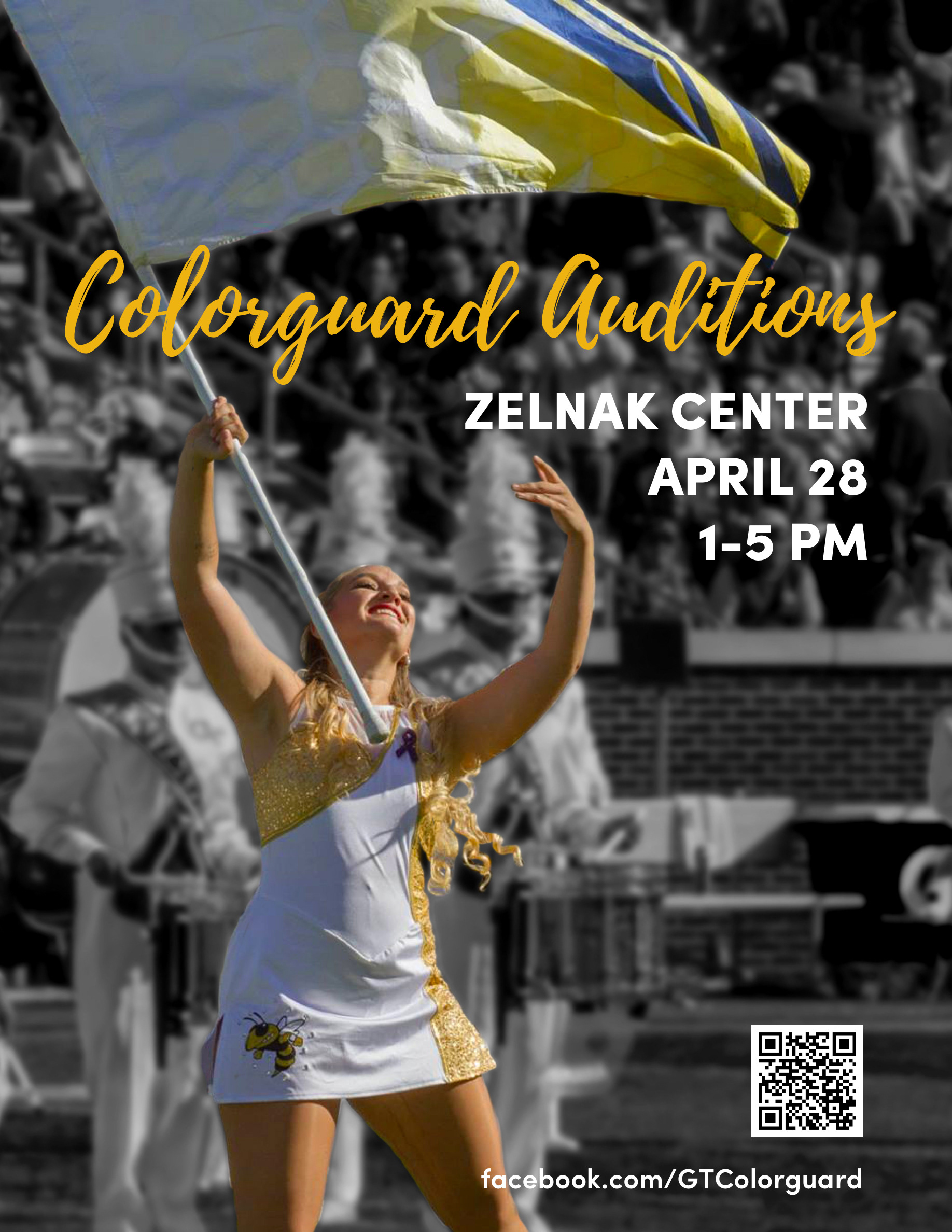 Flyers for around campus plus an Instagram version to promote our auditions. I wanted to feature all aspects of our colorguard - flags, weapons, and pom-poms - while emphasizing the fun we have and the gorgeous uniforms we get to wear.
Graphics were created in Photoshop.