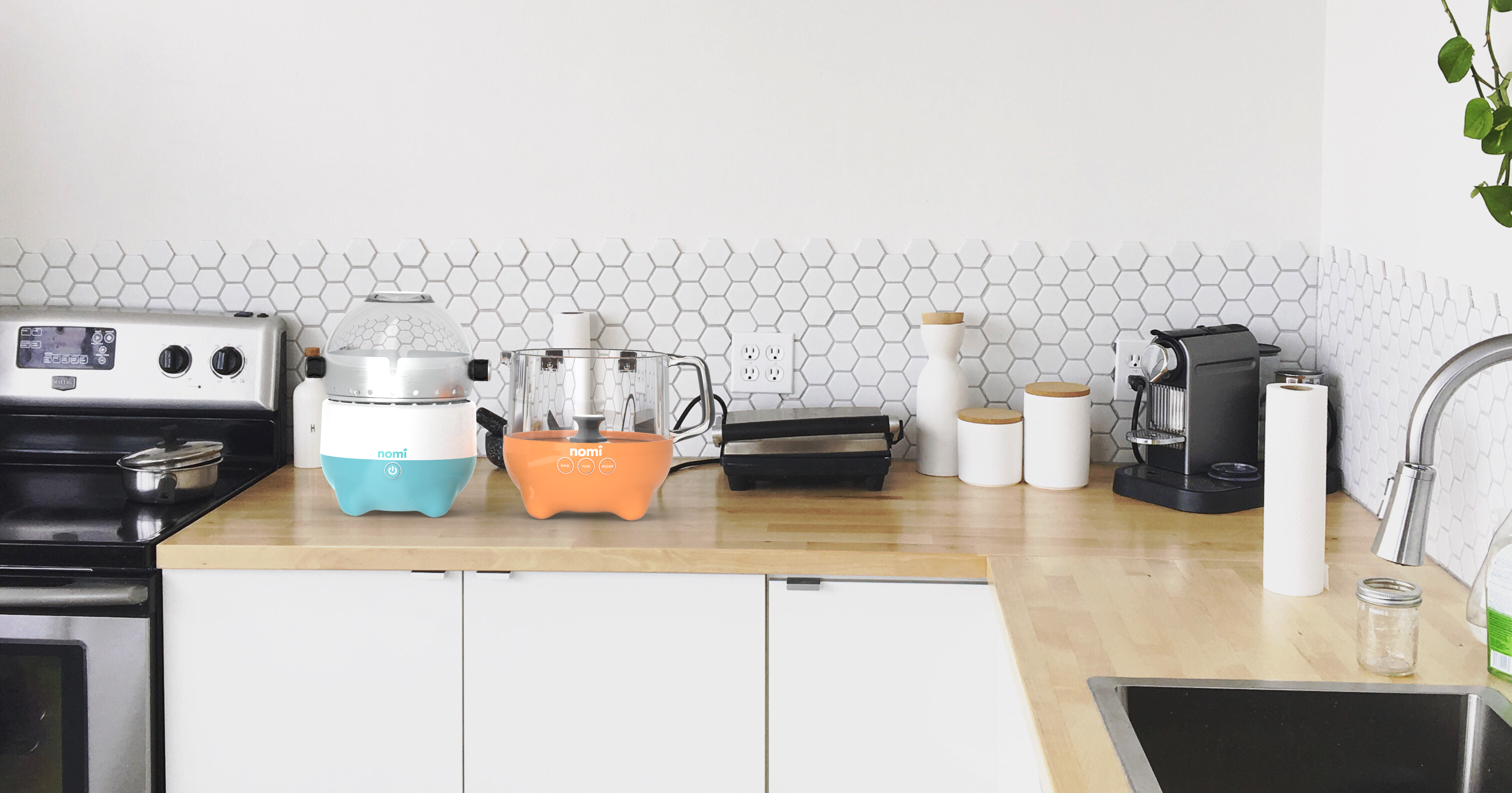 Vertical Studio with professor Kevin Shankwiler
CHALLENGE:
Design a powered tool or appliance specifically for the developing realm of e-commerce. Find out what makes a product successful online and push that through all levels of the design process from market research to brand presentation.
MY ROLE:
Background research on e-commerce, online purchasing decisions, and baby food choices. Investigation of "subtle cuteness" & its application to our design including concept generation. Exploration & refinement of packaging solutions.
Tools and techniques used include information visualization in Illustrator, benchmarking via dissection, sketch-based iteration, vector graphics in Sketch, and rapid packaging prototyping.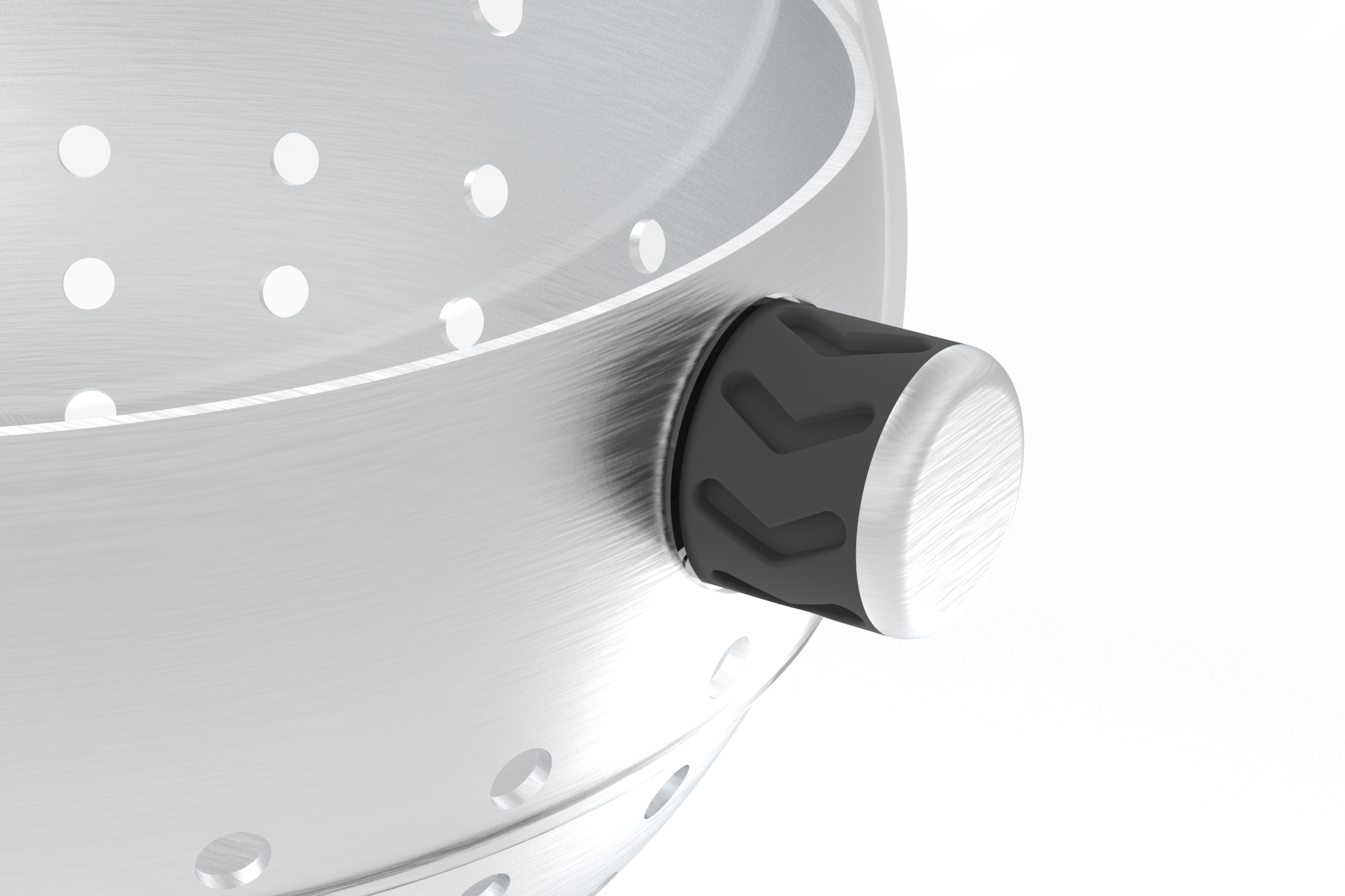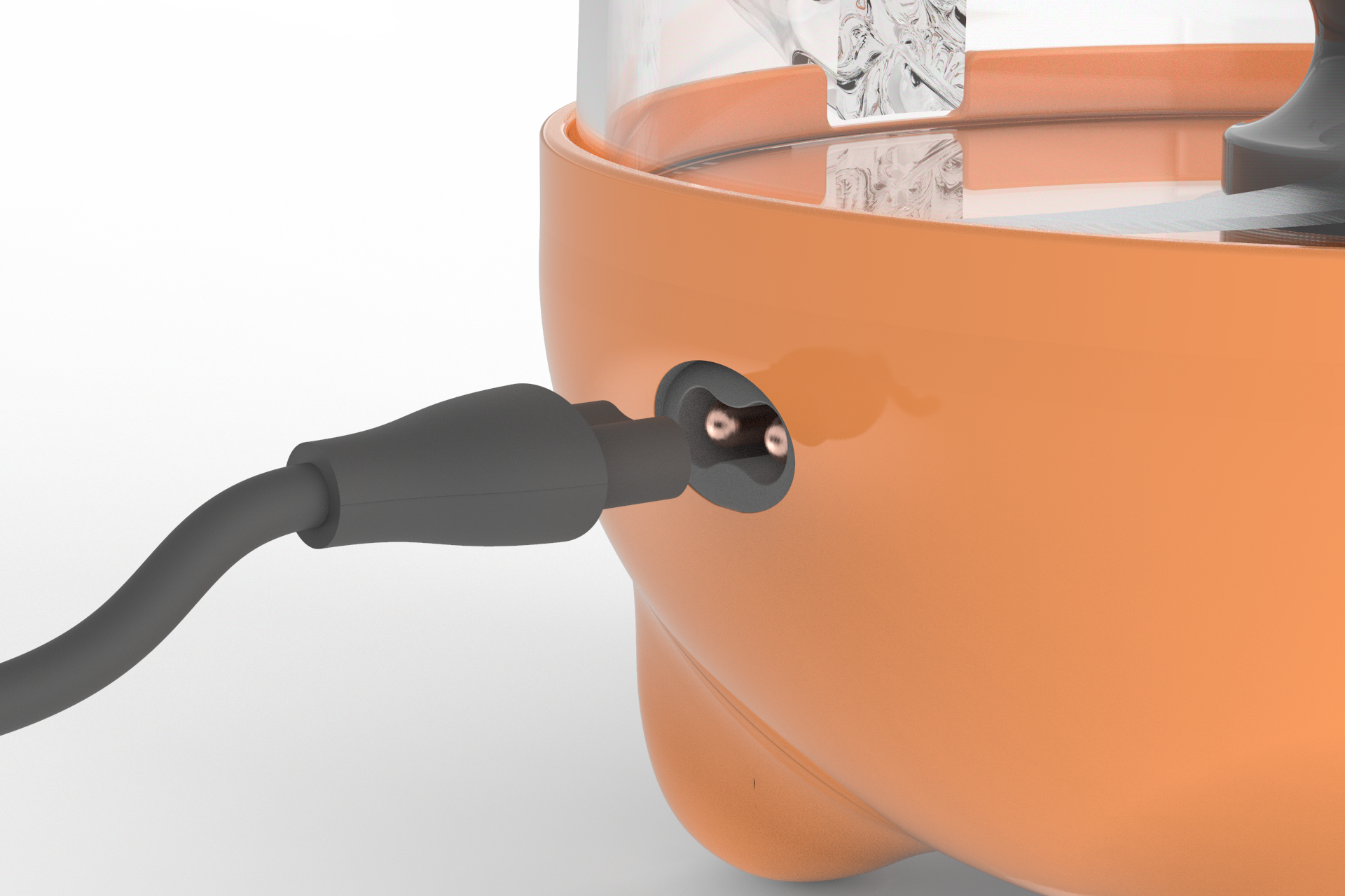 Why do parents make their own baby food?
From our survey and interviews, we learned that one major reason is

control

. Parents don't trust processed food, and making it themselves allows them to know exactly what they're feeding their baby. In user interviews, one phrase we heard the most was that parents make baby food themselves "to know what's in it."
It's also a lot

cheaper

to make your own baby food instead of buying it from the store, even if you buy a specialty baby food appliance.
Our product has to speak to these needs: it must be transparent and at a low price point.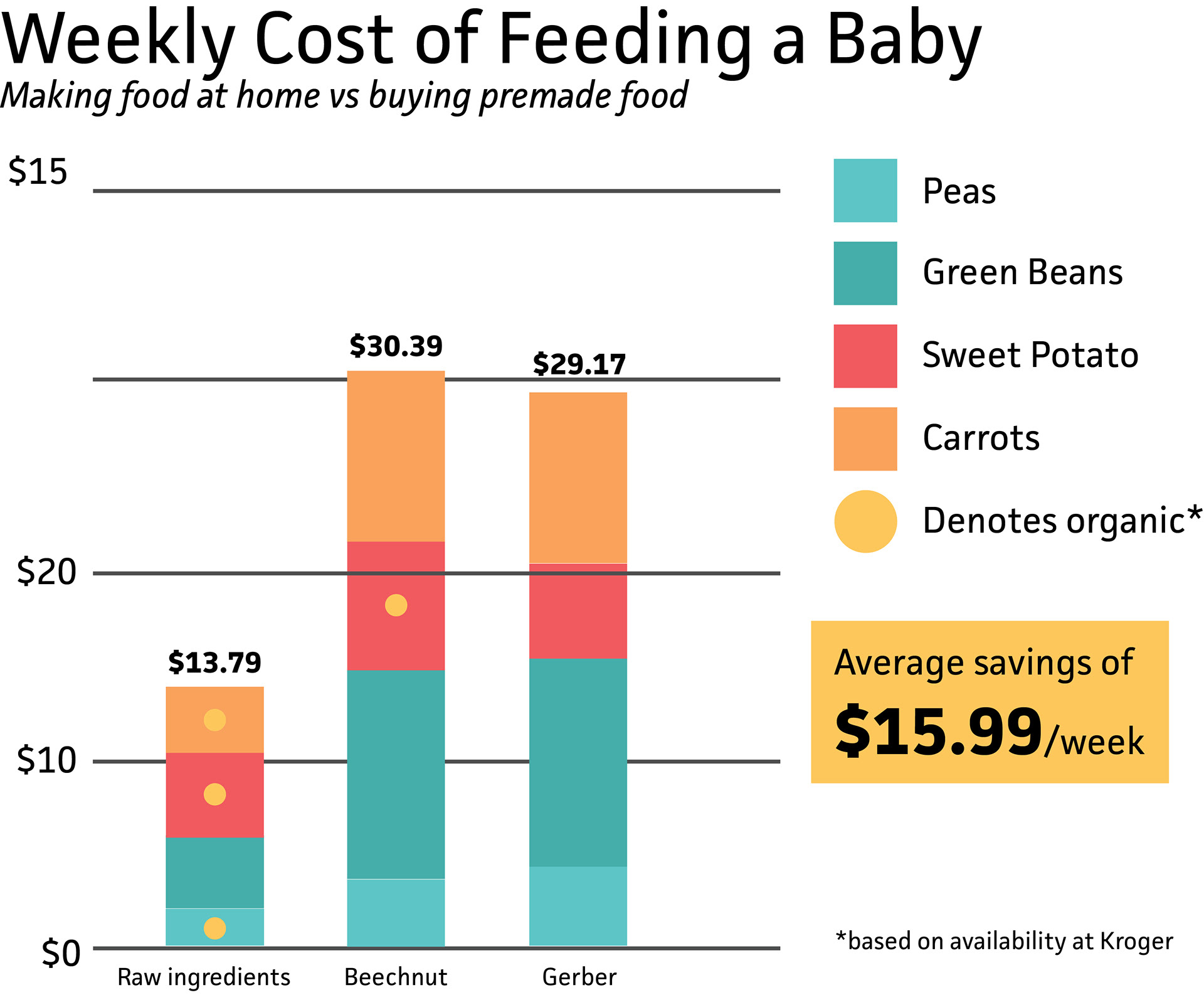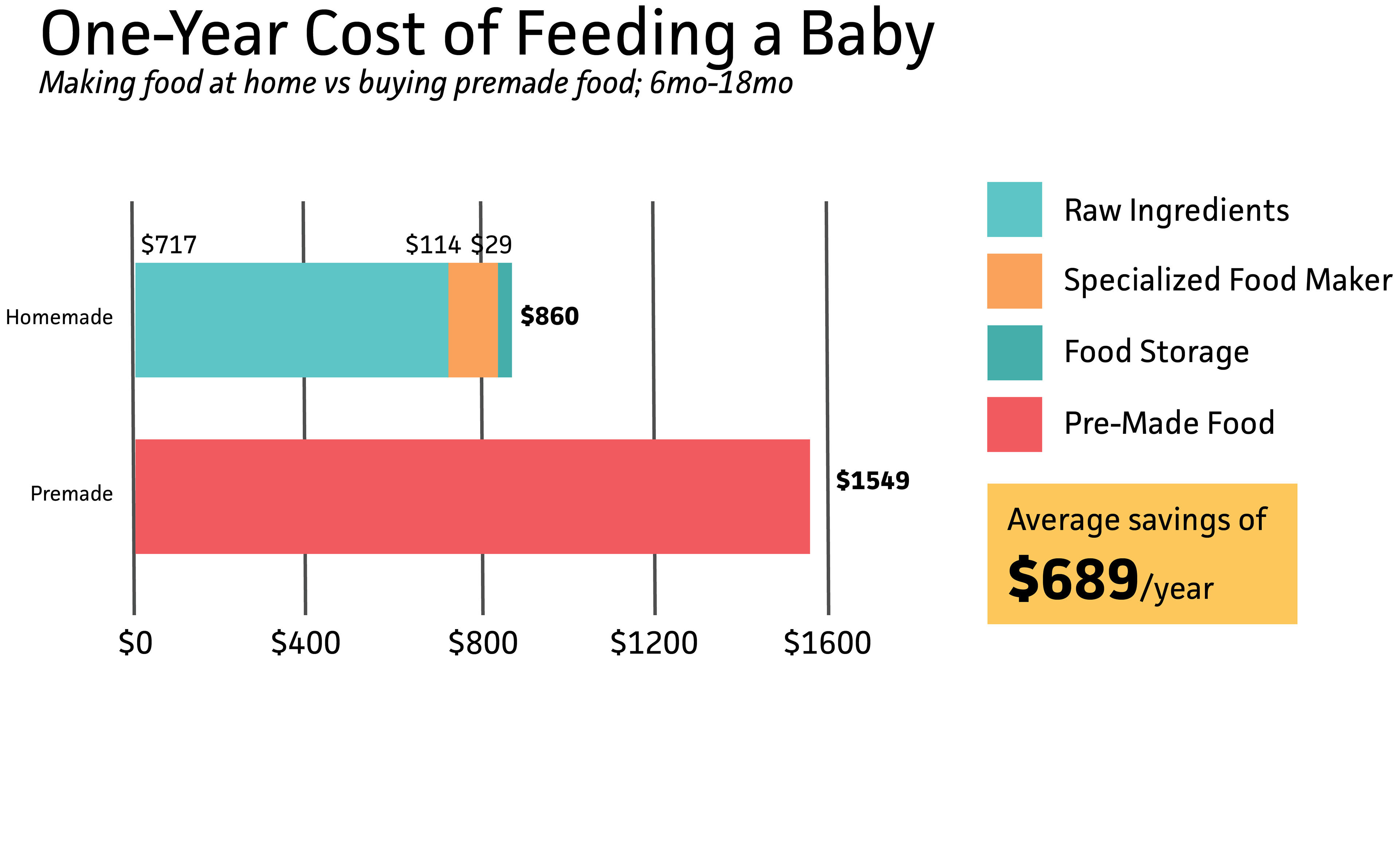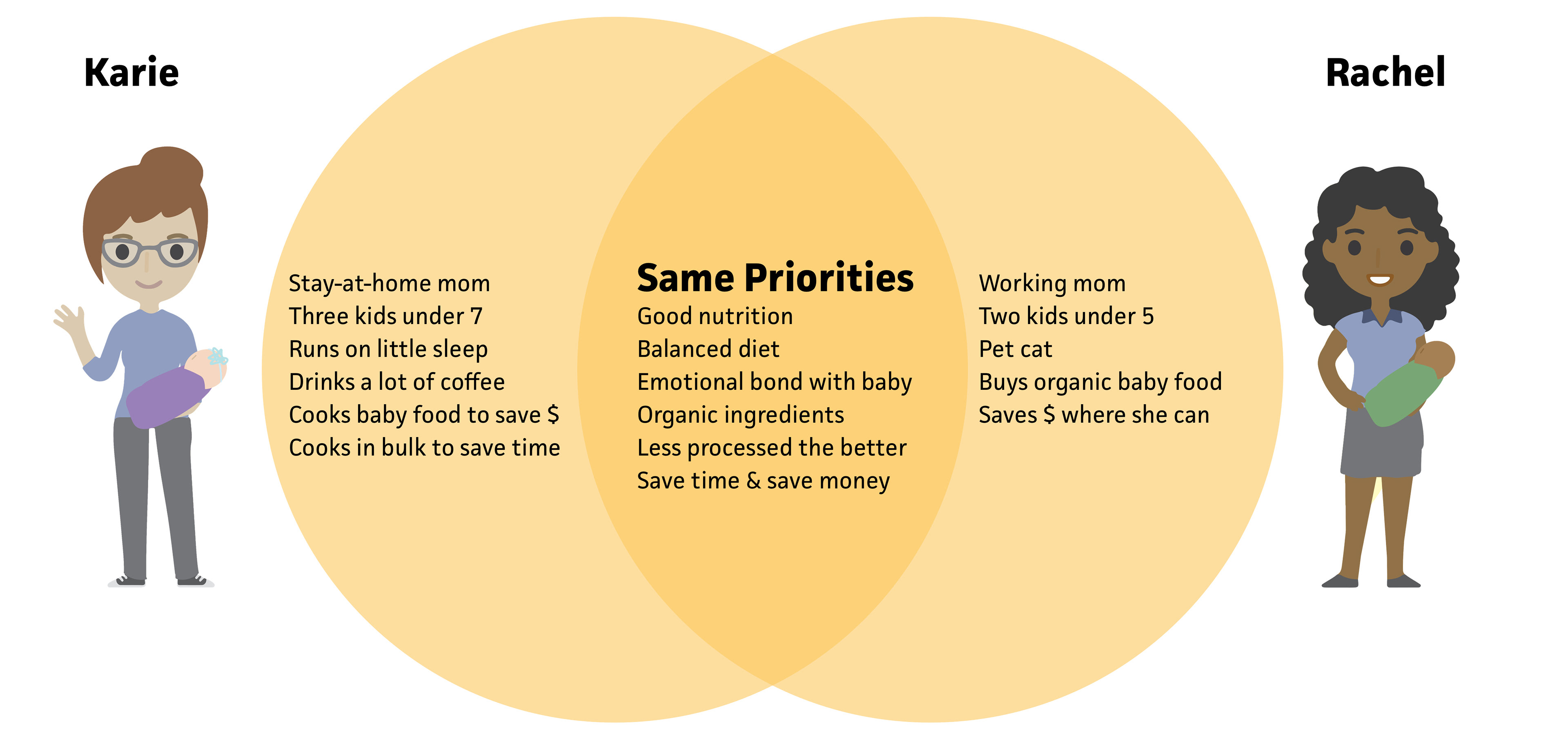 Why use a specialty appliance vs DIY?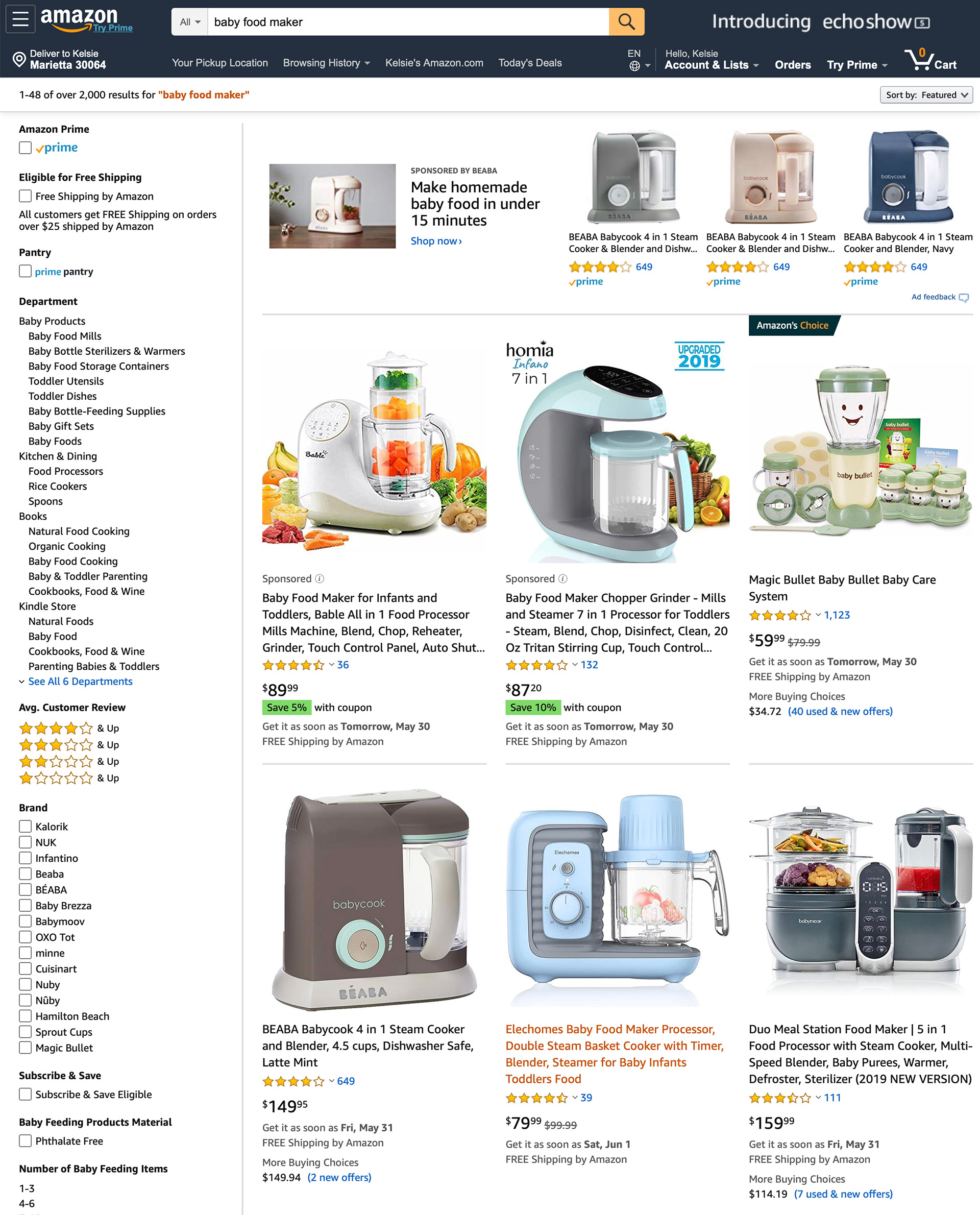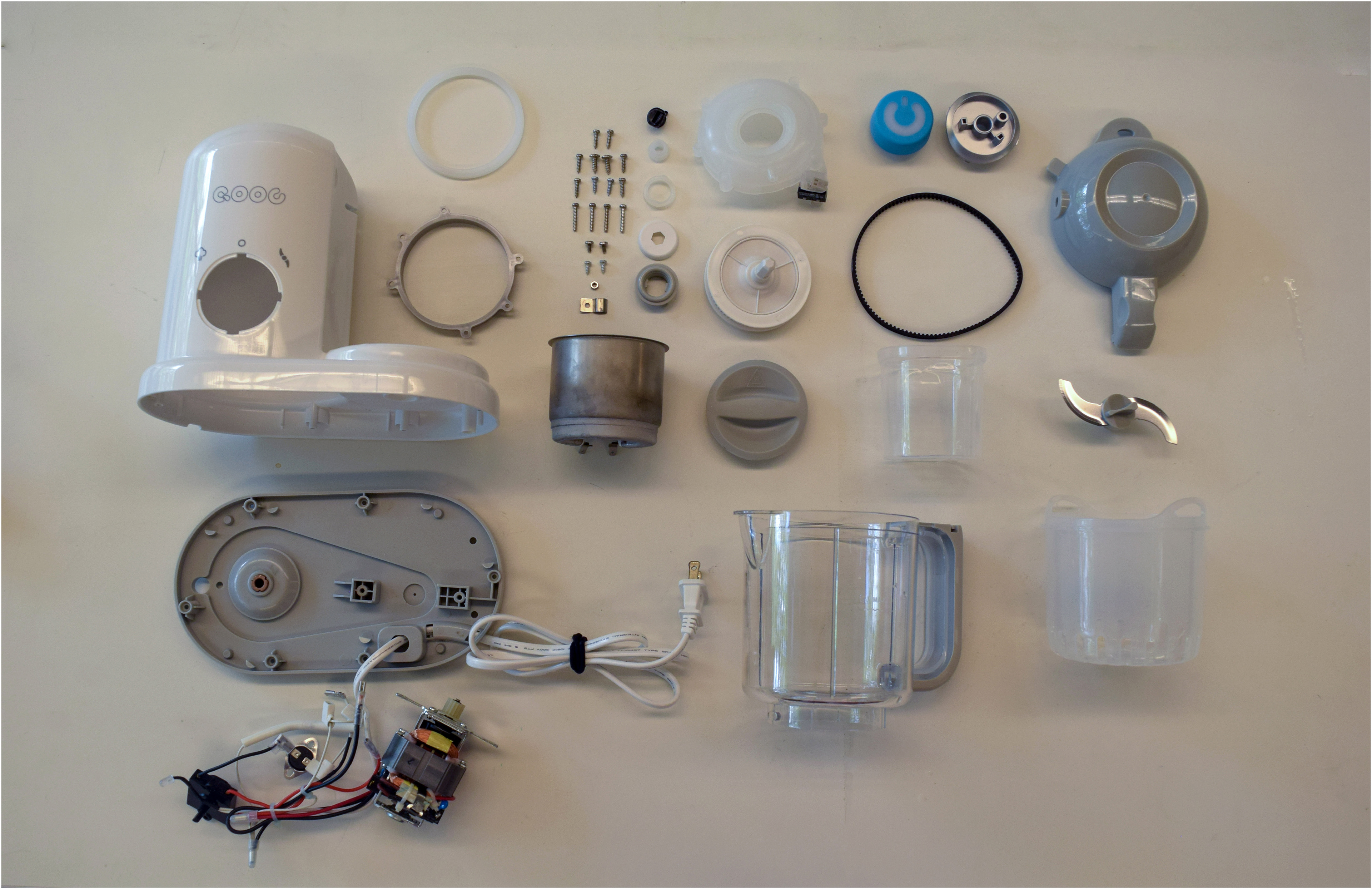 There are actually a lot of options for baby food makers, but many of the parents we surveyed said they didn't use specialty products. Why not? Well, it might be the names: see the search result on the top right, the

"baby bullet."
Another clue is in the products'

capacity

. Many have a very small capacity, yet a majority of the moms we surveyed say they make an entire week's worth of food at once. Machines that can only make one or two servings at a time just don't cut it.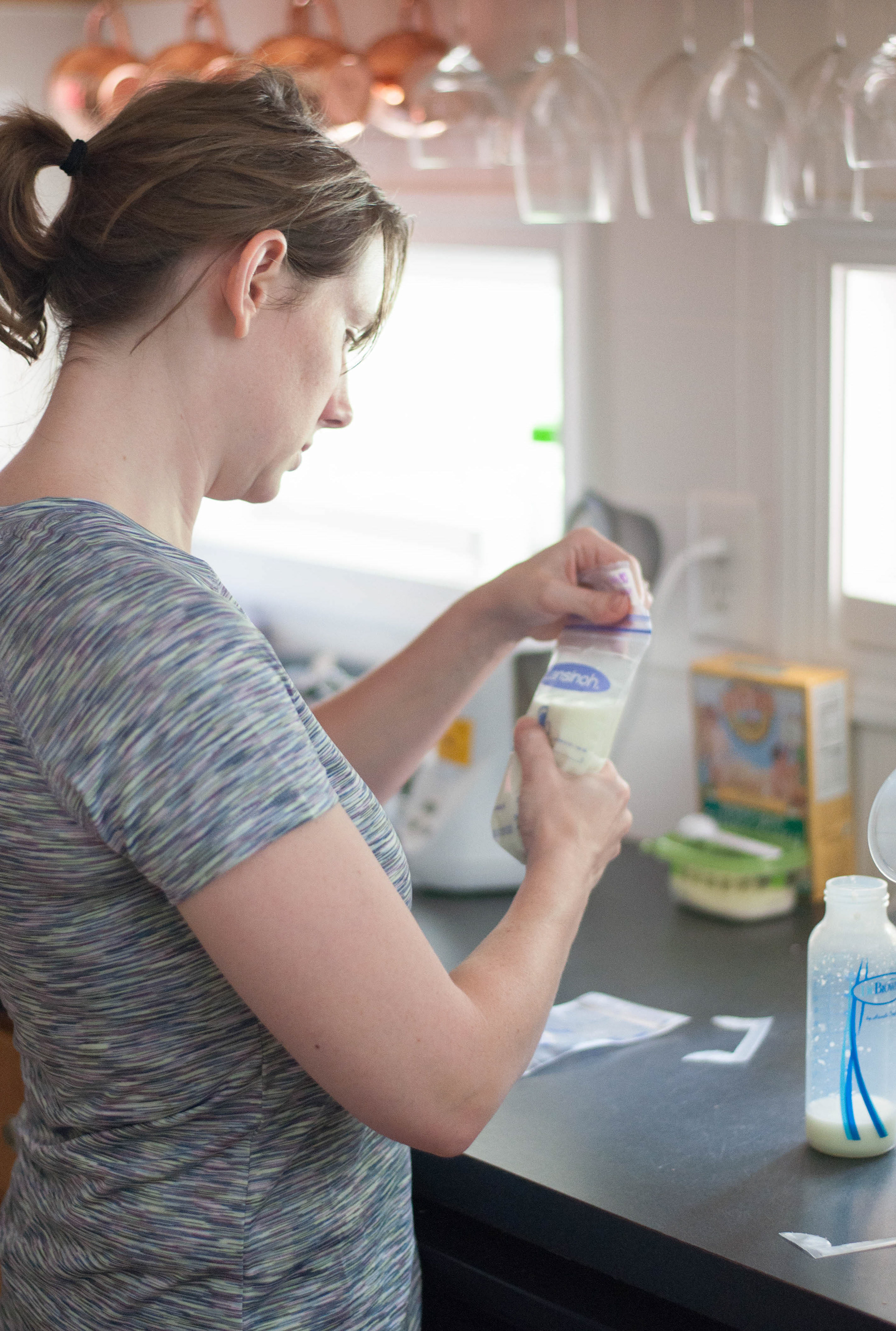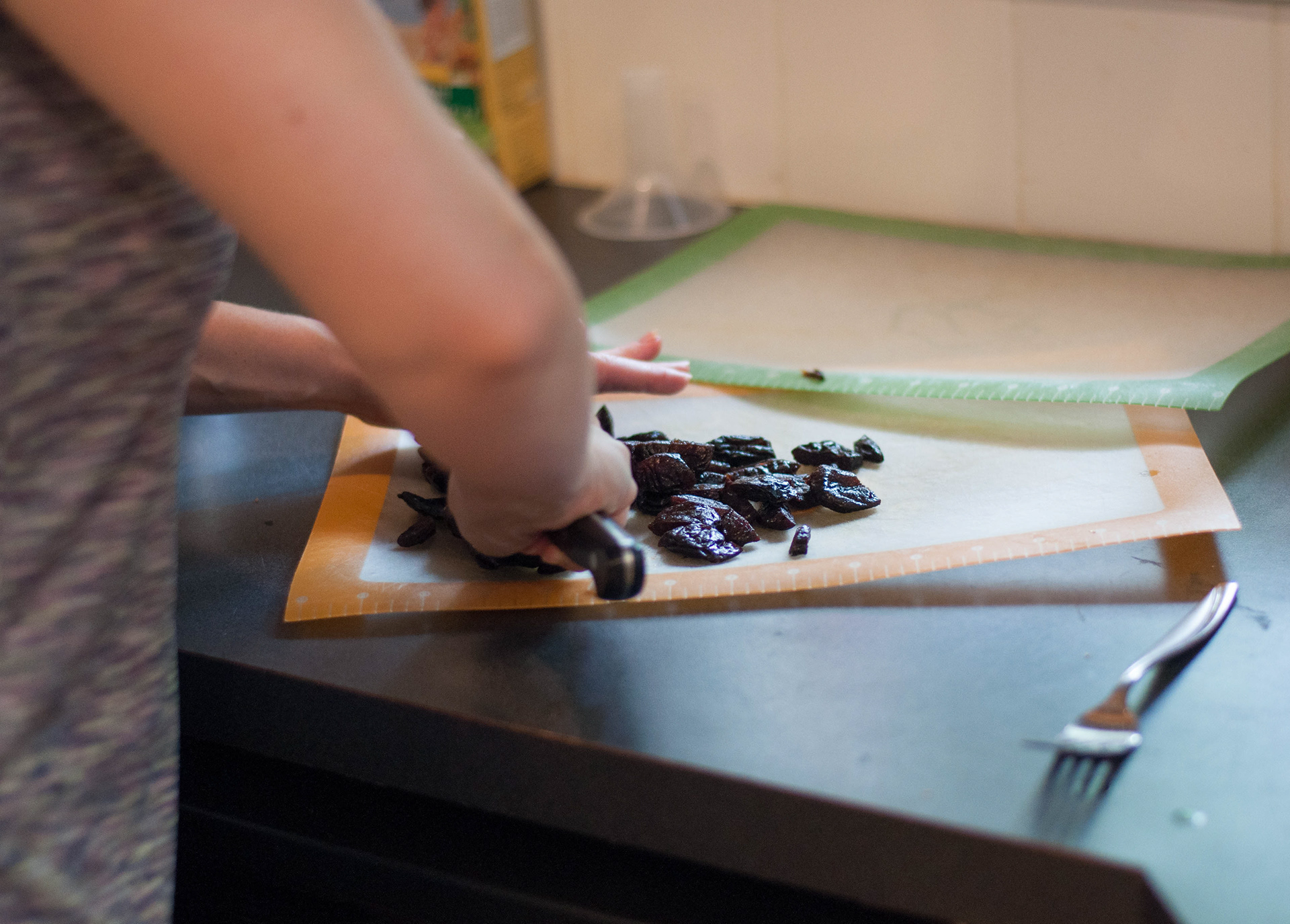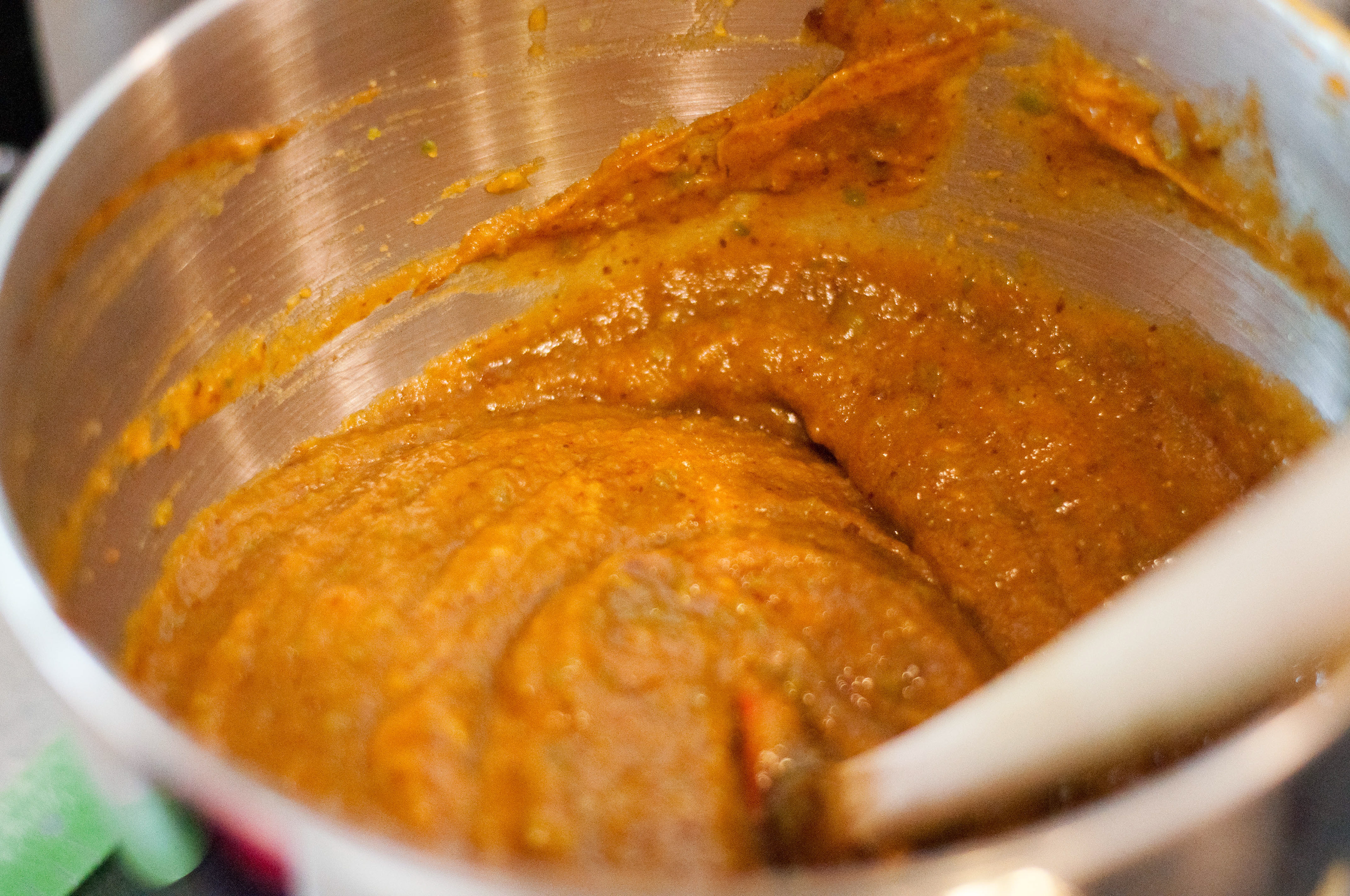 Making baby food using non-specialized tools also allows parents to feel more

directly involved

 in the process: making food for your baby is an act of love, and there's a stronger emotional

connection when you aren't just pushing a button. 
For us, this means that our product must have a larger capacity than other baby food makers, and must find a way to maintain that emotional connection.
How can a product stand out online?
Successful e-commerce models capitalize on

product differentiation

and

custom purchasing options

. We want our product to be visually different from other baby food products, and we want it to be modular so that we can offer multiple purchasing options for moms with different needs.
One way for us to stand out is to find a more subtle take on the "baby product" look. Many products on the market make use of the typical baby pink and blue color scheme, and some use actual faces to anthropomorphize their products. But could we convey this differently?
What makes something cute?

To start us off in the right direction, we compiled a moodboard based on a "subtle cute" and words we saw often in our survey and interviews. Then I moved into a further exploration of cuteness.

What does our baby food maker need to do?
MUST ADDRESS:
emotion, efficiency, safety, distinguishing, enabling choice, intuitive
SHOULD ADDRESS:
easy to store, quiet, community, easy to clean
COULD ADDRESS:
packaging, sustainability, ingredient sourcing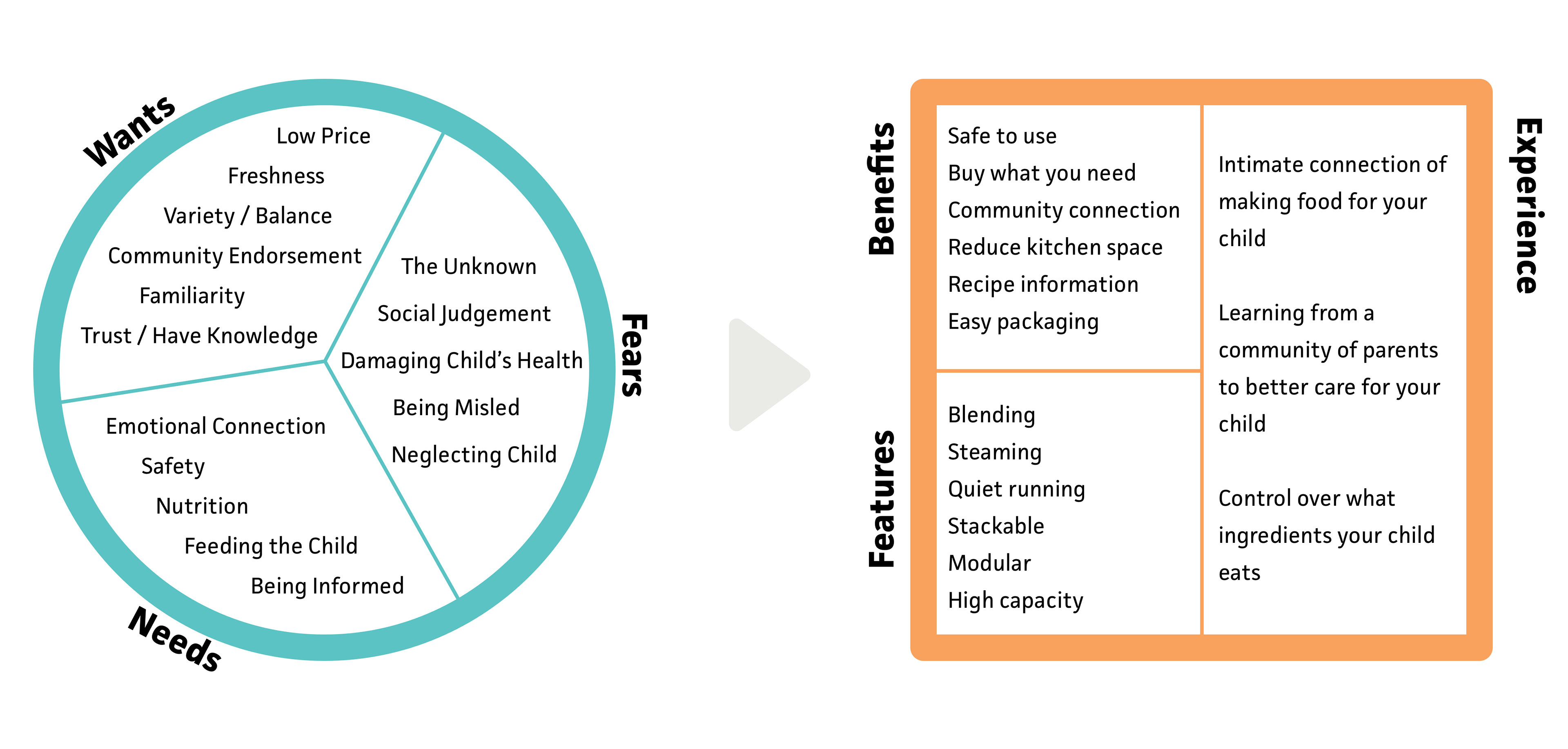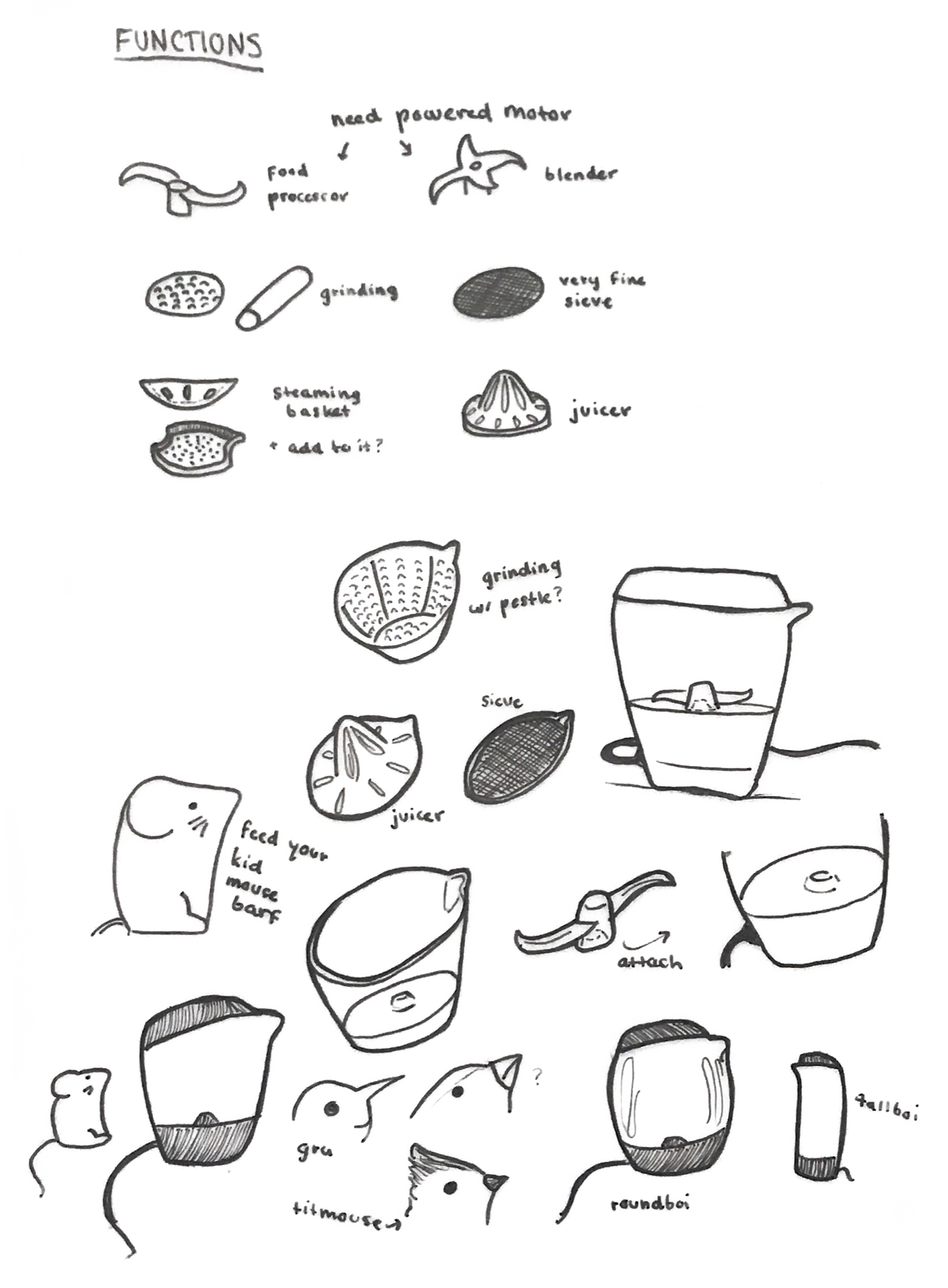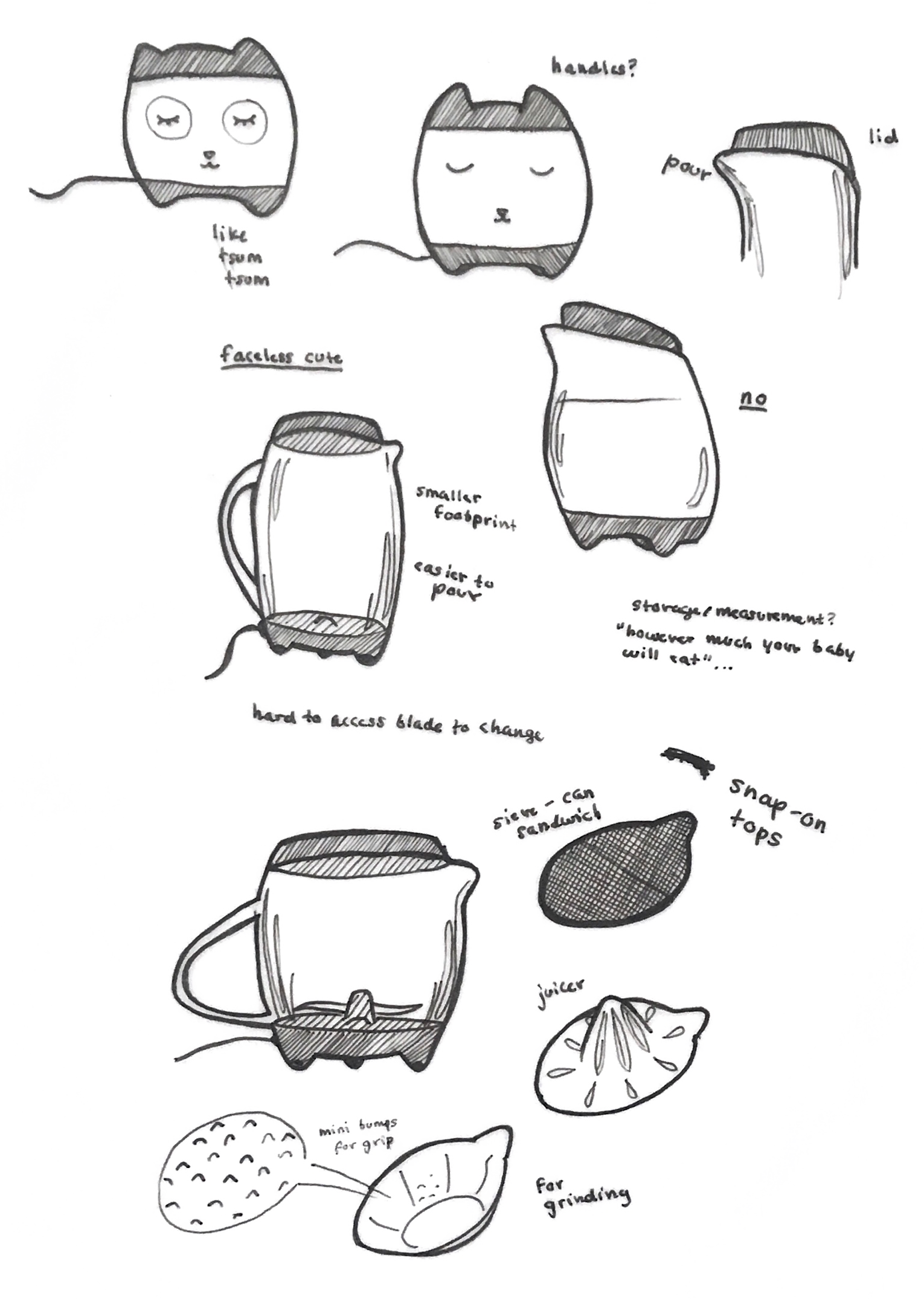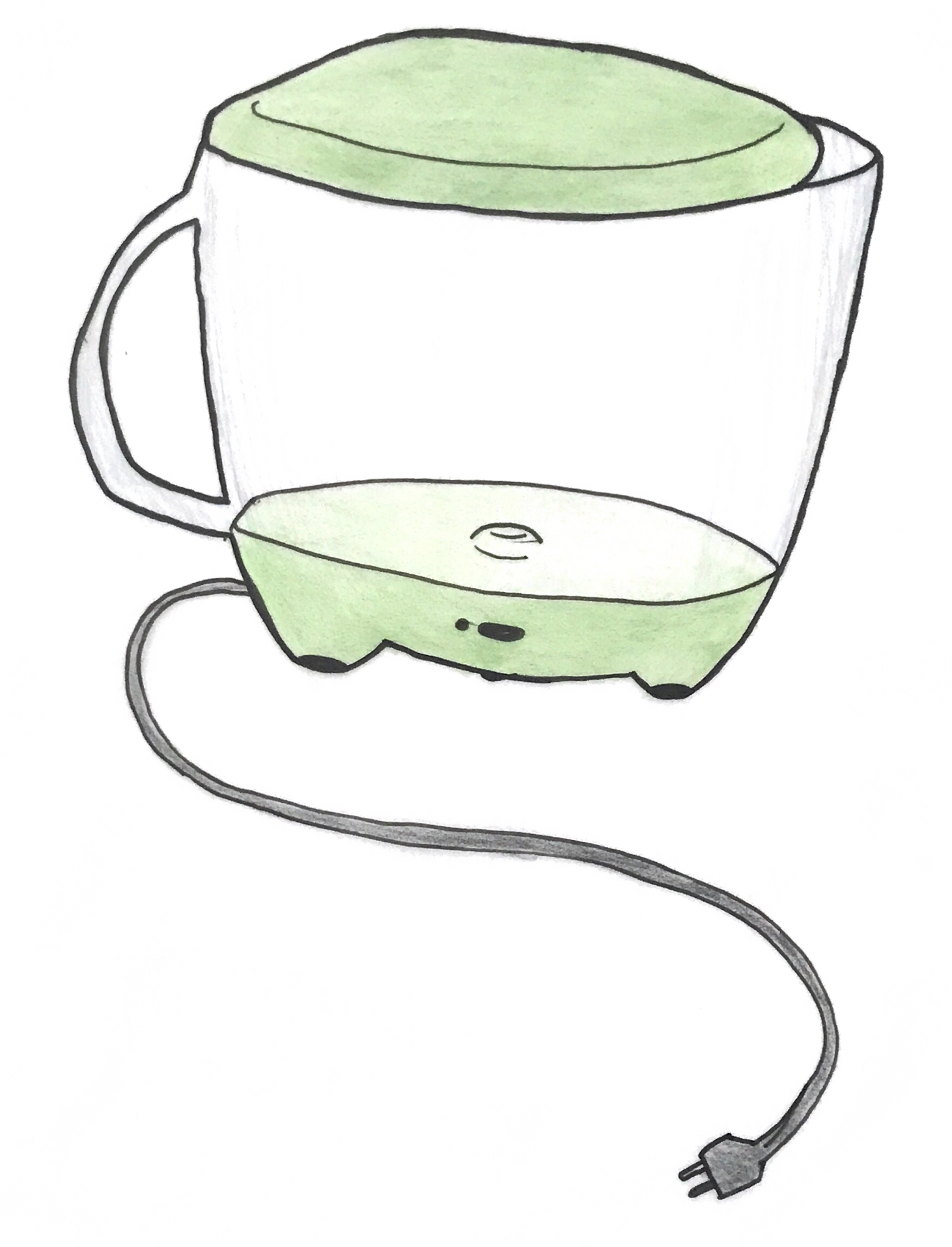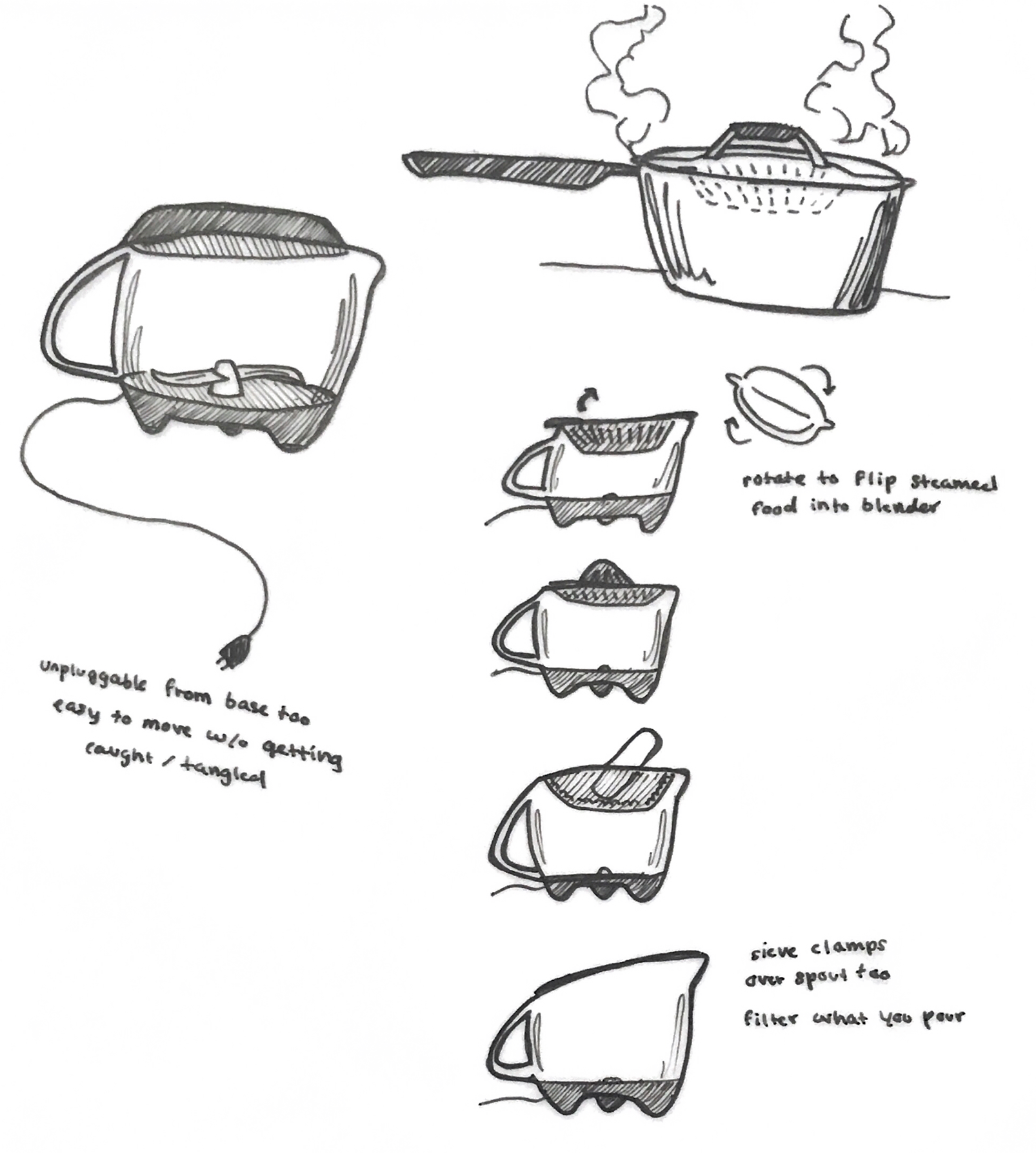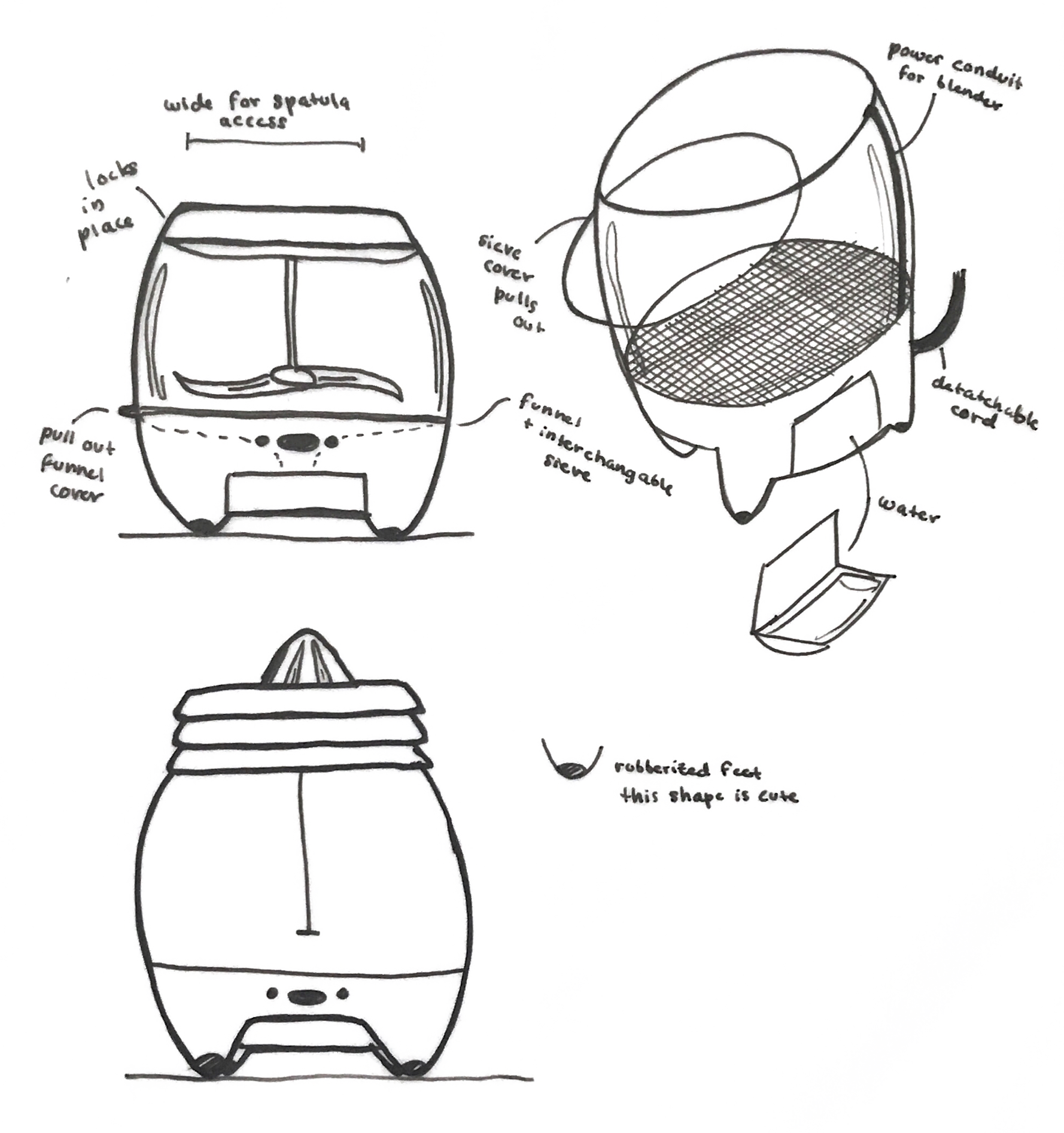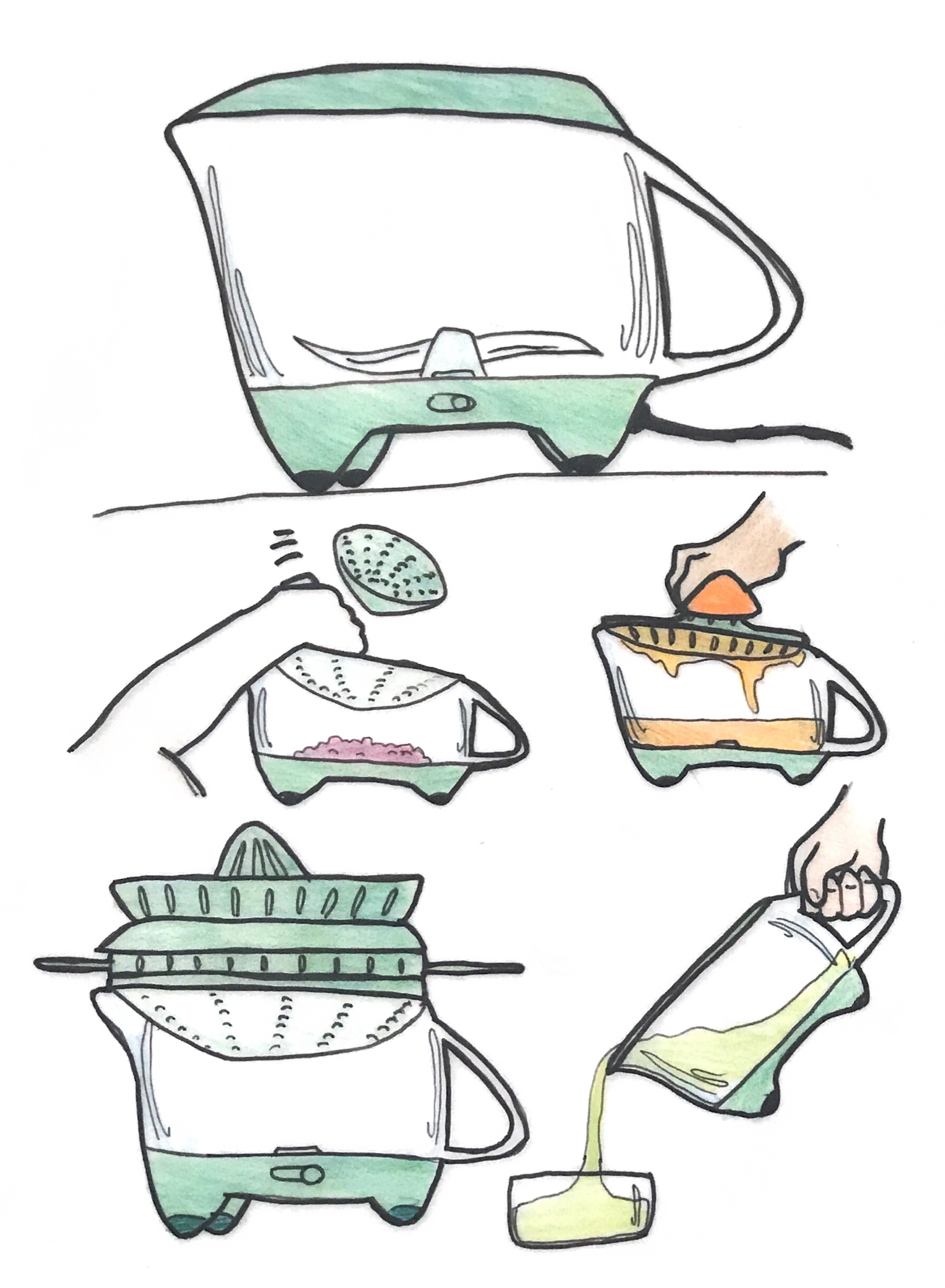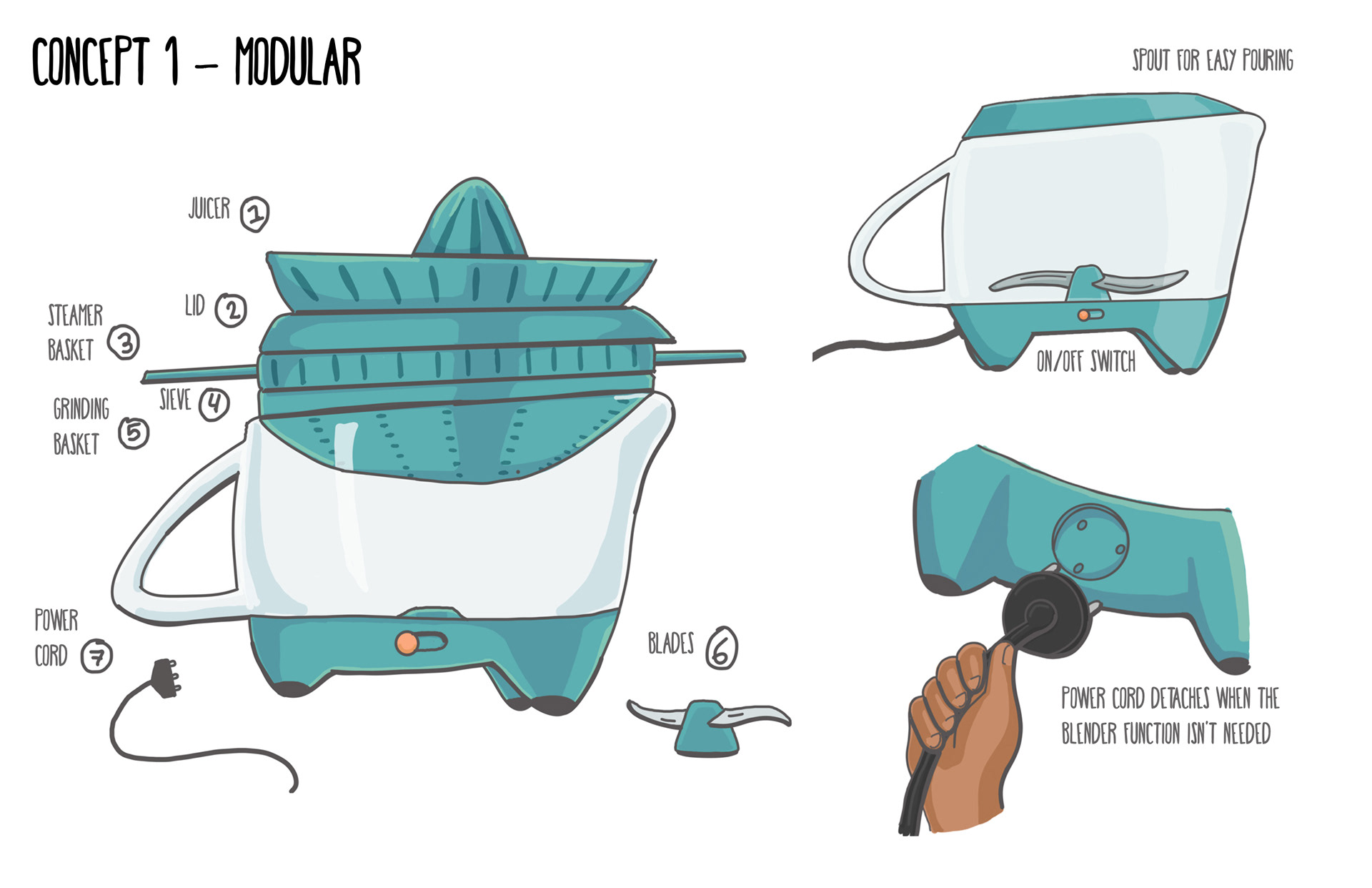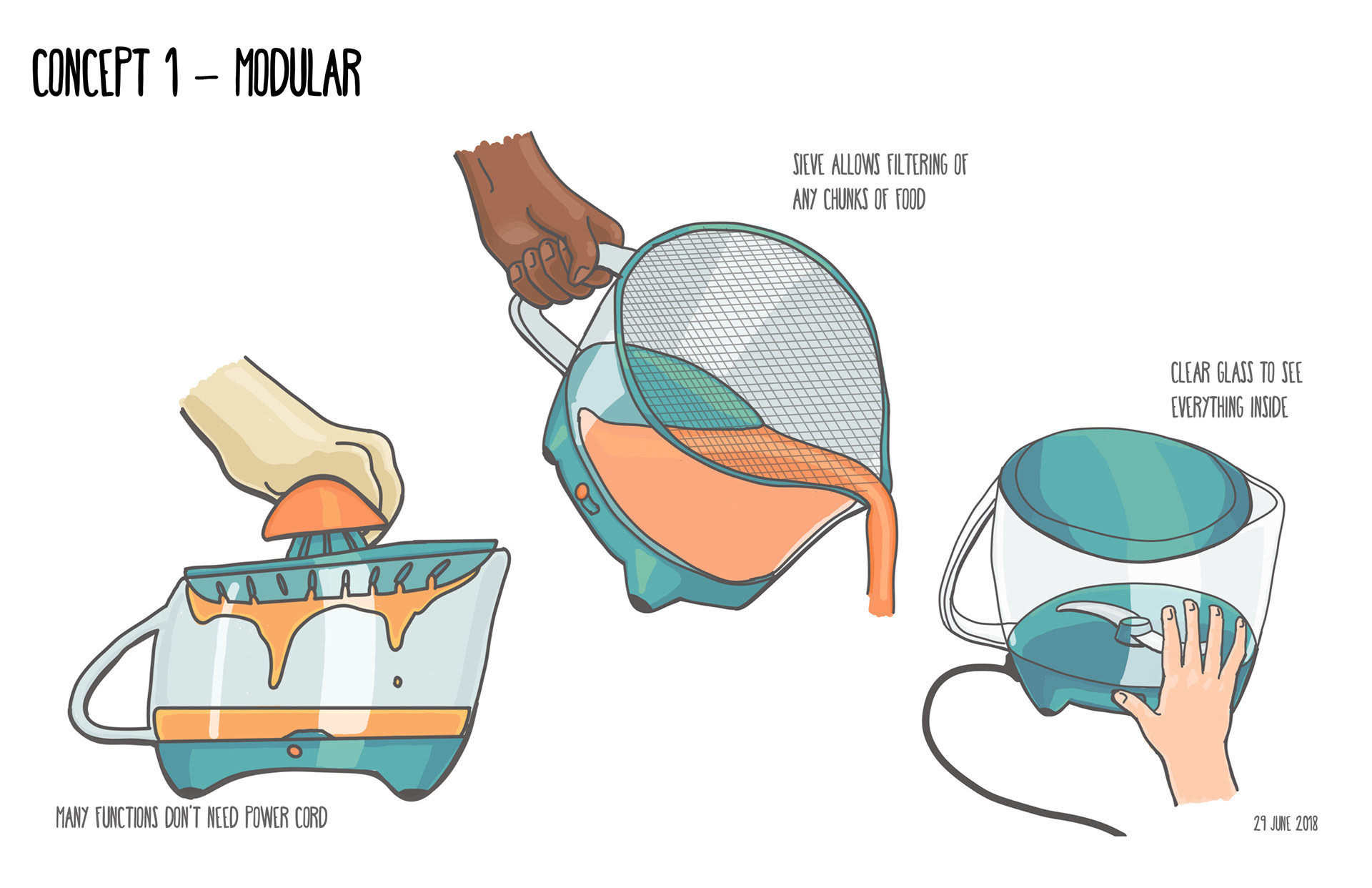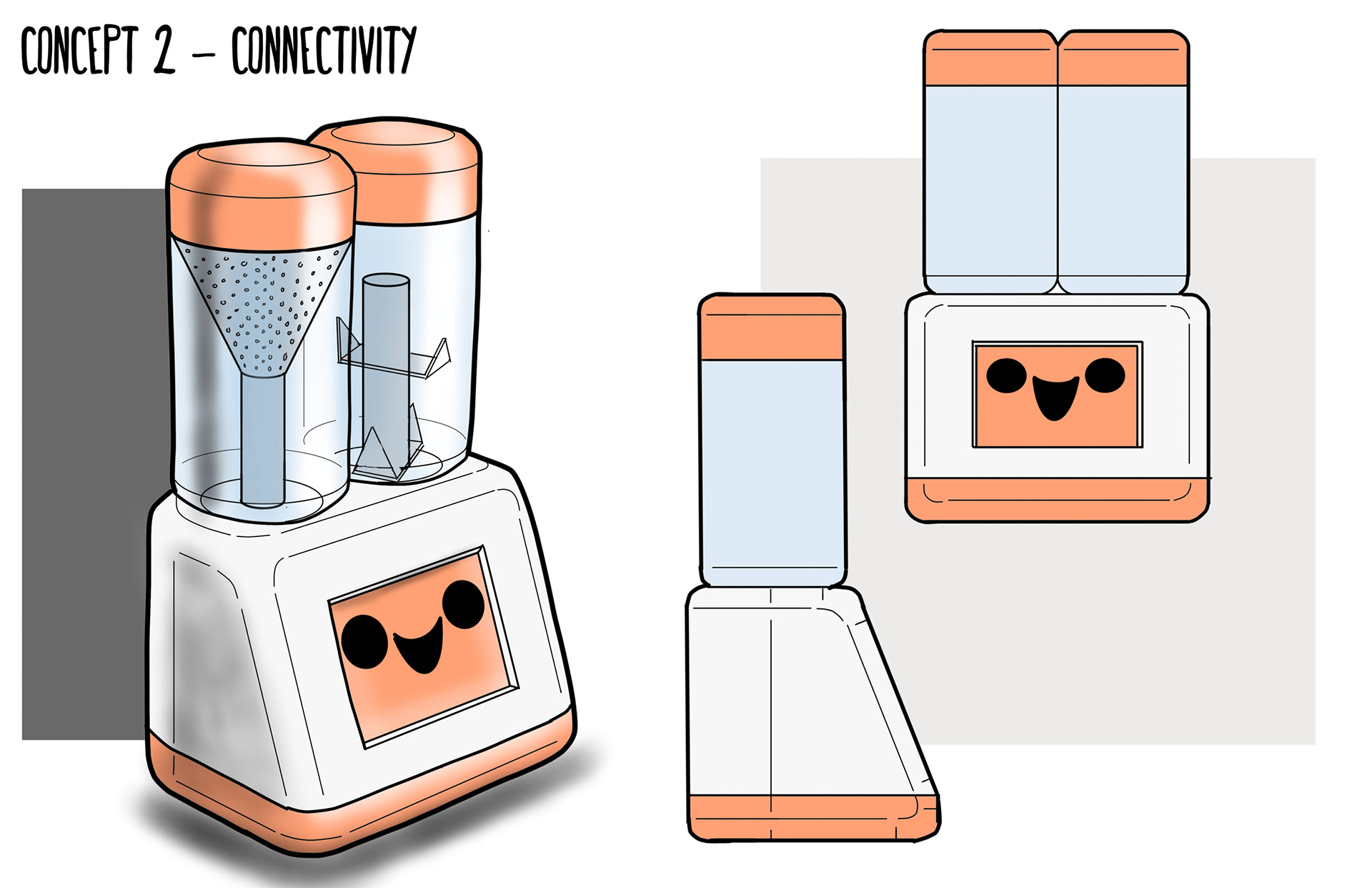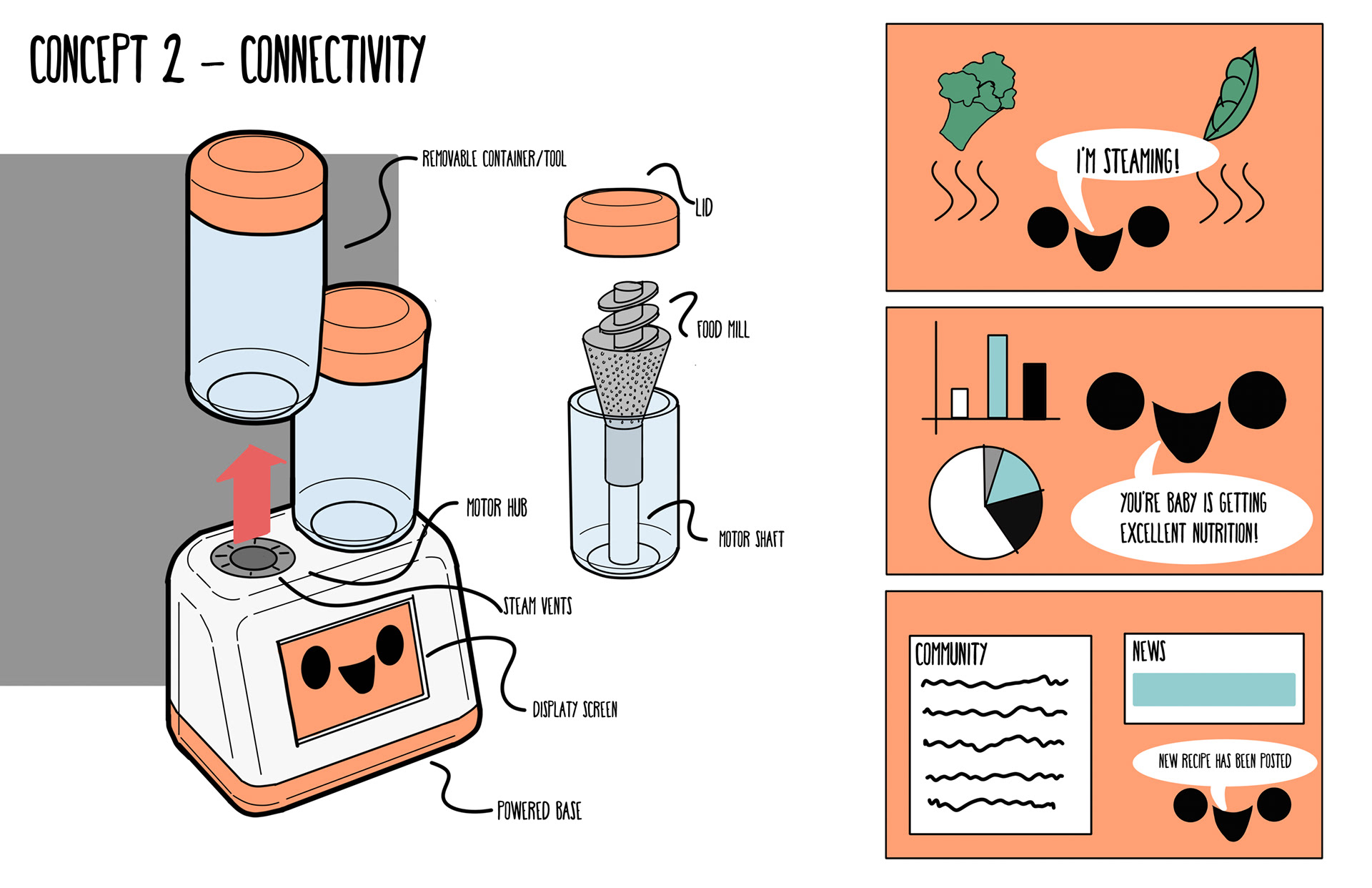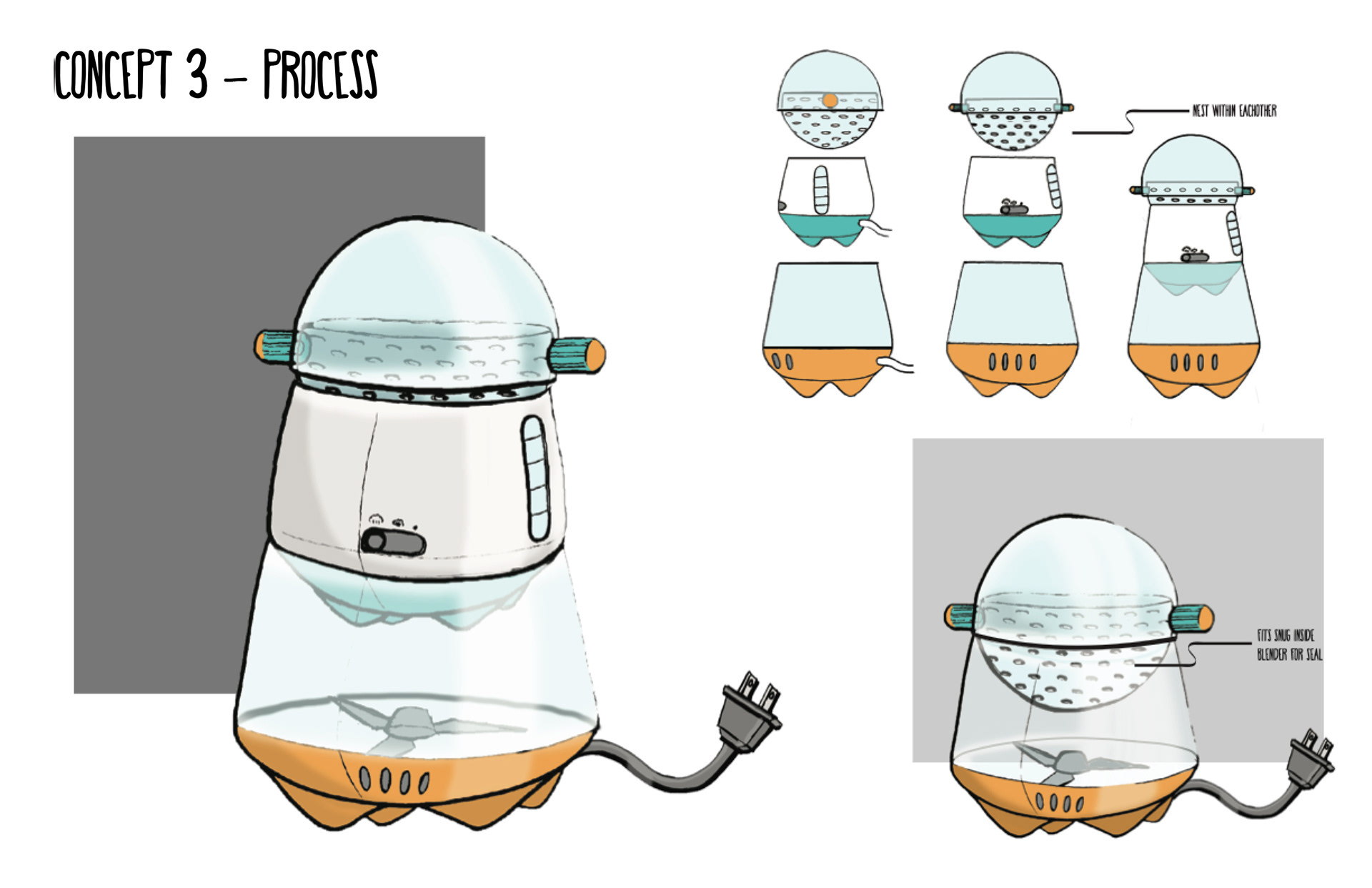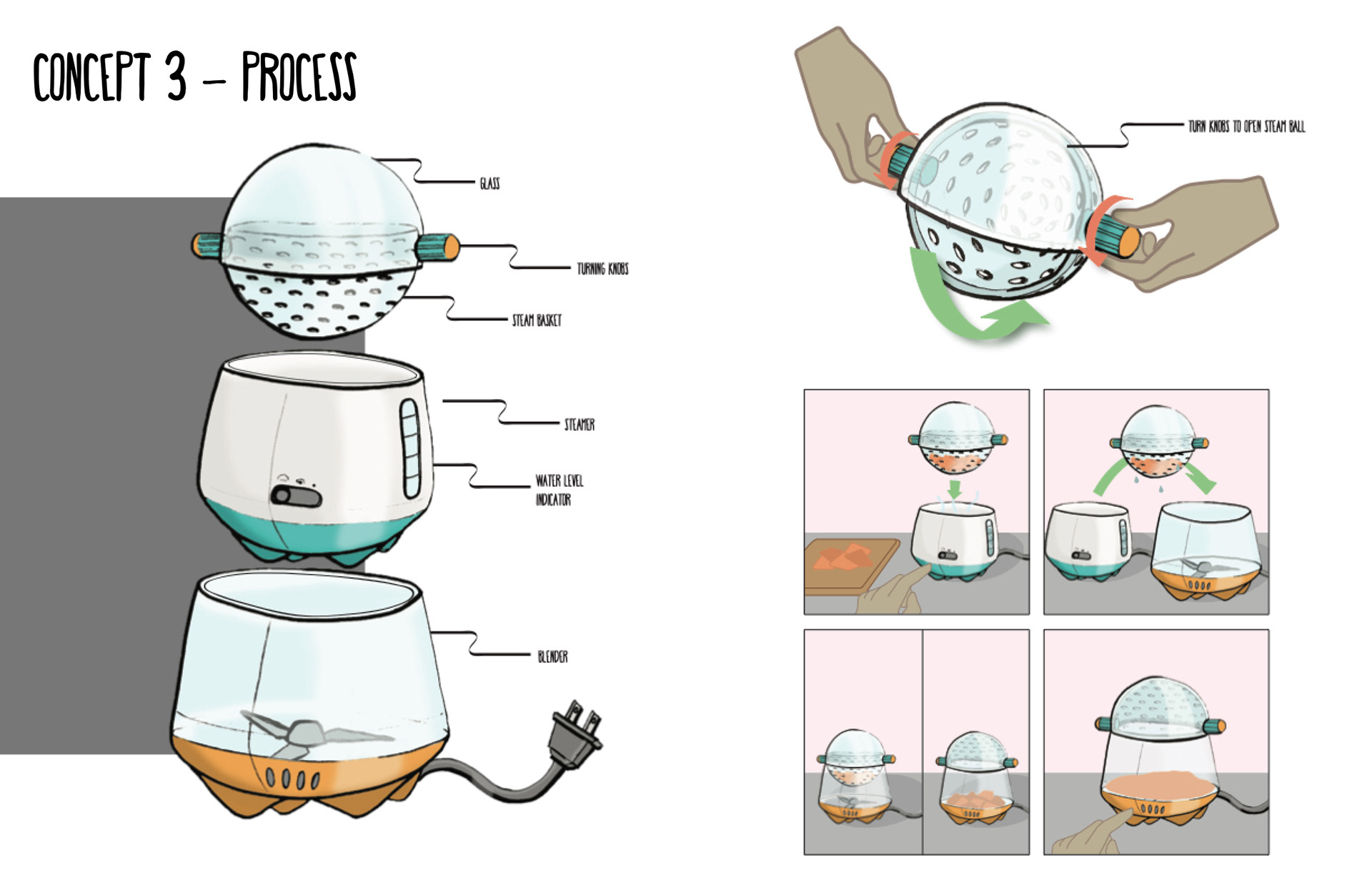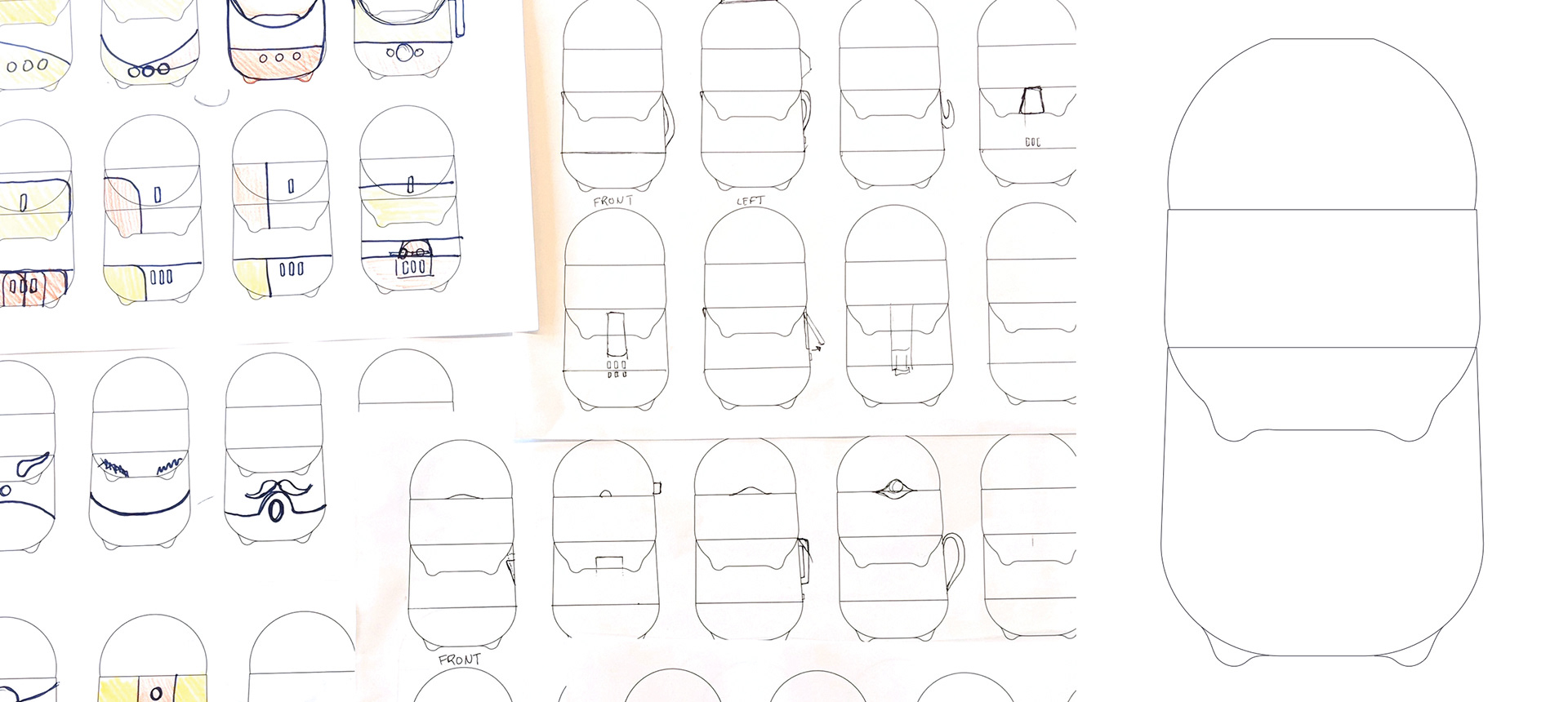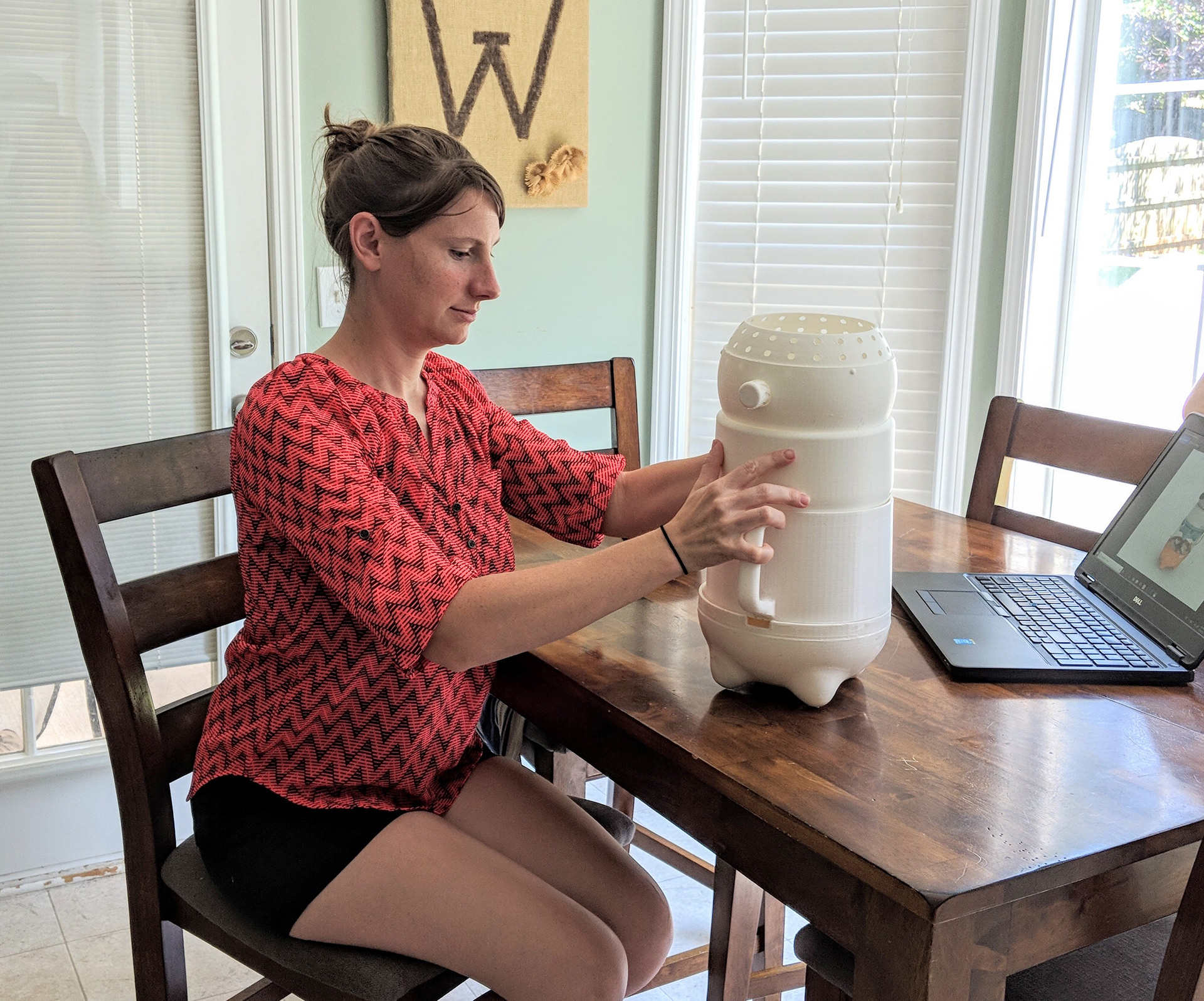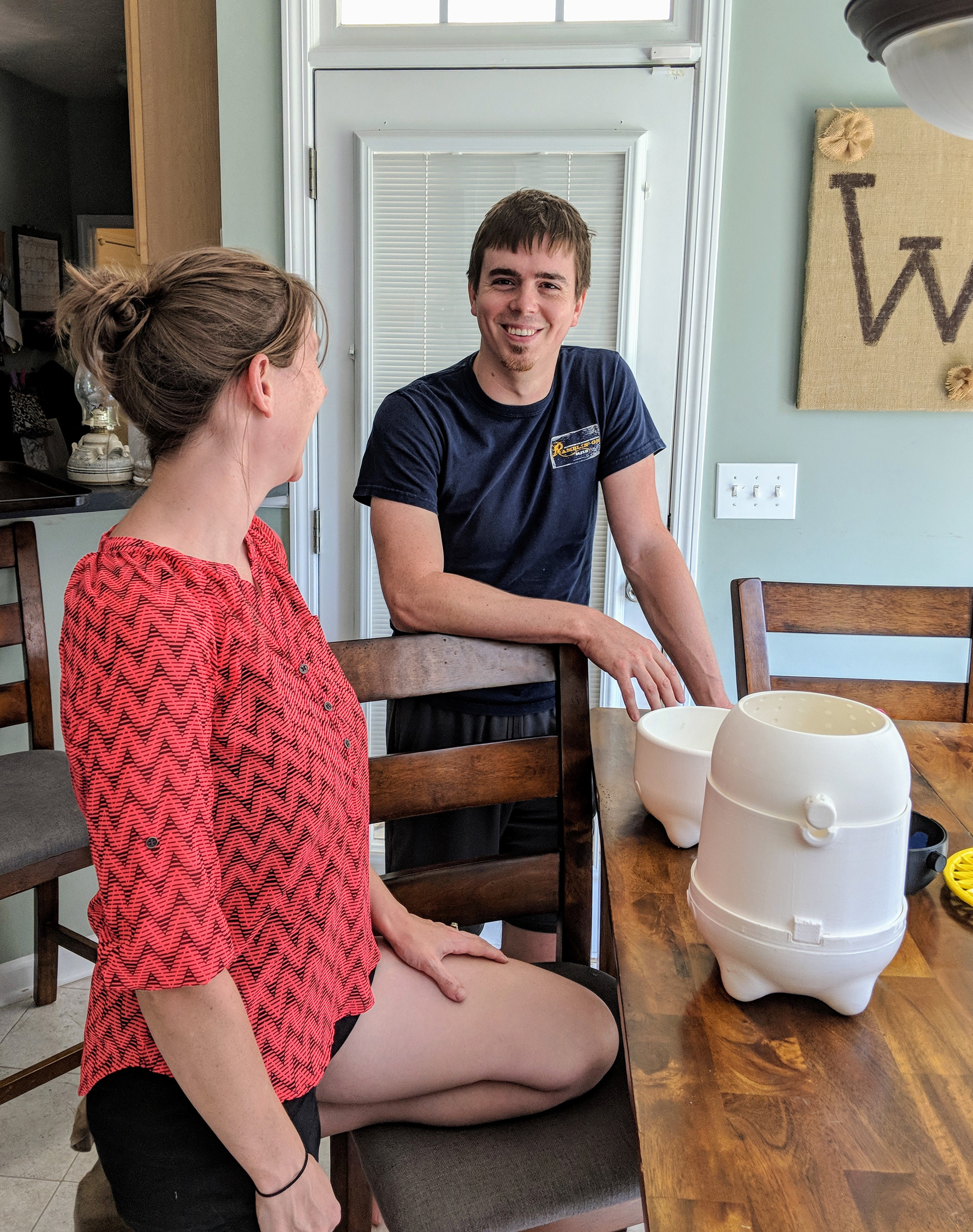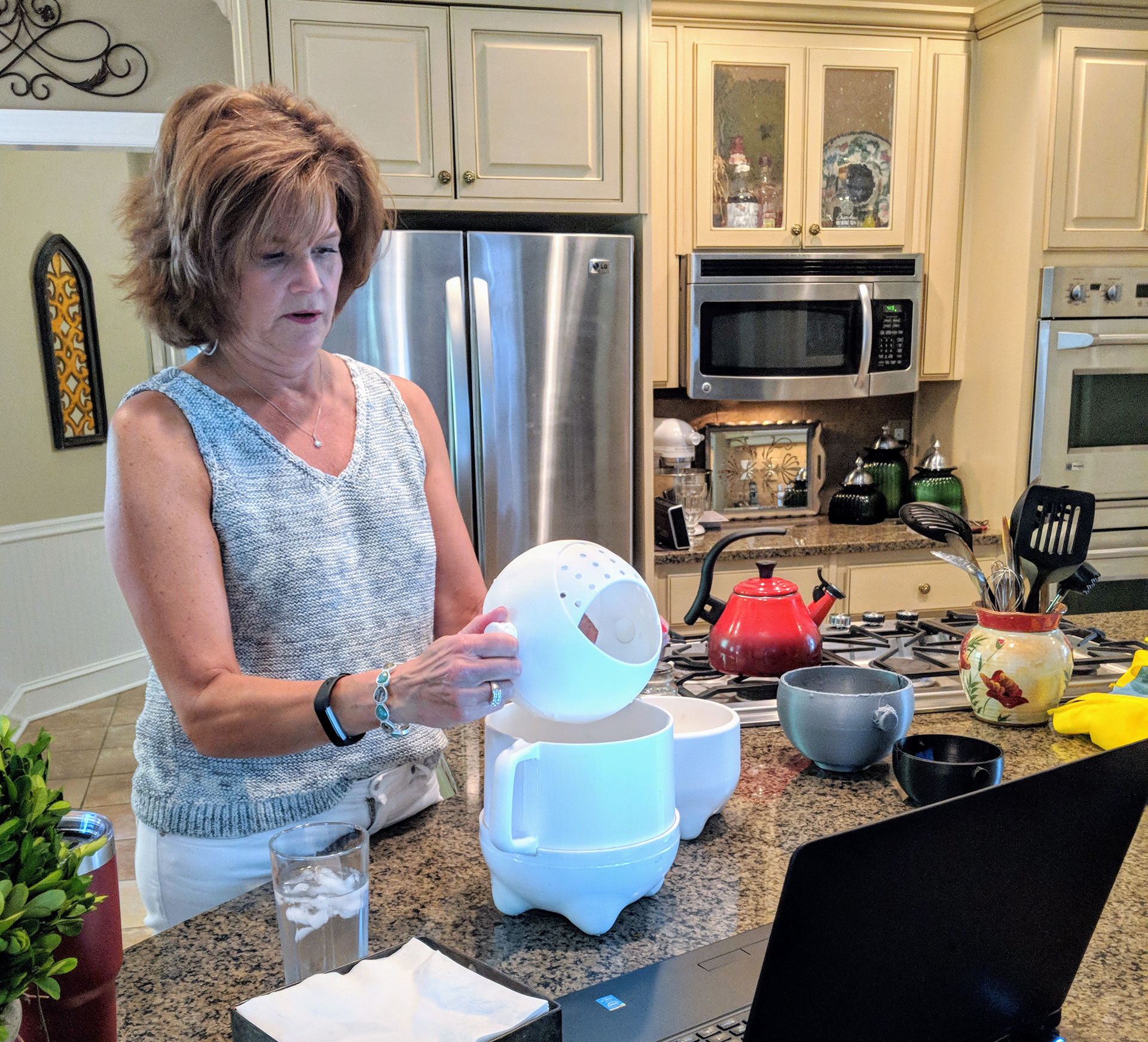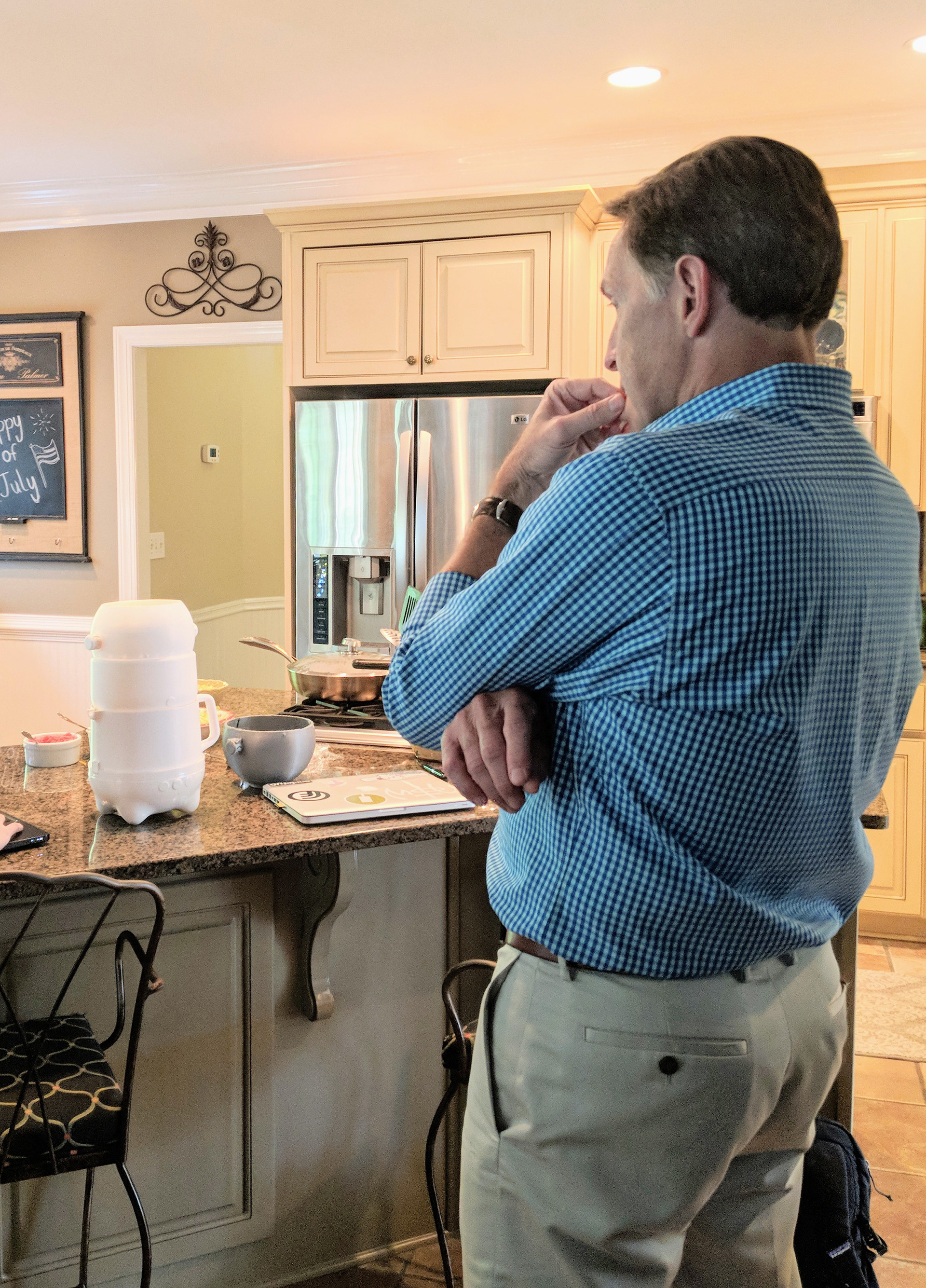 "I love that it's big enough to make large batches"
"It's cute enough to leave on the counter"
"It looks like it's made just for baby food with the two steps connected"
What should our priorities be for packaging?
For online distribution through companies like Amazon and Walmart, there are three important acronyms: PFP, FFP, and SIOC. PFP stands for

Prep-Free Packaging

, meaning that nothing has to be assembled or changed to make the packaging ready to ship. FFP is

Frustration-Free Packaging

, referring to the customer's experience when they try to open their package. Lastly, SIOC means

Ships In Own Container

, where the package doesn't need to be put into another box to be shipped.
There is a delicate balance to be struck for SIOC. The package has to be clearly labeled so distributors can easily and efficiently find the right product to ship, but if it's too obvious what's inside you can run into customer-side problems. A clearly valuable product might get stolen if it's left outside someone's house, and if the wrong person opens the door, they might have their gift spoiled!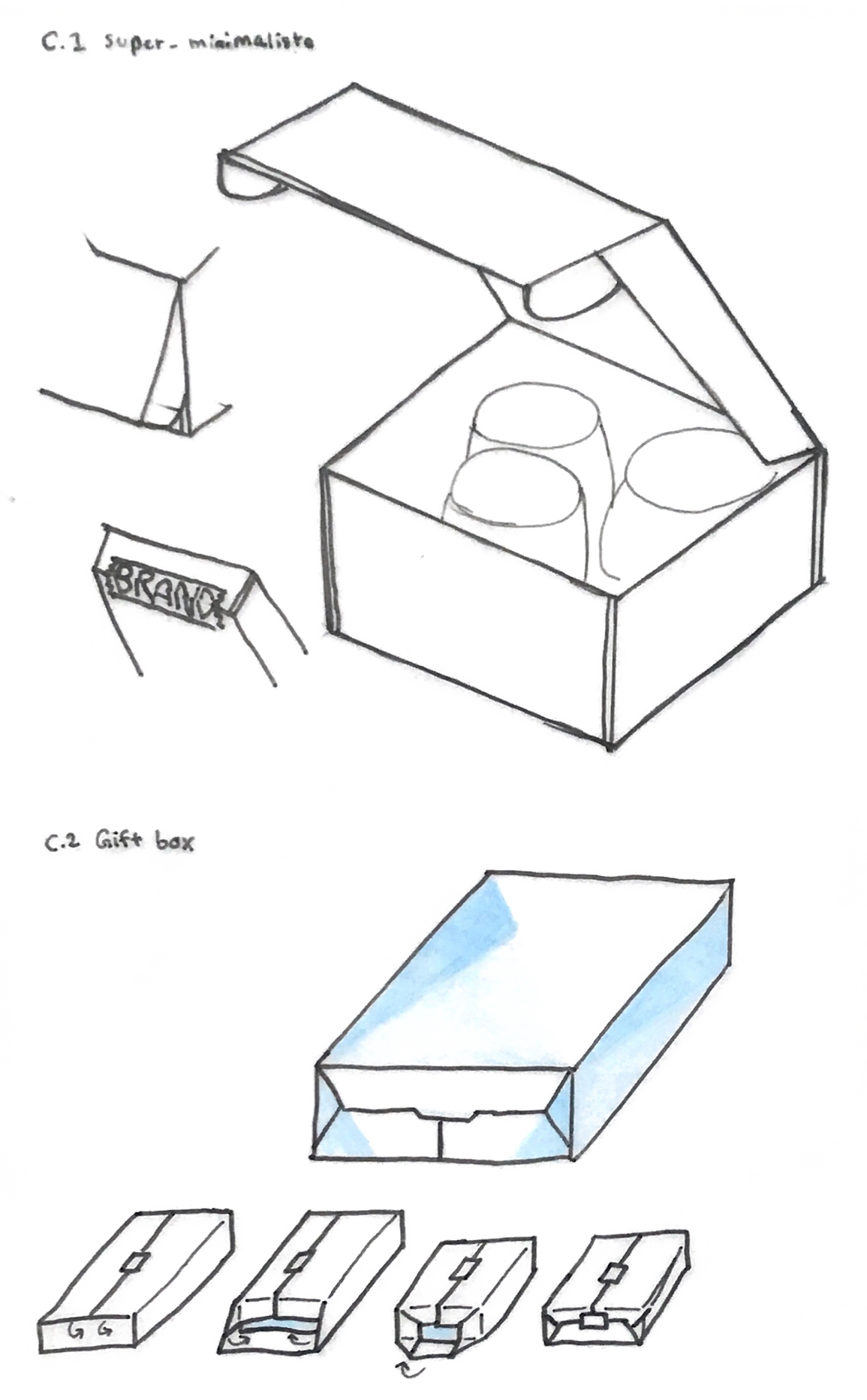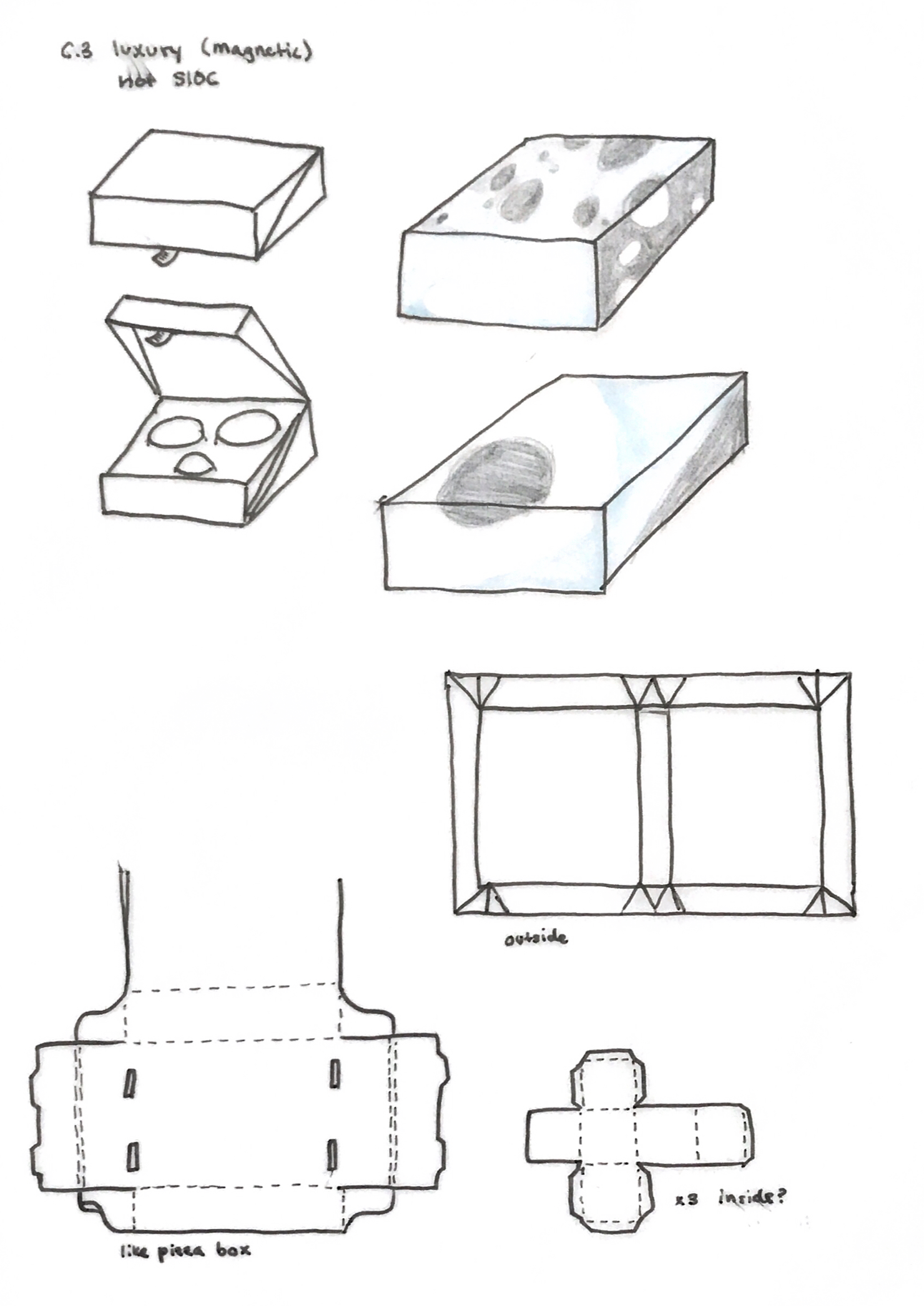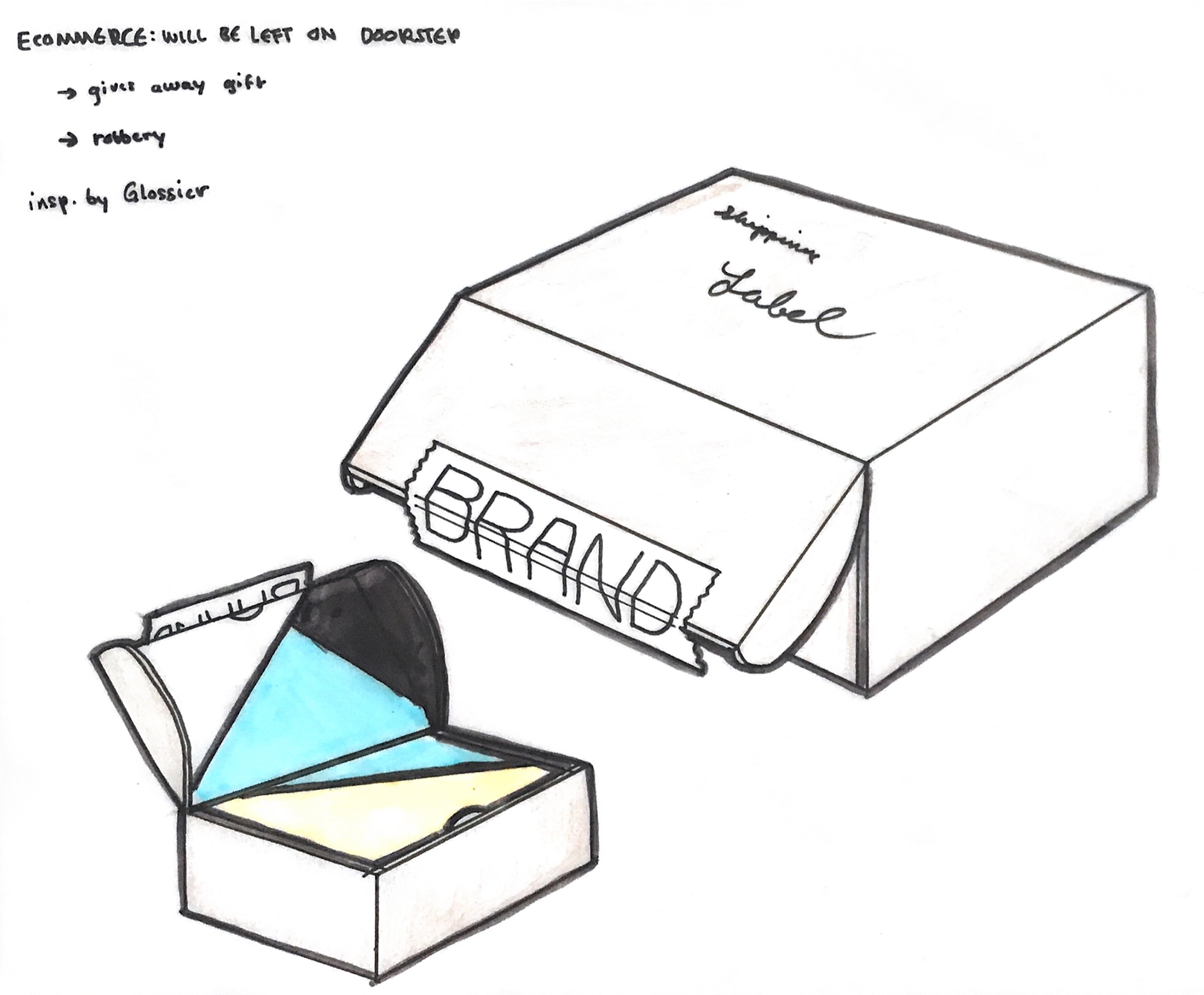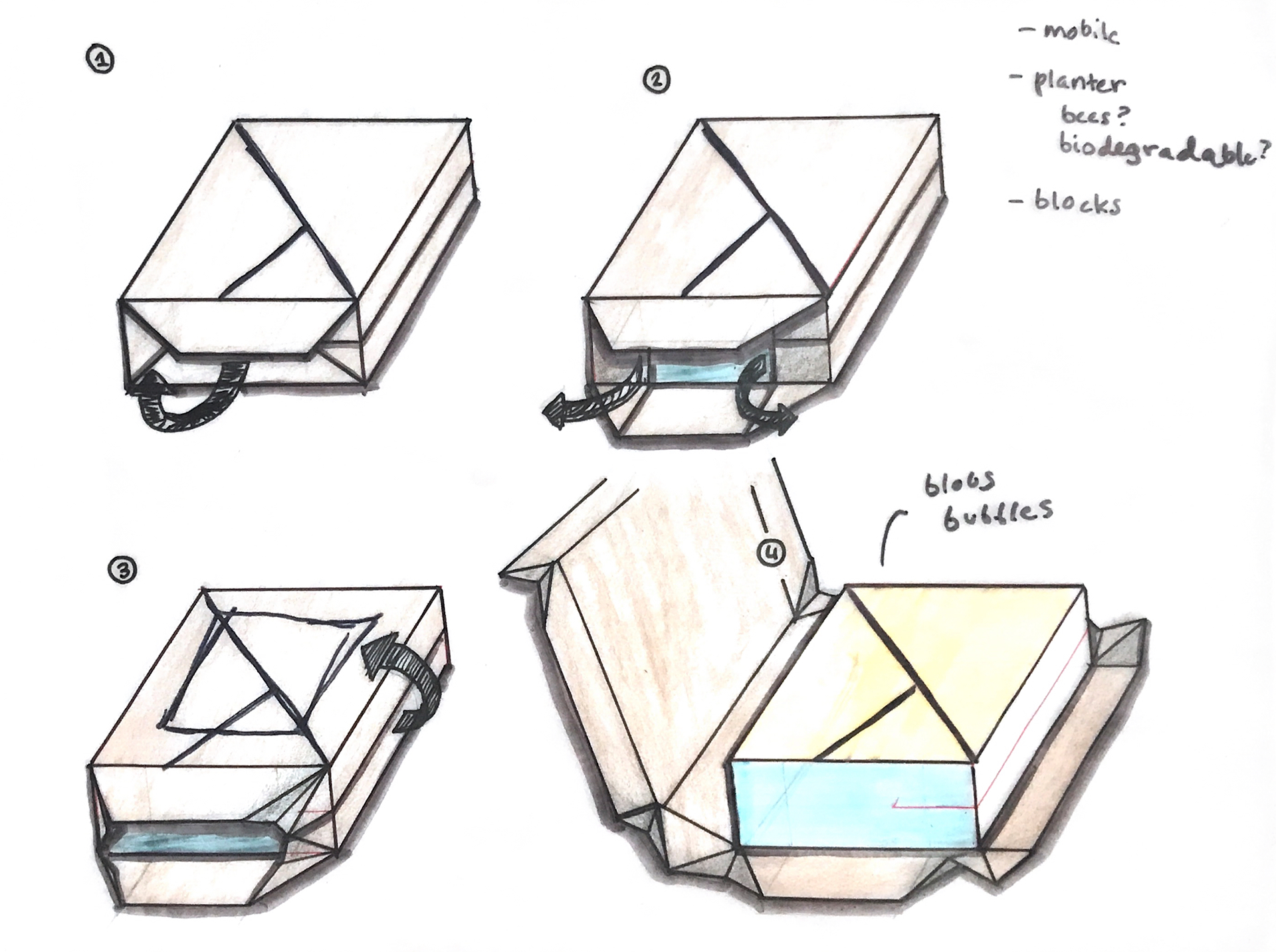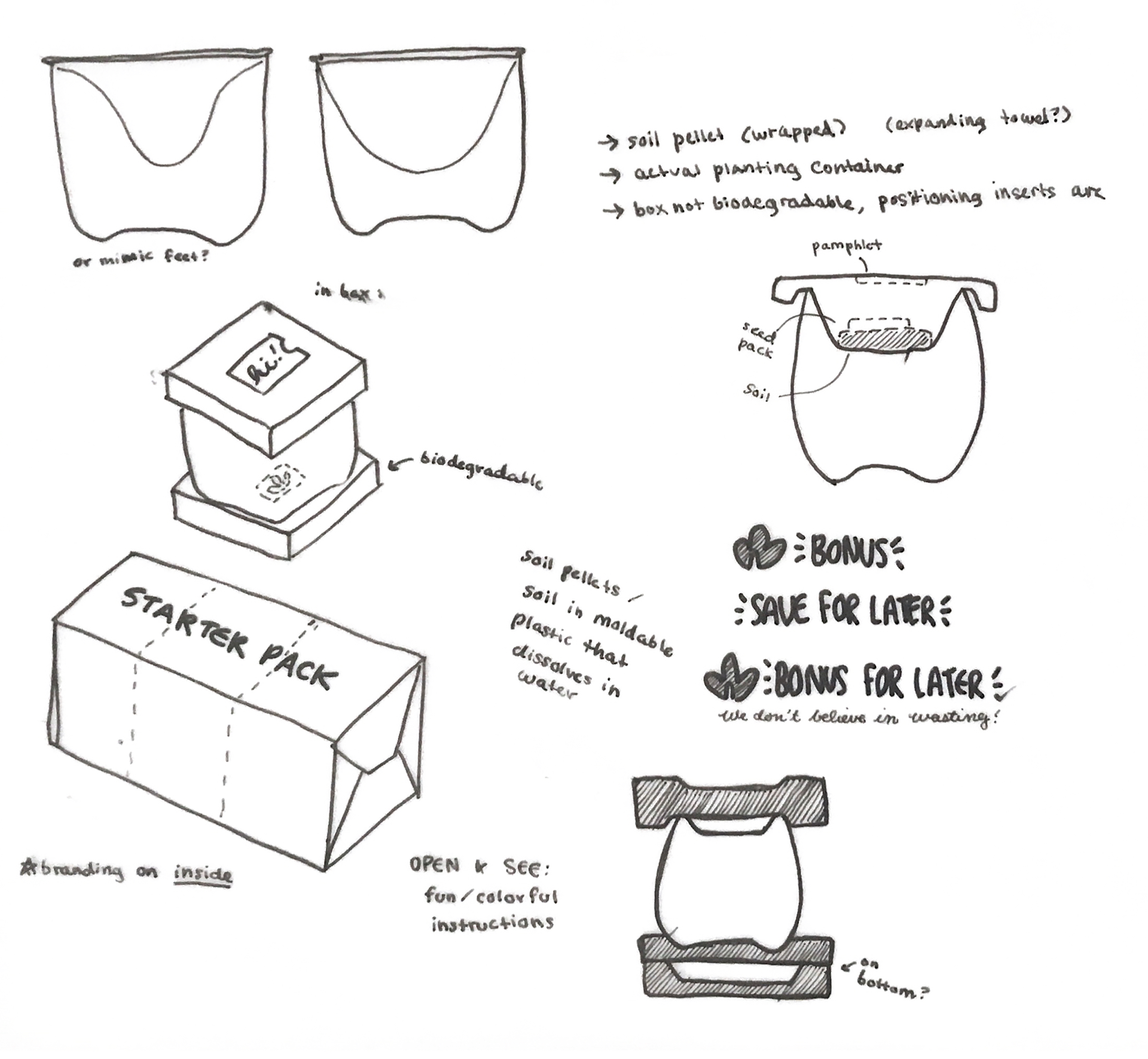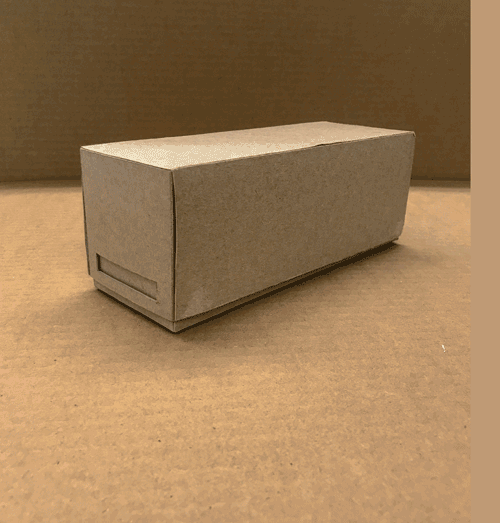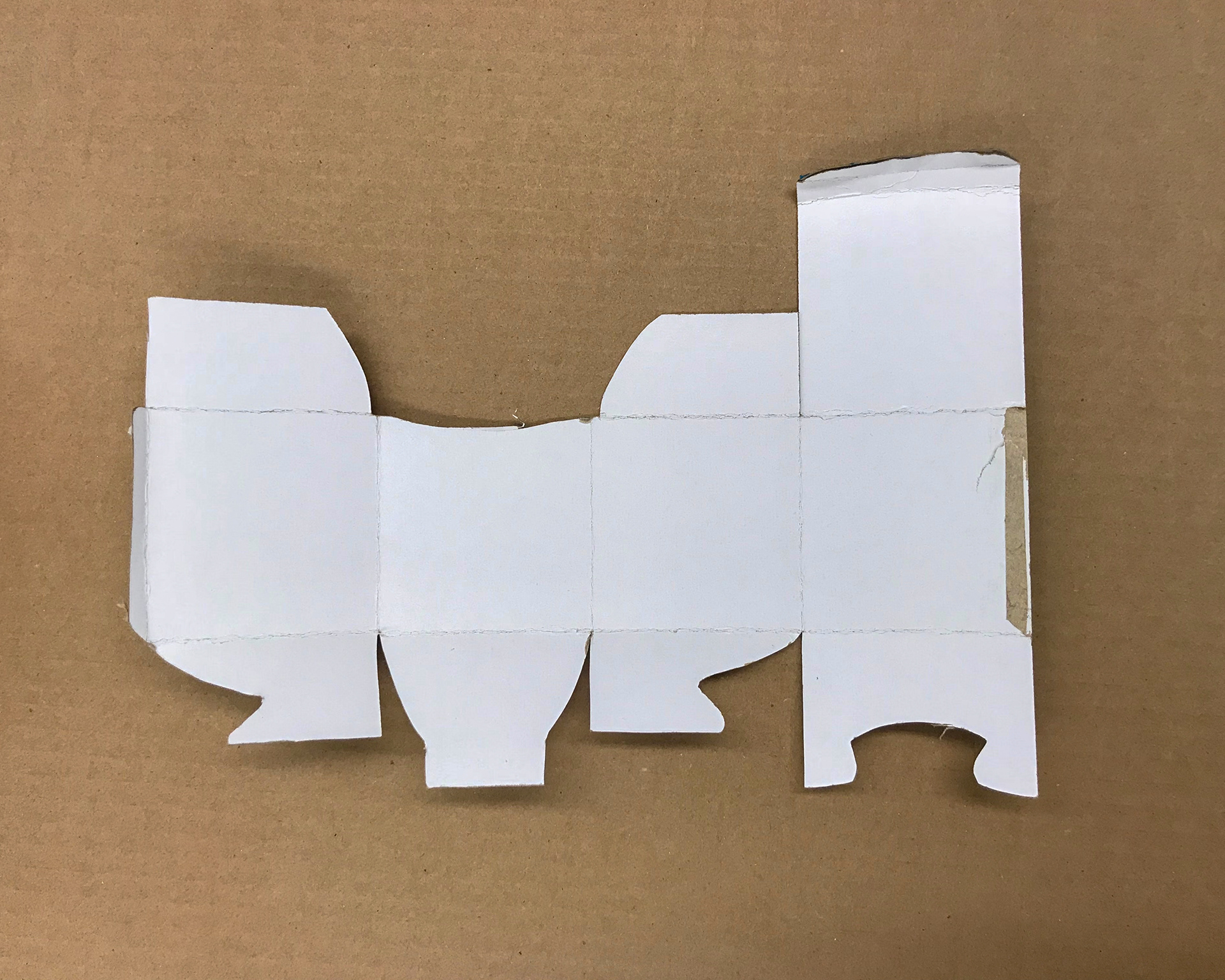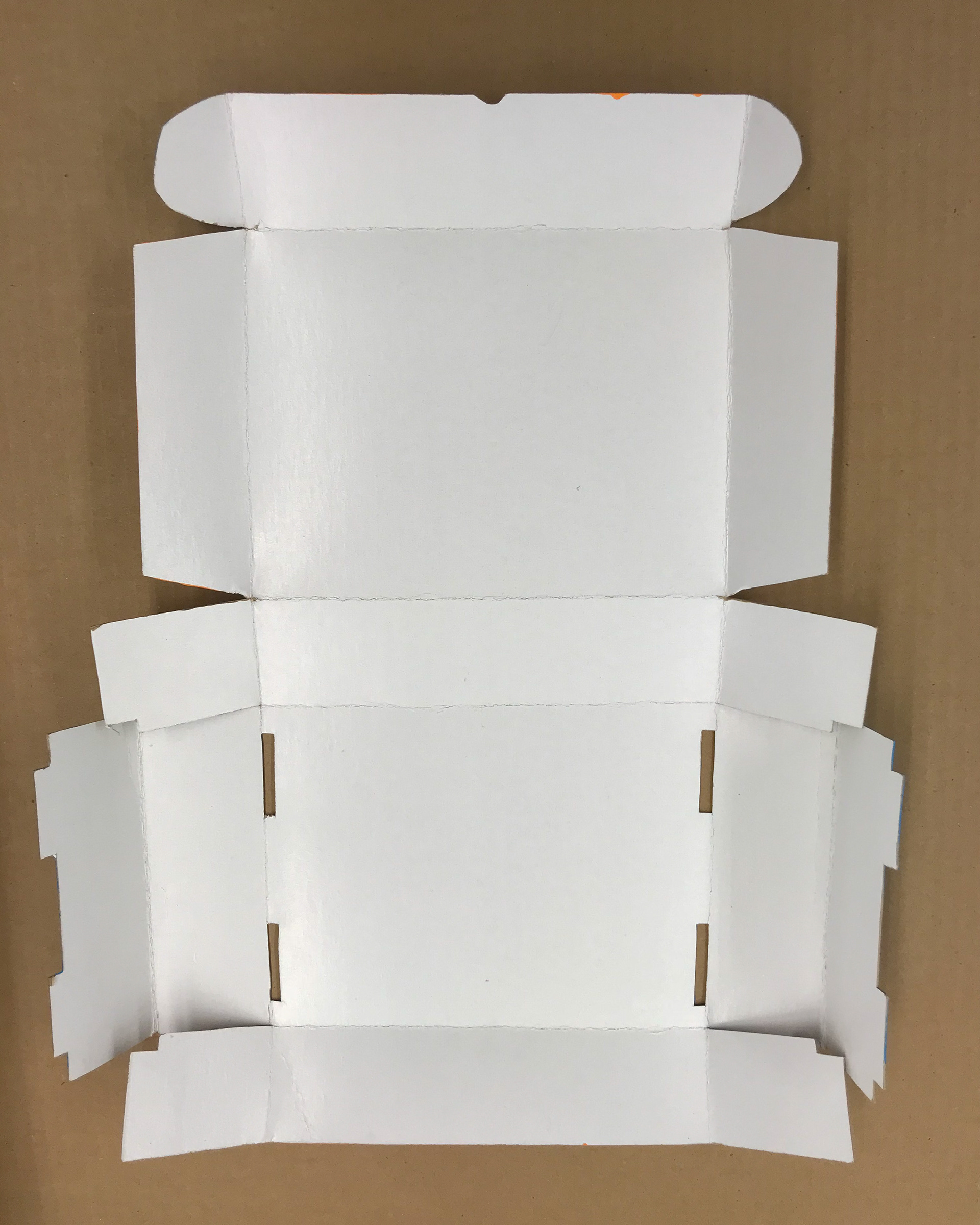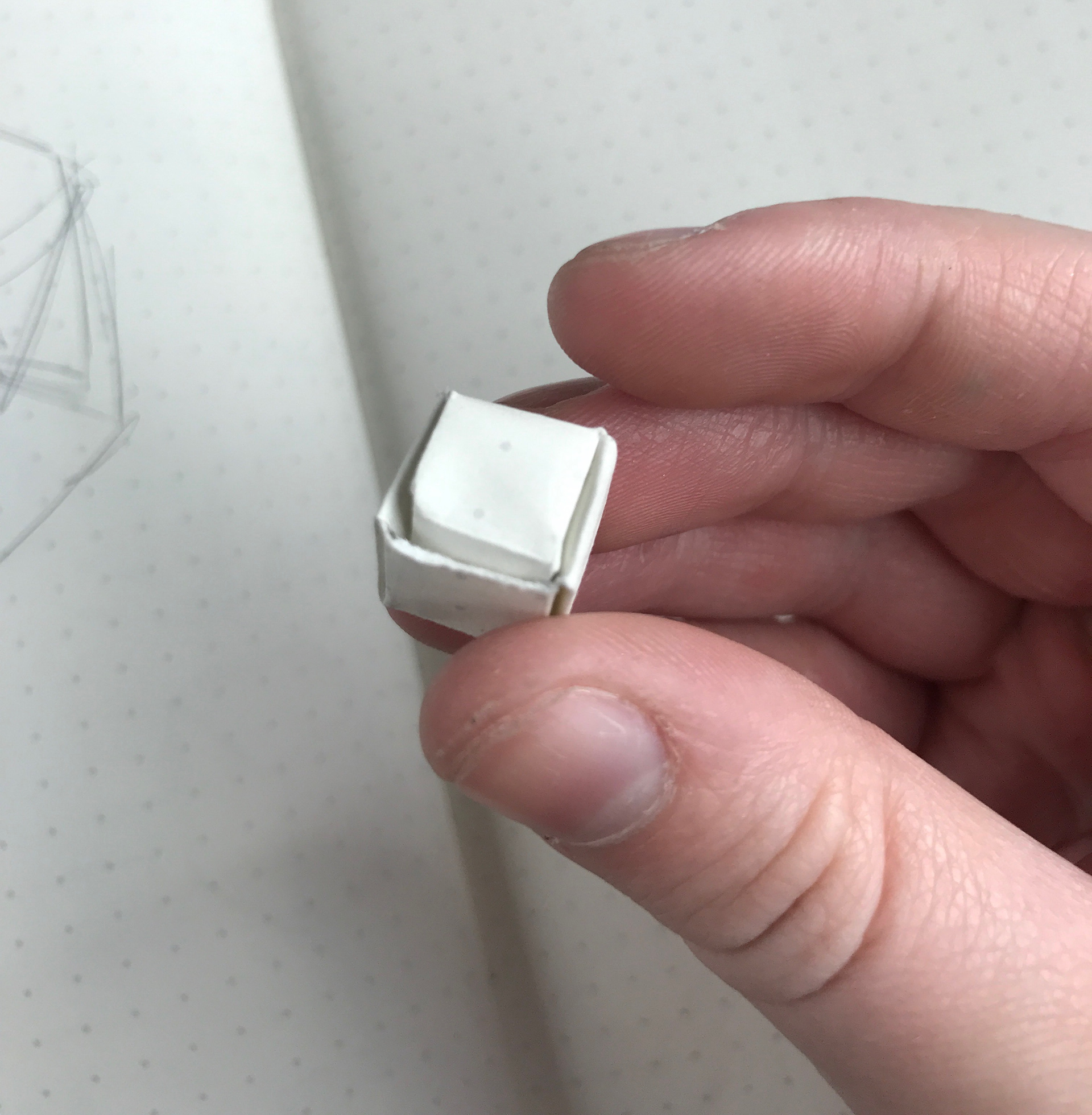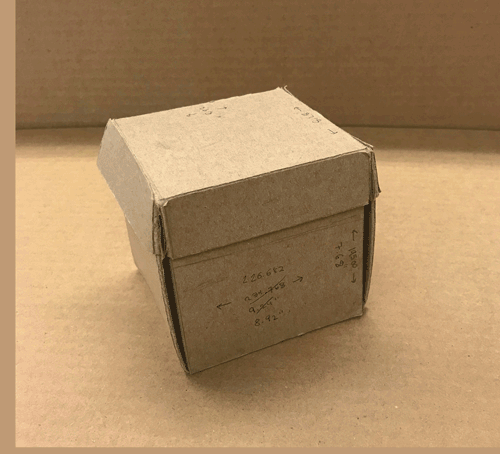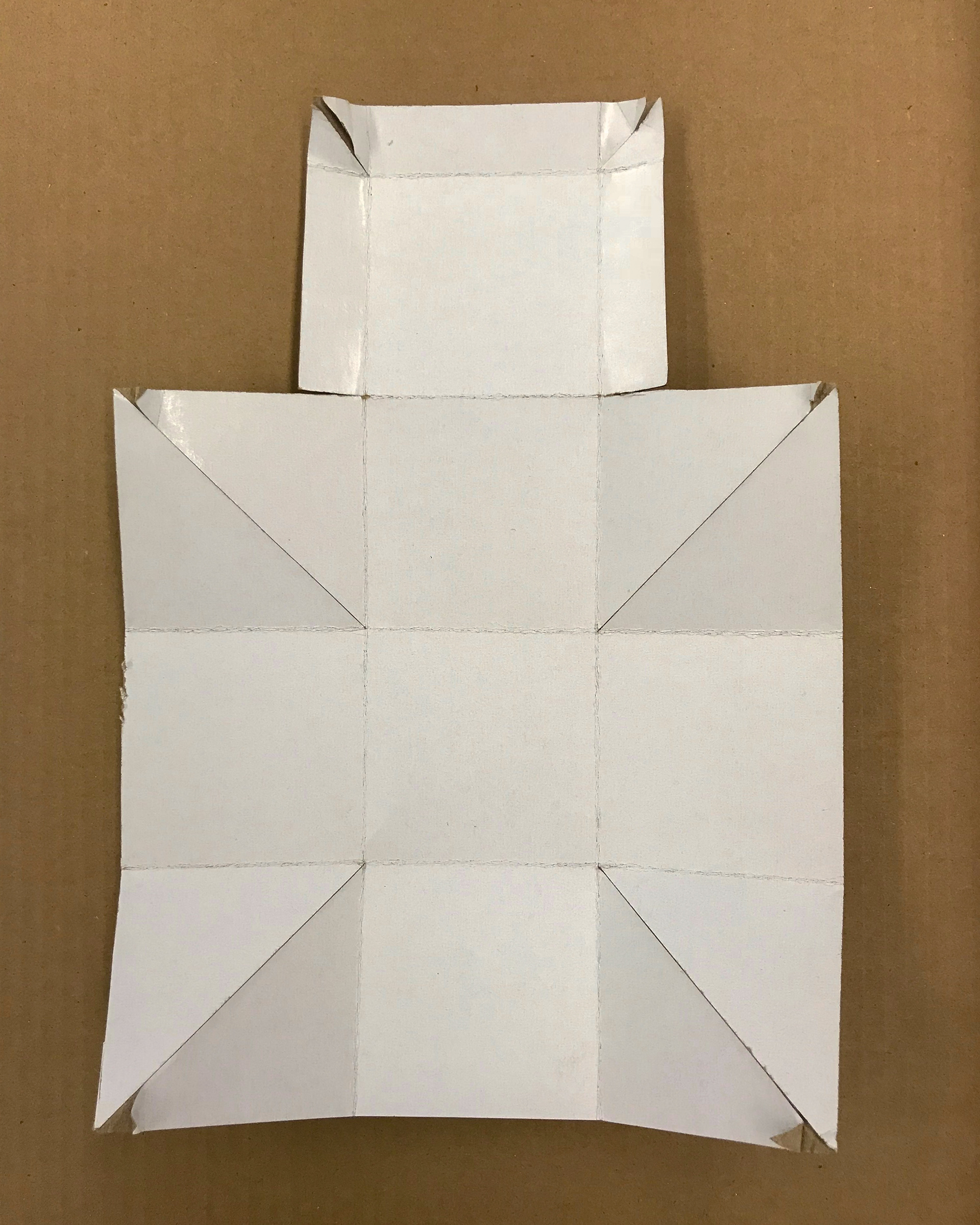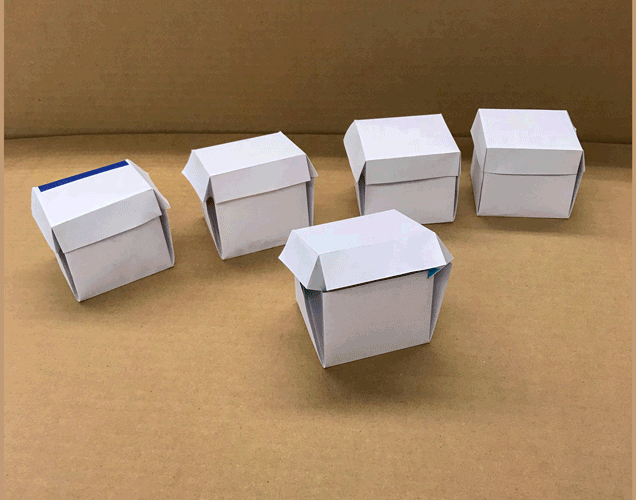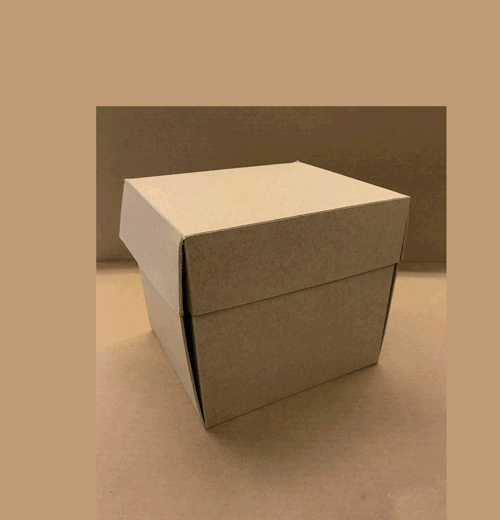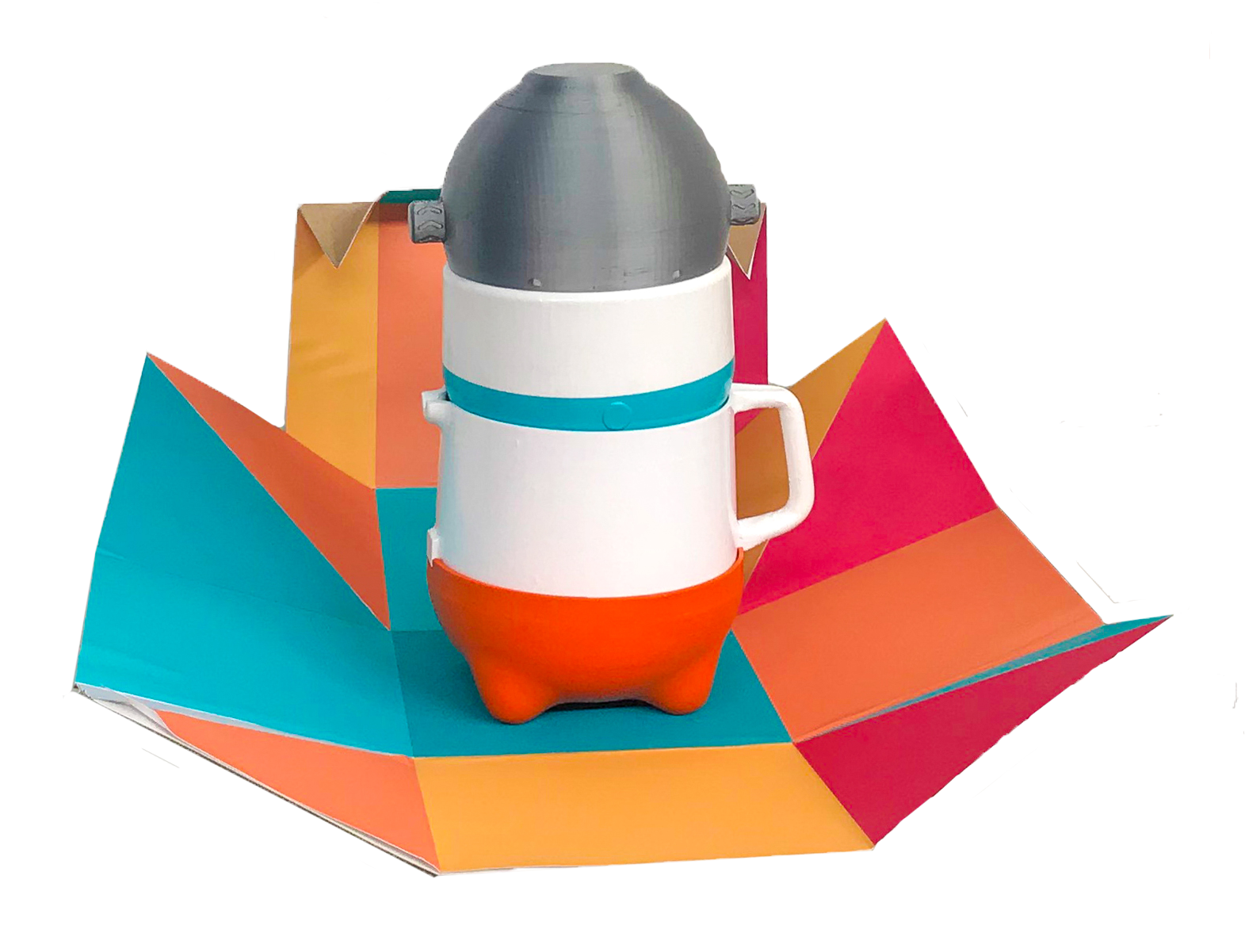 We chose this packaging because it was discreet enough to sit on a doorstep, but quickly opened out into something fun and colorful. It fit our brand philosophy and was unlike anything we'd seen. 
We also developed our brand: Nomi, based on "nom", which indicates eating something cutely. We created an accompanying logo and a brand mascot, Bo.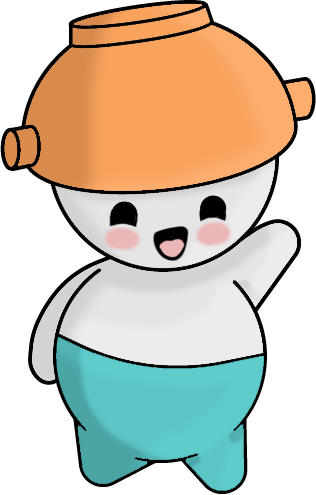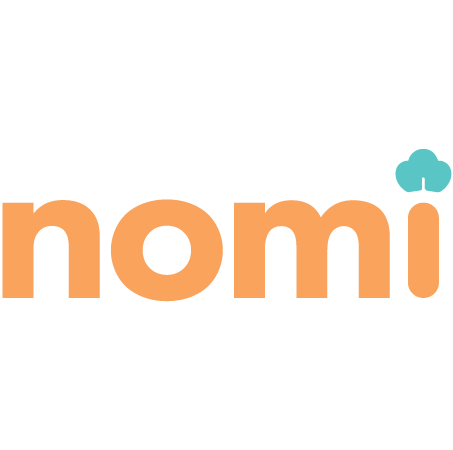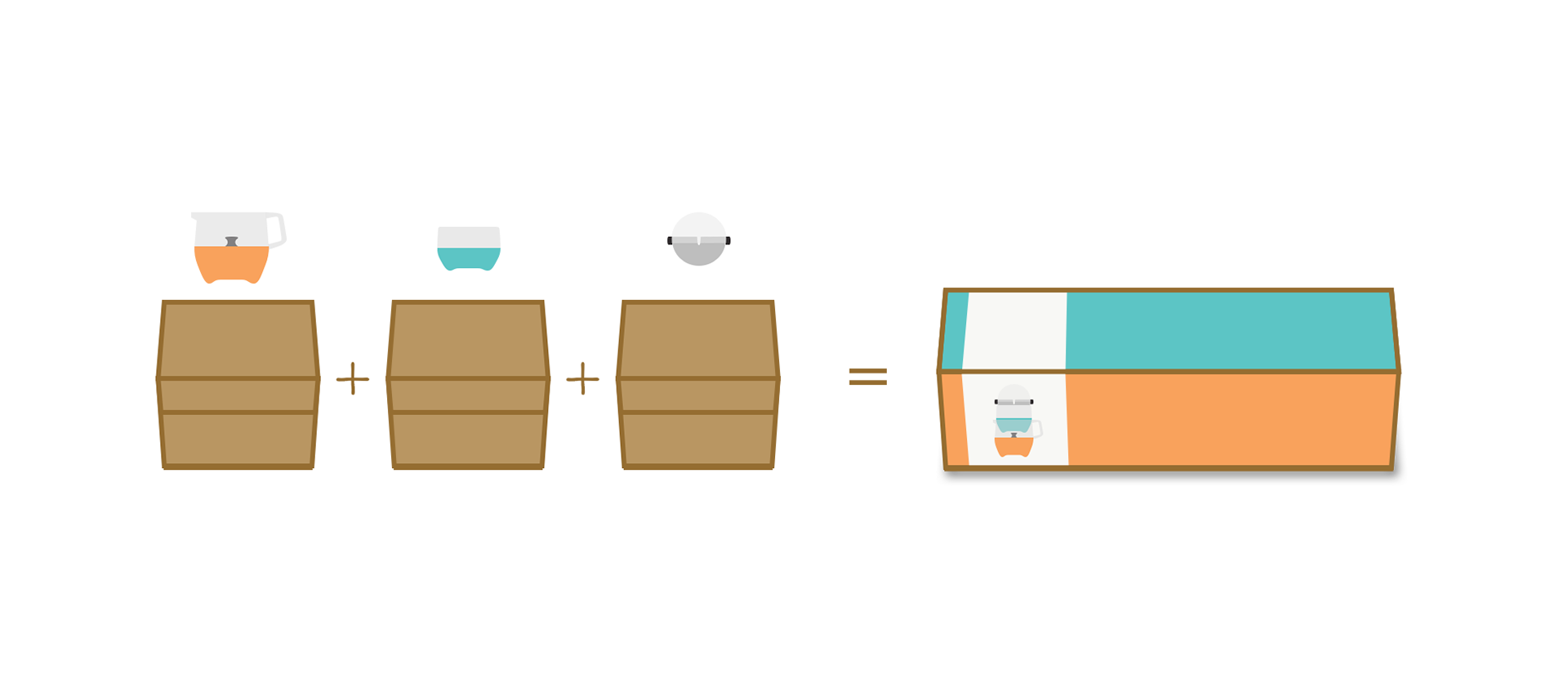 We put our Nomi baby food maker into a lineup with other baby food makers, then asked survey respondents which three products they would click on.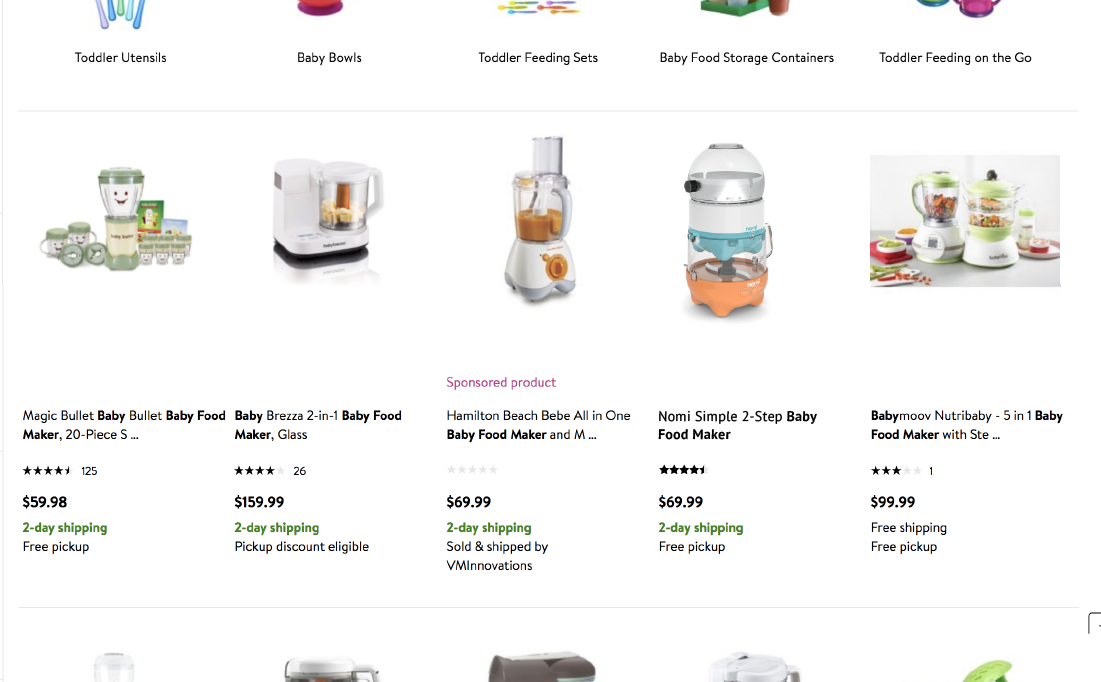 44%
of respondents put our design in their first three clicks
67%
of them chose our design because the picture looked interesting